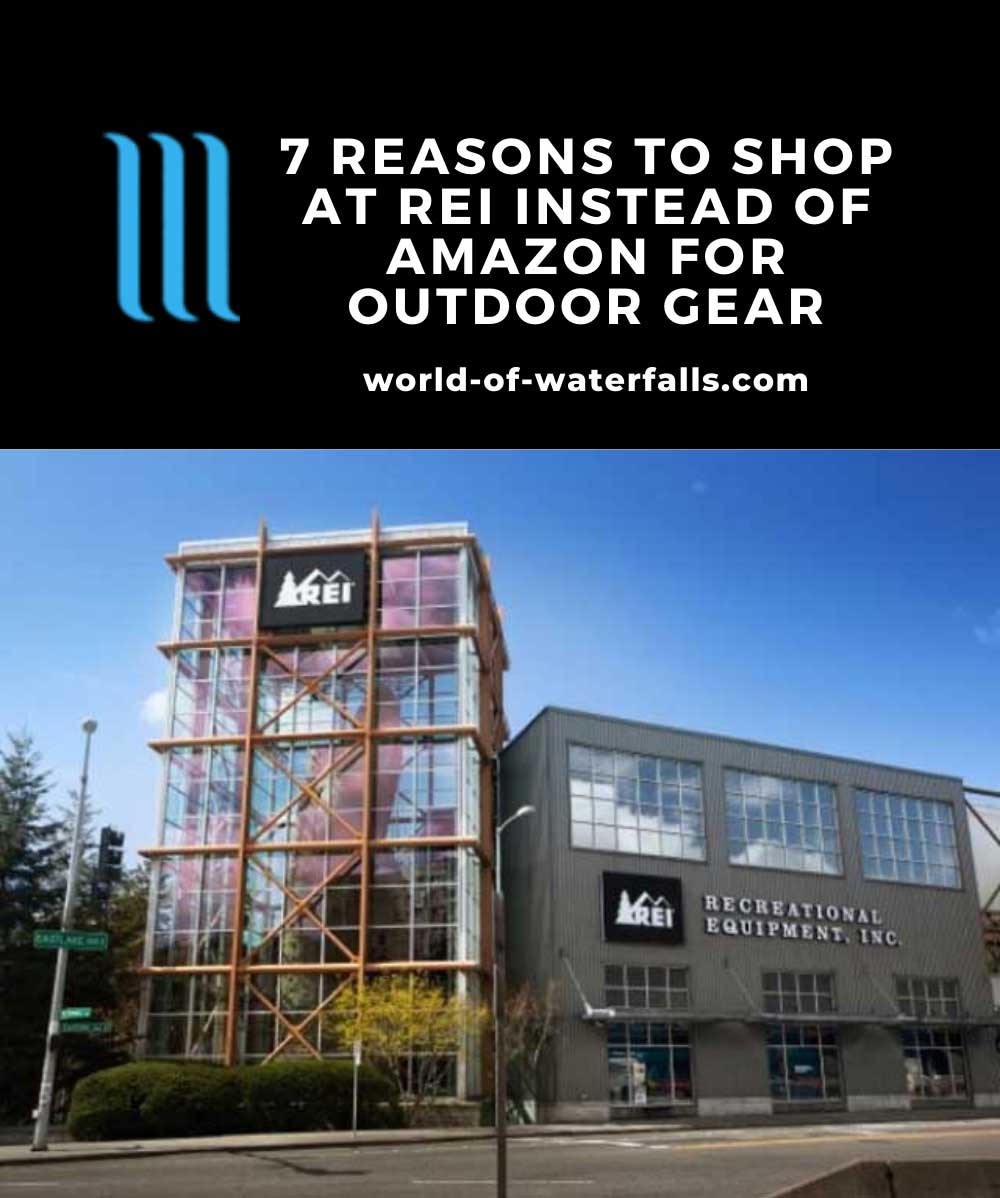 Amazon has been the engine at the heart of the online shopping revolution, which has also led to the demise of brick-and-mortar stores around the world. So when they started carrying outdoor products in 2009, was this the death of brick-and-mortar outdoors outfitters like REI (Recreational Equipment, Incorporated)? In this review, I look into what REI has been doing (especially for their members) to buck the trend, and based on our personal experiences, we've identified seven reasons why shopping for outdoor gear at REI yields a better experience than Amazon.
1. REI's Generous Return Policy
Generally shopping for outdoor gear can get quite expensive so it can feel like a big waste of money if the particular gear that you bought isn't working out.
This has been especially true of hiking shoes and boots, where you don't really know how they perform and how comfortable they are until you actually use them in the field.
For example, we returned my Salomon Quest 4D 3 GTX Hiking Boot on two separate occasions.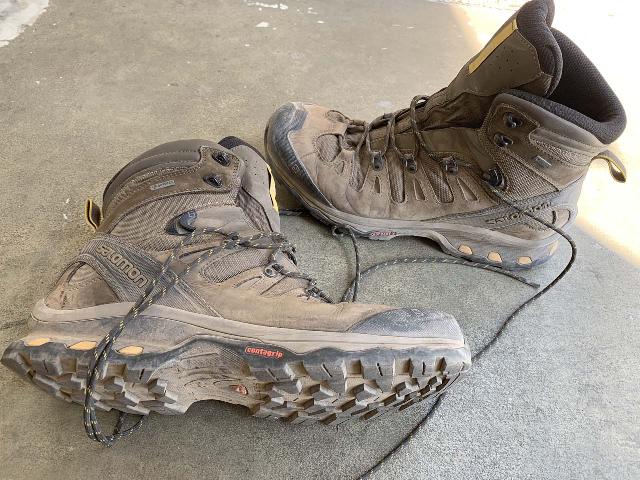 The first time was after it got heavy use in in the mountainous Norway where I had issues with the shoelaces and with water intrusion. I returned it without issue even though it was nearly two months after the purchase date.
Thinking that perhaps my first experience was due to a defective pair, we bought the Salomon 4D 3 again a year later for a Rocky Mountains trip, where it again got heavy use. However, I once again experienced water intrusion and shoelace issues (so it was the shoe design itself that was flawed) so we returned it without issue about a month-and-a-half after the purchase date.
My wife also had to return her Keen Targhee II hiking shoe after the new ones she bought had a change in design that turned out to be ill-suited for her wider feet. So she returned them without issue and wound up buying the previous version of the shoe.
In addition to shoes, I was also successful in returning an old version of a pair of Black Diamond trekking poles after realizing that they didn't work out after having used them on hikes in Yellowstone.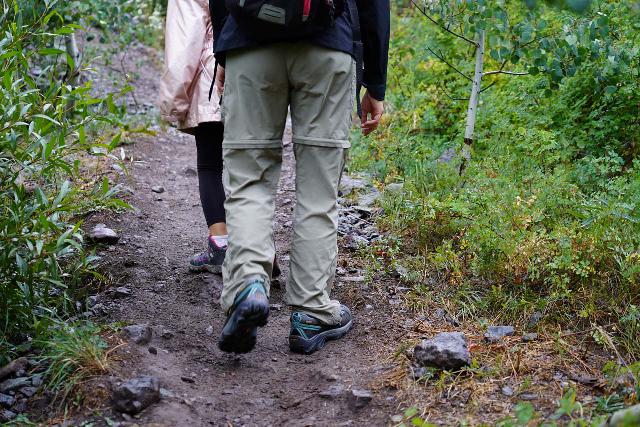 Contrast that with our Amazon purchases where we'd only have 30 days from the purchase date to return, which is not enough time to really get a good sense of whether it was a good purchase or not.
Case in point, we bought a Vasque Talus boot from them, and when we saw that its leather scuffed easily and the sole started separating, we knew it wasn't a good purchase. Unfortunately, we couldn't return it because by that time, it exceeded Amazon's return window.
Frankly, there does seem to be room for abuse by people exploiting REI's generous return policy, but we generally felt like they tend to give customers the benefit of the doubt. I just hope that the abusers don't spoil it for everyone else.
2. Ability To Try Out (And Adjust) Products In The REI Store
One thing that you can't do in real time by shopping online with Amazon is the ability to try out (and even adjust) the product in the store.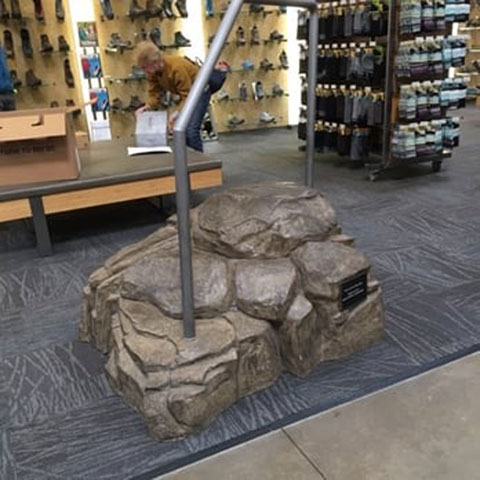 This was especially useful for shoes and boots sold at REI because if they're in stock, we can try them on for fit.
Then, we can get a cursory sense of how they'd perform on inclines and declines with the in-store rock at the shoe section.
REI also has fitting rooms to try on their selection of outdoor clothes, which we've used for things like cargo pants, jackets, waterproof gear, and hiking shirts.
Furthermore, my Gregory Palisade internal frame pack (which I bought at one of REI's used-gear sale) was adjusted by an employee who helped to make it fit my particular frame and ensure the weight rested on my hips.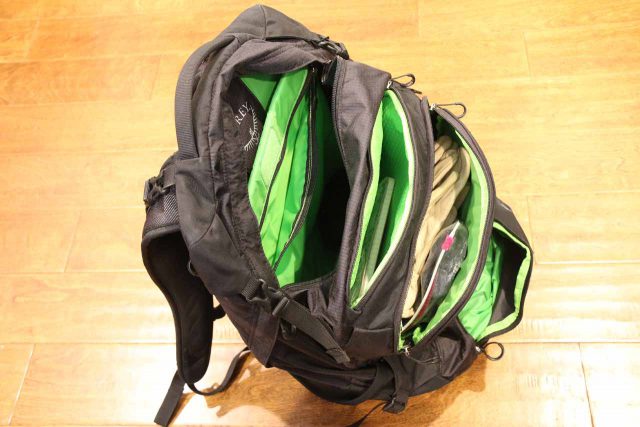 Speaking of packs, we can also examine the day packs, travel packs, and frame packs for things like pockets, straps, zippers, and more, which you can't do if you're exclusively shopping online.
Indeed, online reviews only go so far as there's no subsitute for real-life when it comes to try-before-you-buy.
3. REI Carries Serious High Quality Gear
While Amazon may have the world's widest selection of outdoor goods, they also carry lots of dodgy products and knock offs.
On the other hand, REI only stocks serious high-end quality gear so you don't have to waste as much time considering that wider selection that includes questionable quality.
Just to give you an idea of how long REI products last, all of our longest lasting gear have been bought there.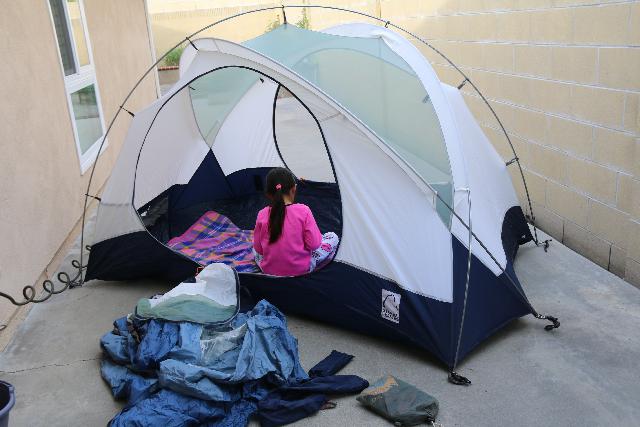 For example:
I bought my used Gregory Palisade internal frame pack in 2002 and it's still in use to this day!
Each of my Vasque St Elias Hiking Boot purchases (at least 3 times) have lasted at least 4 years
My Super Makalu Cortec trekking pole was bought in 2006 and it's still in use to this day (though one side has slight bend from a fall)
My Sierra Design Meteor Light CD 3-season, 2-person backpacking tent (bought in 2002) was used up until 2019 (when seam seals started to shed due to age)
All of our sleeping bags (2 Sierra Design synthetics and Marmot Col goose down bought in 2002-2003) are still in use
I bought my lightweight 1-pound Thermarest Pad in 2006 and it's still in use
Indeed, REI's gear tends to be so durable that they host very popular first-come-first-served used-gear sales for an opportunity to score discounts on expensive gear.
Speaking of discounts…

4. REI Membership Discounts and Dividends
REI has seasonal 20% member discounts on any one full-priced item in the Spring and Fall.
This can be especially useful for really top gear that you've been wanting to get but they never seem to be discounted.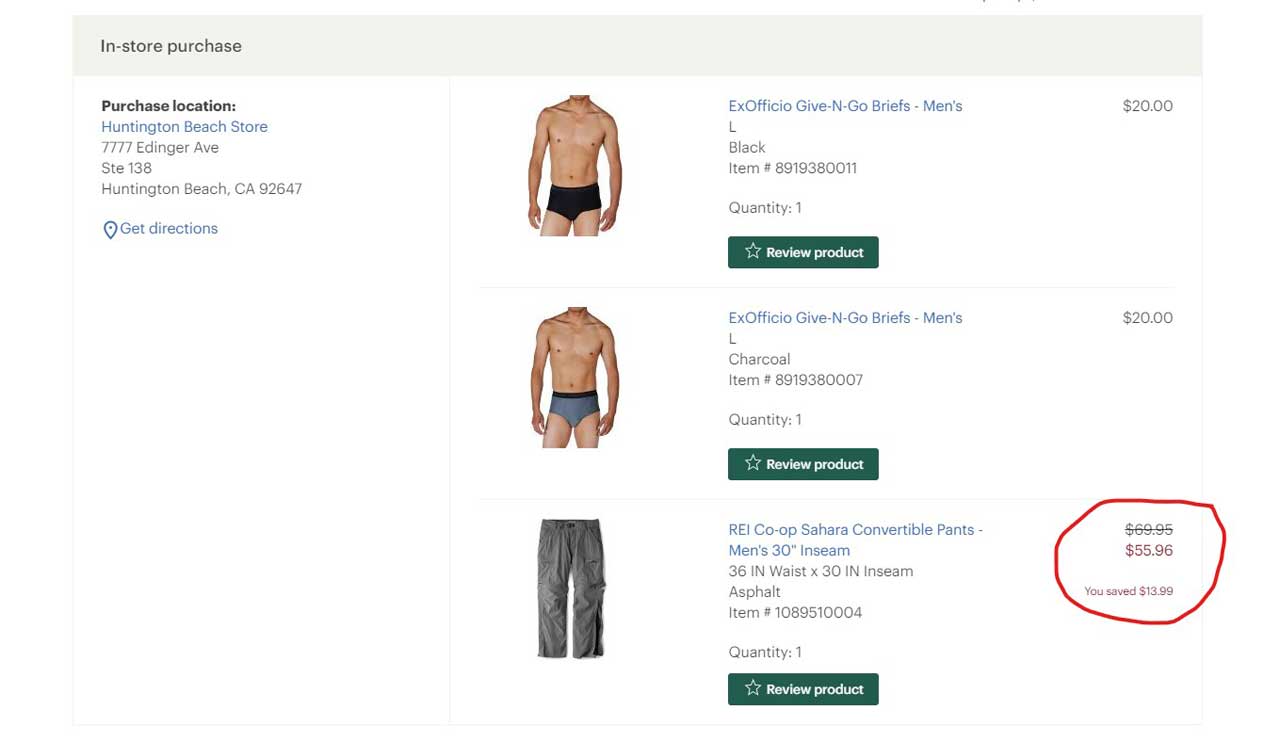 On top of that, active REI members making net purchases of at least $10 per year earn dividends on products purchased through REI.
These dividends can be nice surprises that help to "discount" purchases even more.
According to REI's website at the time of this writing, dividends awarded in March 2021 for goods purchased in 2020 have until January 3, 2023 to spend them.
Therefore, these dividends last for at most 22 months, which hopefully is enough time to not be too pressured to spend the money when you're not ready to buy anything.
5. REI's Great Customer Service
Although I touched upon this when an employee helped to adjust my internal frame backpack bought at an REI Used-Gear Sale, we definitely appreciate the human touch that we've experienced when we shop at REI.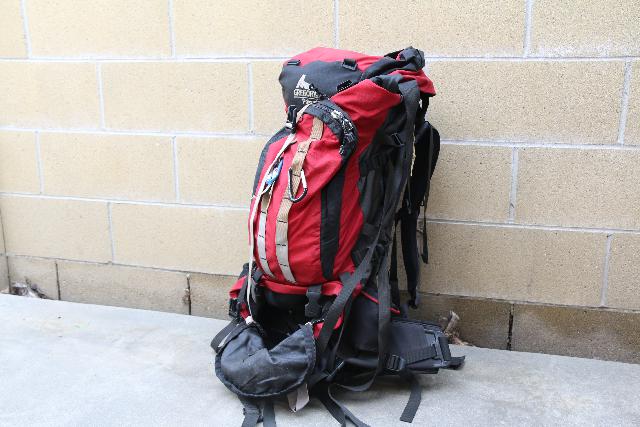 Some of our purchases were aided by employees who listened to our needs and made suggestions since they were experienced outdoor enthusiasts themselves.
Many of our purchases made in store were informed by some helpful advice by employees since the ones we've spoken to were also outdoor enthusiasts that have used the products recommended.
It's a kind of one on one interaction that you can't get at Amazon, and it further helps to boost our confidence in the purchases made.
On top of that, we've had pretty good experiences with returning products that didn't work out as stated earlier, which further boost our perception of customer service, in our minds.
6. In Store Pick-ups at REI
If a particular item is not in stock in the store, it's still possible to order on-line and then pick up the item in the store at no extra shipping cost.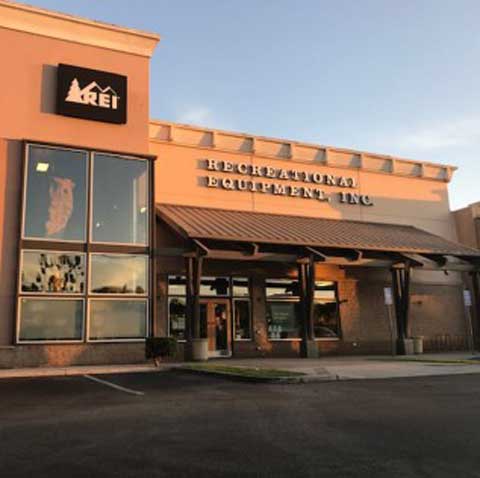 Granted, this still requires us to drive to the store where we had the product shipped to pick it up.
However, at least we can choose from an expanded catalog across all its stores instead of what's in the inventory at a particular store.
It's also possible to buy their clearance items at REI-Outlet at a discount, which is helpful for those oldies but goodies products.
Of course, this is not quite the instant gratification you get from buying things from Amazon with Prime Membership.
Nevertheless, it's reassuring to know that REI's customer service and return policies still apply even if the purchases weren't made in person at a store.
7. REI Employee-run Classes, Events, and Tours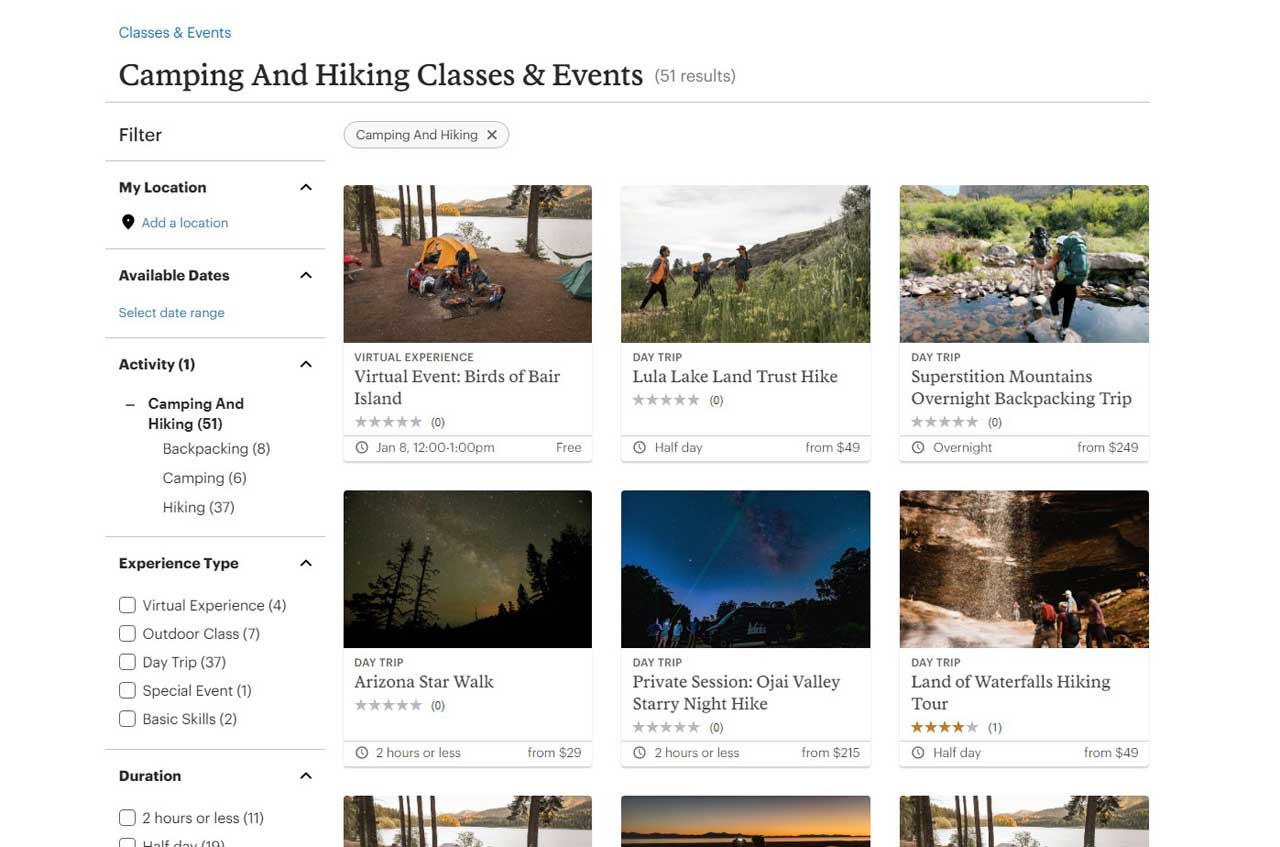 REI's employees run workshops and classes at their stores, which is a good opportunity to get educated about enjoying the outdoors as well as getting the most from your gear.
They cover topics like:
Pitching and collapsing tents as well as caring for them
How to use a compass and triangulate your position on a map
How to rock climb
…and more.
They also organize hikes and outdoor classes of the local area nearest to you so you get to learn and experience the outdoors without stressing about the logistics of organizing such an excursion yourself (especially for a group).
Moreover, there are tours of more exotic outdoor destinations both locally and abroad, which is kind of like REI running its own tour company with a focus on Nature.
Indeed, REI is serious about you enjoying the outdoors while also being good stewards of the land.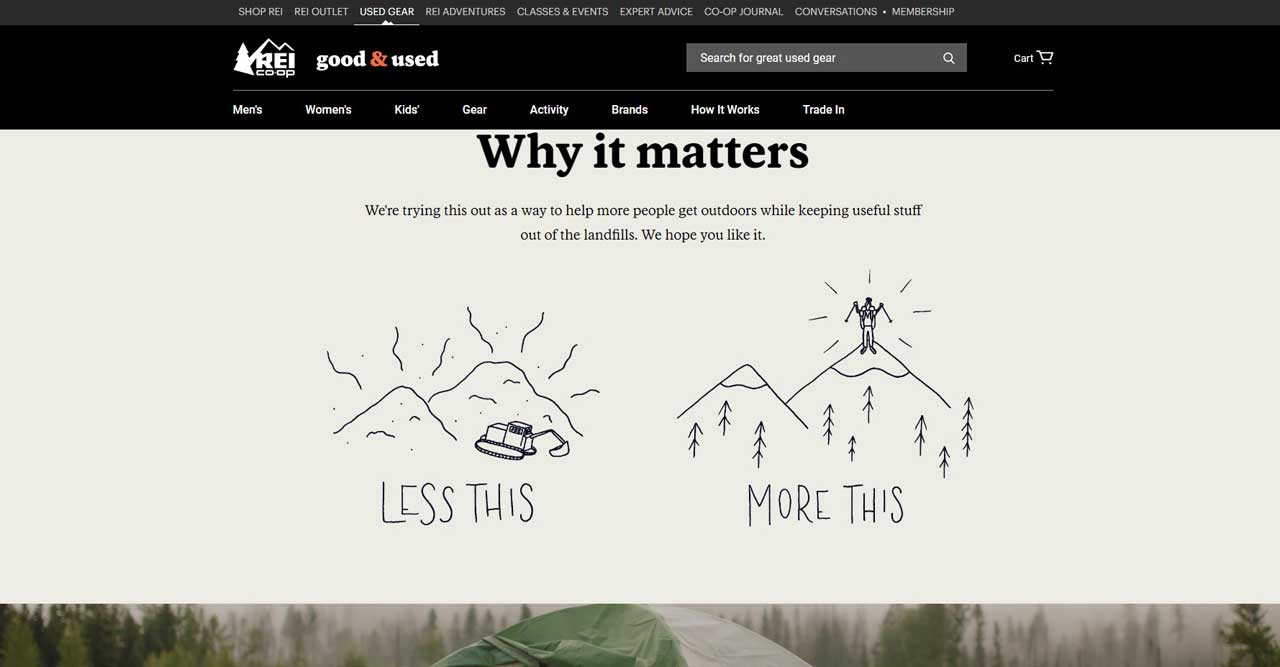 After all, if you truly care about the outdoors, you also have to be responsible about taking care of it so others can enjoy it, and I get the sense that this ethic is pretty much ignored when shopping at Amazon.
Conclusion
So in conclusion, we feel safe buying from REI as opposed to Amazon (though the global pandemic did impact the in-person experience as a whole).
REI stands behind their products as reflected in the quality of the gear they carry and their generous return policy.
Heck, we'd still consider buying from REI even if Amazon has something that REI carries at the same or cheaper price due to this sense of safety.
In our experiences with Amazon, we have to be even more vigilant about someone selling knock offs or undermining the supply chain (resulting in an unsustainable selling price which hurts the maker), and we'd only have 30 days to figure all that out after buying it.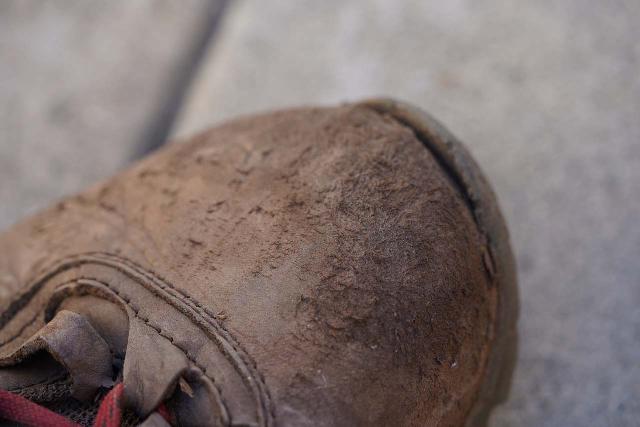 REI also provides a more human touch to the overall experience where its members and employees share in the value of the outdoors as opposed to impersonal algorithms optimized for enhancing shareholder value.
Don't get me wrong.
Amazon is great for consumers because it's convenient, appeals to our need for instant gratification, and all the while makes accessible stuff that would otherwise be hard to find.
But in the realm of enjoying the outdoors, I hope REI (and outfitters like them) continue to survive Amazon's onslaught on brick-and-mortar shops.
After all, the world needs more customer-focused places like this and less of the wealth-concentration monopoly monster.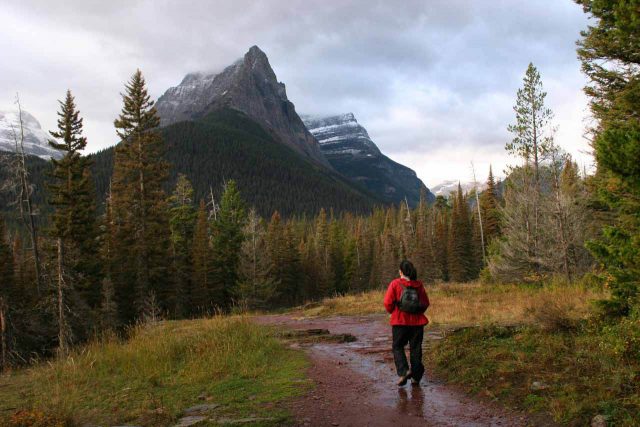 It speaks to a bigger problem of how uneven the playing field is in terms of our laws and the priorities of our policies and elected officials, but this gives you a sense of what good-intentioned businesses are up against.
Indeed, given these reasons that we've experienced in our years with them (we've been members since 2002), I personally recommend buying outdoor gear from REI.
Pretty much the only time we'd consider buying outdoor gear from Amazon is if it's not available at REI or REI-Outlet (which typically occurs if the item is an older version or discontinued).
If you'd like to give REI a try, I'd also recommend becoming an REI member, which only costs $20 $30 (now includes free shipping) and is good for life, but it pays you back the more you use it.
Click the button below to get started.

Please note that this is not a sponsored post. However, there are affiliate links that help pay for this site. You can read more about these in our affiliate disclosure in the footer at the bottom of this post. If you have questions or comments, please use the comment box below.
REI Stores
Product Quality / Durability
9.0/10
Pros
Stand behind their products / excellent return policy
Customer focused (not Algorithm & Shareholder focused)
Membership discounts & dividends
Only supply high quality gear that lasts
Employees active in outdooring community & stewardship
Cons
Stores can get really busy (especially used-gear sales events)
Don't expect low prices
Not as ubiquitous as Amazon so have to drive to store
Limited supply & variety (especially for older products where newest is not always best)
Visitor Comments:
Got something you'd like to share or say to keep the conversation going? Feel free to leave a comment below...
No users have replied to the content on this page