This was a last-minute trip in an attempt to experience the Fall colors in the Rockies knowing that an international trip in November was unlikely given the COVID-19 pandemic.
So this ultimately became an exercise in how we can fit in a long road trip back to Colorado over an extended weekend.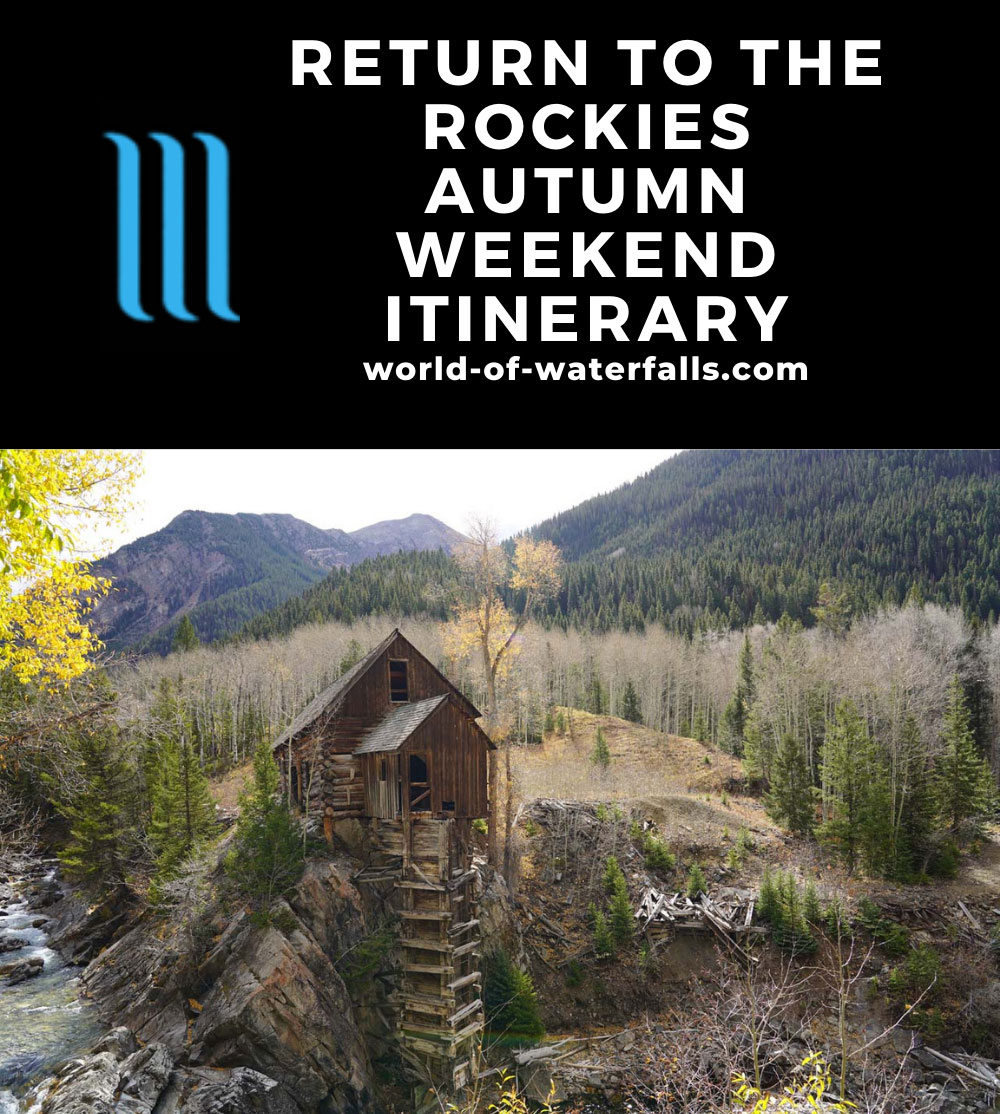 In the end, we pretty much focused on the waterfalls and highlights that we didn't get a chance to do when we were in Colorado just three months prior as part of our Summer COVID-19 Road Trip.
As a result, here are some highlights and how we managed to pull this trip off…
Trip Map
This map and its markings were produced by this app.
Trip Highlights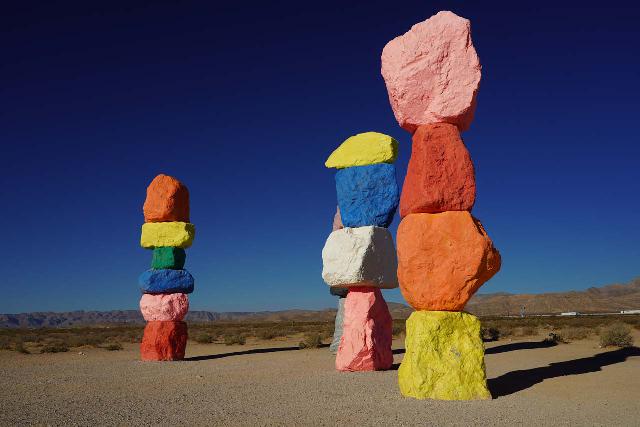 Seven Magic Mountains – after passing by Jean and Las Vegas over the years, we finally decided to stop for this outdoor art exhibit to help break up the very long drive to Colorado from Los Angeles.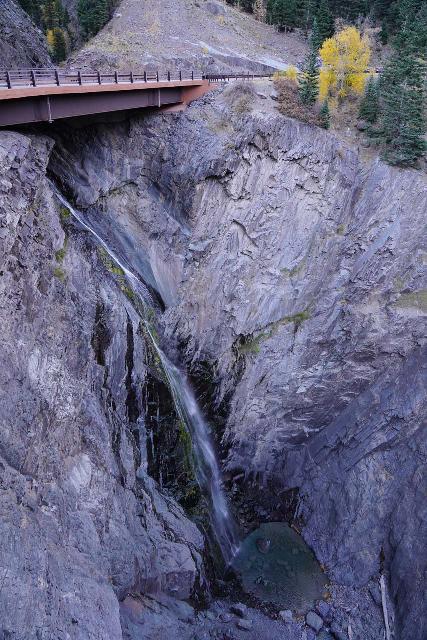 Bear Creek Falls – this was an overlooked waterfall from our Summer Road Trip, but fortunately it still flowed when we came back 3 months later. It also gave us an excuse to see the Ouray Overlook, on the way back to town.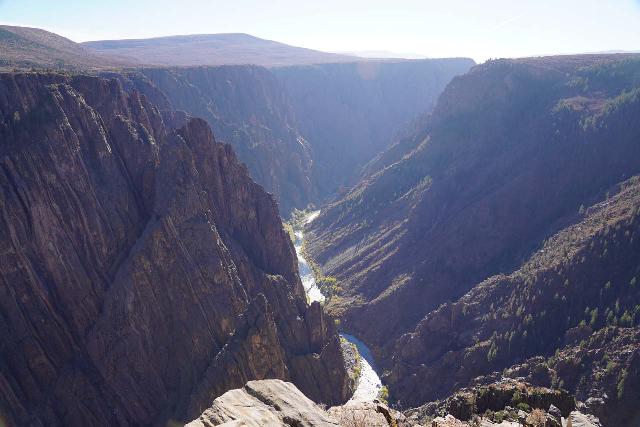 Black Canyon of the Gunnison National Park – since we were already in the Montrose vicinity, we took the time to experience this surprisingly well-visited national park on our way to Crested Butte. It was as if we were in Colorado's own little Grand Canyon.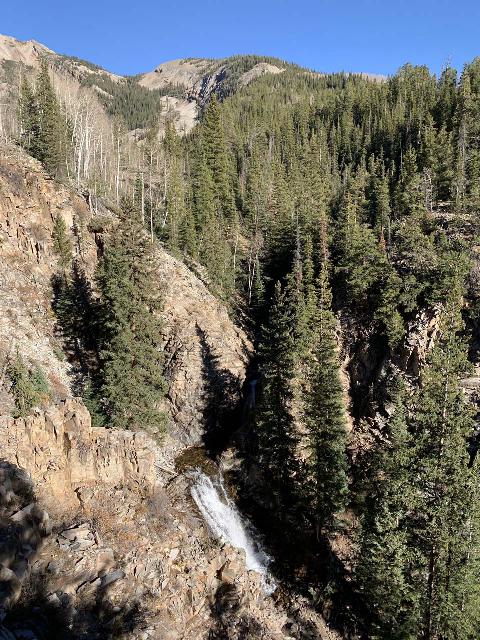 Judd Falls – this was easily the most accessible waterfall near Crested Butte. So it wasn't surprising that it was also quite popular despite the area having evolved past the peak of the Fall Colors as many aspen trees were devoid of leaves during our visit.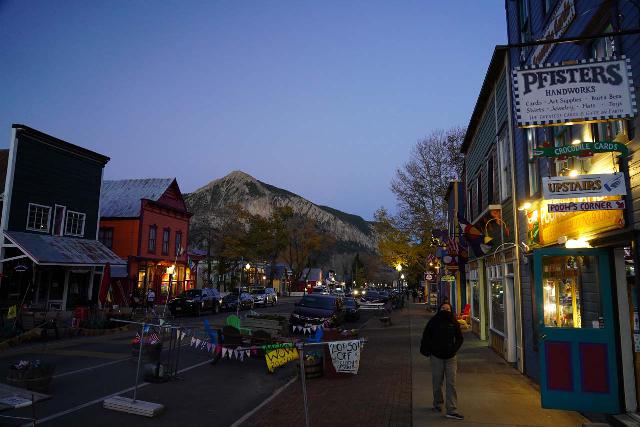 Crested Butte Historic Business District – this was a charming three-block area lined with shops along Elk Avenue with a bit of a rustic western feel to it. It made for a nice spot to stroll around, especially in the late afternoon and around twilight.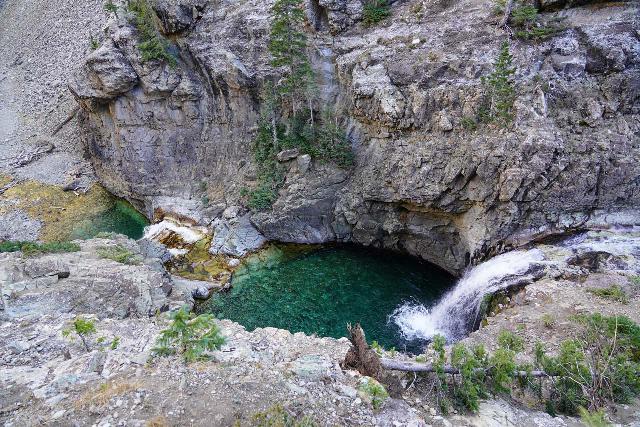 Devils Punch Bowl – this was our waterfalling excuse to pursue the Crystal Mill from Schofield Park (on the Crested Butte side as opposed to Marble). Ordinarily, this would be a Summer swimming hole (as it was definitely too cold in the Autumn), but the water still exhibited a clear and colorful tint to it. Plus, the crazy Schofield Pass Road provided a bit of entertainment value for those daring to drive the 4wd "road".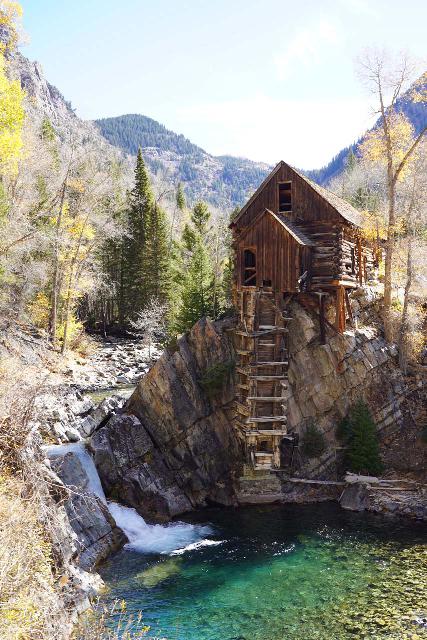 Crystal Mill – given all the notoriety surrounding what was possibly Colorado's most photographed historical relic, I definitely had to earn my visit with a bit of a brutal upside down hike from Schofield Park. But the peace-and-quiet along with the scenery were well worth the effort.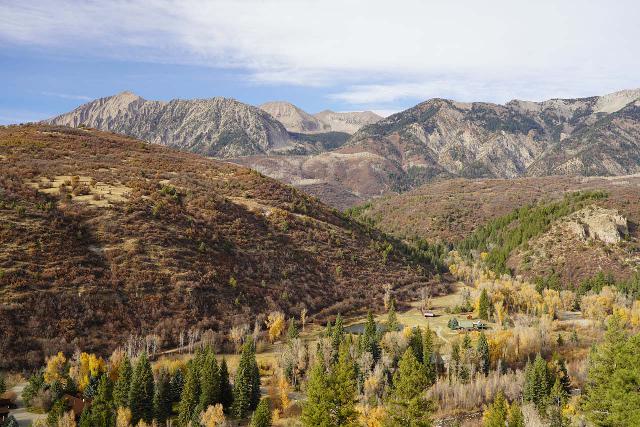 Fall Colors – even though we missed the peak of the Fall Colors in some of the choicest photograph spots, we still saw our share of gorgeous Fall Colors in places like McClure Pass and near Hayes Creek Falls.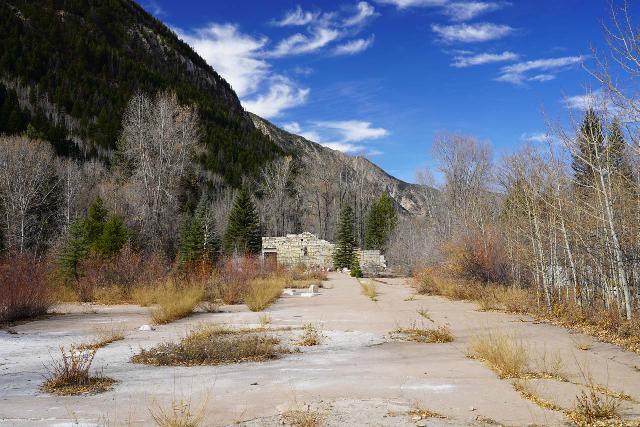 Marble – Julie and I made a non-waterfalling visit to this town, which was known for extracting some of the purest marble on the planet. By the way, this was the typical starting point for the 4wd adventure to the Crystal Mill.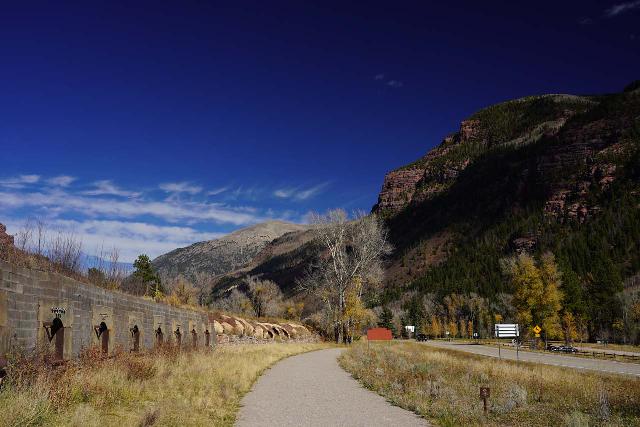 Redstone Coke Ovens – it always seemed like we would be meaning to stop by these eccentric roadside ovens every time we passed by, but we never found time to stop for it until the day we visited Marble. It turned out that these ovens created carbon from burning coal during the area's mining heyday.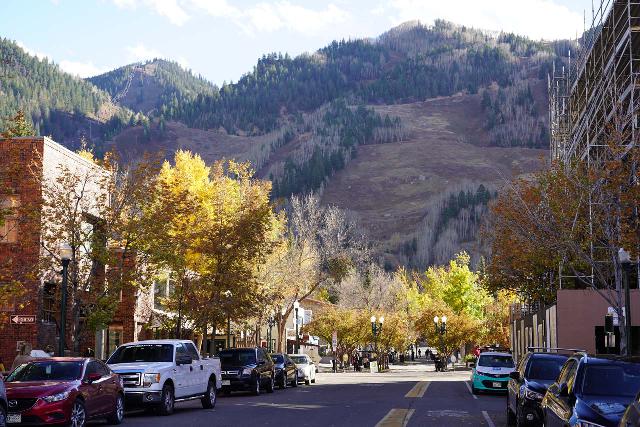 Aspen – it turned out that the town of Aspen was also full of Fall Colors, and Julie and I finally made the time to stroll around the charming parts of town this time around.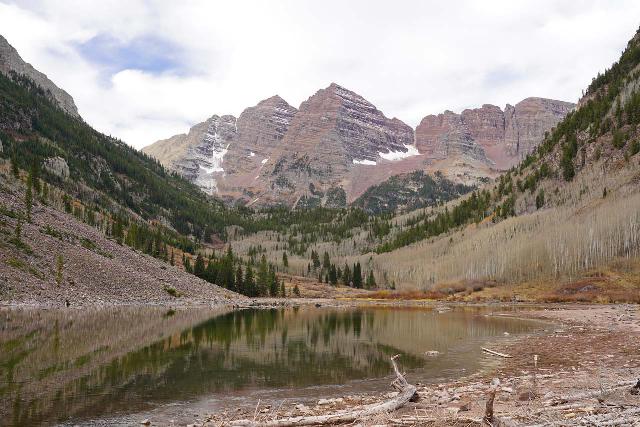 Maroon Bells – it was too late to see any Fall Colors during our visit to this well-visited part of Colorado, but it was still serene and beautiful.
Trip Advice
Our Return to the Rockies Trip happened right at the tail end of the peak of the Fall Colors. Perhaps we were late by a couple of weeks this year, where apparently the colors showed up early due to a combination of drought and an early cold snap.
So most of the lessons learned from this trip were primarily a direct result of visiting just outside the peak visition period.
Limited Outdoor Seating: Being very COVID-19-conscious, we learned that it got quite cold quickly after sunset. As a result, most restaurants didn't offer outdoor seating, which resulted in increased COVID-19 risks due to eating indoors.
We actually chanced it in both Crested Butte and in Aspen, but we knew the risks we were taking. We saw that even though tables were more spaced out, you're really putting the trust in the practices and processes of the establishment you're in. Thus, you're trusting that no staff is infected, and that the cleaning as well as handling of high touch items like trays, plates, utensils, credit cards, etc. are also frequently sanitized properly.
COVID-19 "Mobile Bubble" Protocol: Like with the Summer Road Trip, we took the same precautions as before. Thus, we carried a portable toilet in the car, used hand sanitizer where it makes sense, spent time sanitizing our accommodations upon check-in, used disposable gloves at the gas station pumps, etc. When we get home, we don't see anyone in person for at least 2 weeks.
Thus far, we haven't gotten sick, and we haven't gotten anyone sick. So we'd like to think that this protocol is working, and ought to be the standard practice for all future road trips until something changes the pandemic situation to where we don't need these measures anymore.
Wind: One thing we learned on this trip was that the stronger the breezes or wind, the faster the leaves fall from the trees. This explained why the winds in Mt Crested Butte made almost all aspen trees bare. However, the historical business district in town still had colorful trees. Similarly, areas protected from wind or weren't subjected to winds still retained their Autumn colors.
Case in point, while we were in Aspen, the trees still hung onto their colorful leaves. However, in higher elevations the trees were more exposed to the temperature drops and wind chill, and thus the Maroon Bells were mostly bare.
14 Hour Drive: We learned on this trip that even though it's one heck of a marathon drive with one time zone change, it made sense to budget this much time for a long drive if it came down to it. It might make sense to take turns driving since road fatigue can easily happen with such long drives.
Eating No-Show Accommodation Costs: We jumped the gun when we booked a night's stay in Las Vegas to break up the marathon drive from Aspen to Los Angeles. However, when we got to Vegas, it turned out that it was still around 7pm, and we could still make it home. We ultimately did that and ate the pre-booked accommodation cost.
The lesson learned here is that for places where it's not hard to get a last-minute accommodation like in Vegas, in hindsight, we should have chosen not to pre-book anything that night, and just book at the last minute if need be. That would have saved us around $150 for that night.
Travel Itinerary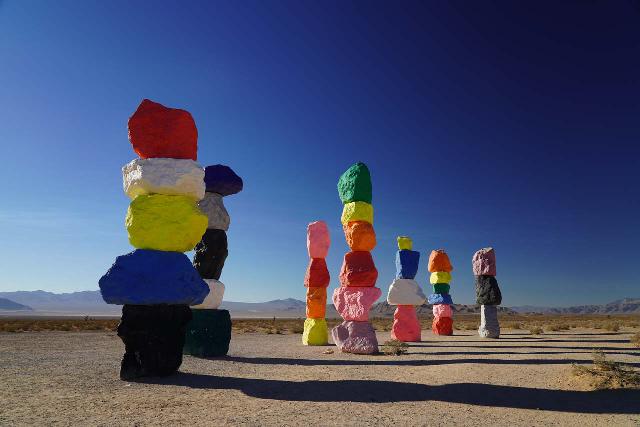 Day 1: Drive from Los Angeles to Ouray
Overnight: Hot Springs Inn (Ouray, Colorado, USA)
We basically did a marathon drive from Los Angeles to Ouray. With one brief stop at the Seven Magic Mountains as well as a brief lunch stop at the Chipotle in St George, we ultimately arrived at our accommodation at around 7:30pm, where it was well past sunset by that point.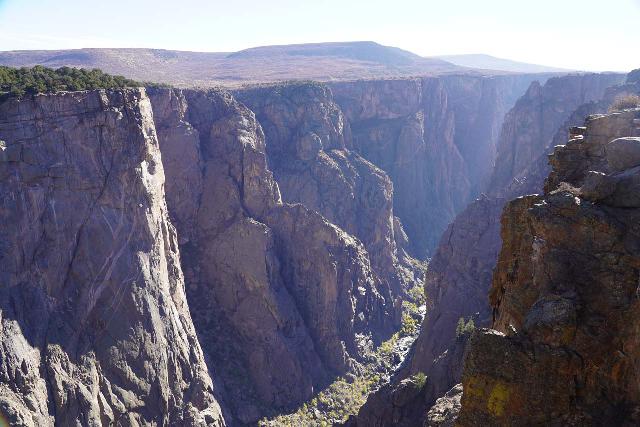 Day 2: Drive from Ouray to Crested Butte
Overnight: Nordic Inn (Mt Crested Butte, Colorado, USA)
We started the morning with a visit to Bear Creek Falls, then we headed back north towards Black Canyon of the Gunnison where we did some auto-touring. Afterwards, we spent the remainder of the afternoon driving to Crested Butte while fitting in a visit to Judd Falls.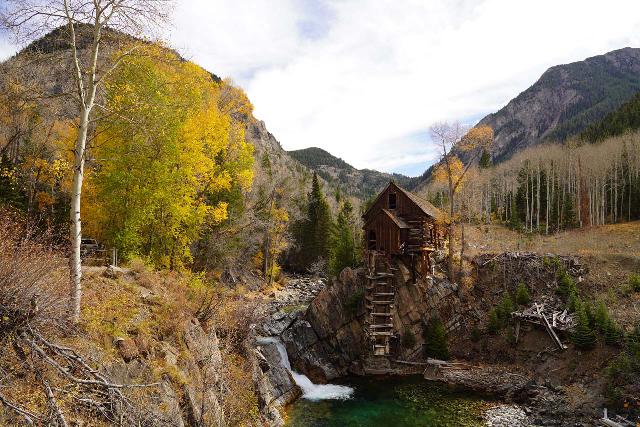 Day 3: Drive from Crested Butte to Aspen
This day started off with an early morning start driving to Schofield Park so we could hike to at least Devils Punch Bowl. Then, I continued the hike down to the Crystal Mill.
After completing the hike, then we did a long drive to Aspen with a brief stop at the Hayes Creek Falls.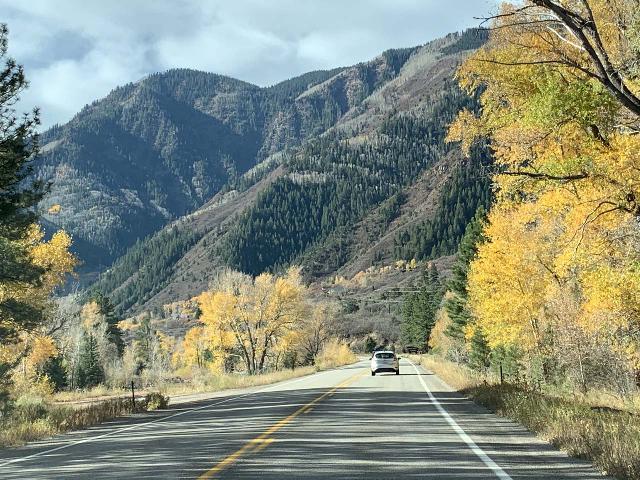 Day 4: Half-Day Trip to Marble and Strolling in Aspen
After earning today's laid back pace, we drove to Marble to check out the historic site there while also having a BBQ lunch. Then, on the way back to Aspen, we stopped briefly for the Redstone Coke Ovens before returning to Aspen for a late afternoon stroll through the charming parts of town.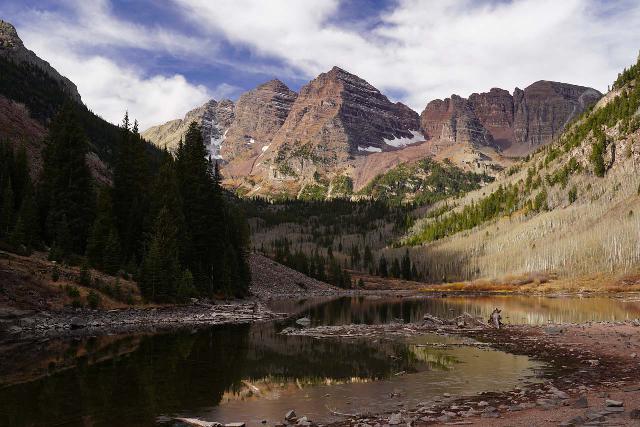 Day 5: Marathon Drive to Los Angeles
We started the day fulfilling out timed parking permit for the Maroon Bells, which we checked out before doing the long marathon drive to Las Vegas. The original plan was to spend the night in Las Vegas, but when we realized that we could still make it home and not have to rush home the next morning (I had a work meeting to attend), that was when we decided right then and there to just go home.
Best Places We've Stayed At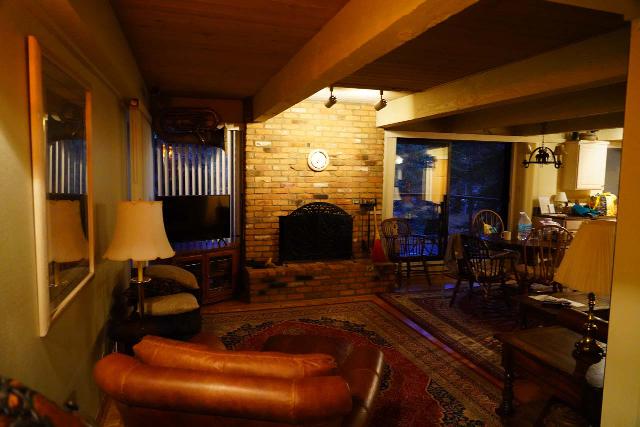 Chateau Eau Claire Unit 18, Aspen – Although this was a short trip and there weren't that many accommodations to pick from to single out, clearly the best place was once again the Chateau Eau Claire.
That said, the unit we stayed in this time was not as good as the unit we stayed in during our Summer Road Trip. Nevertheless, it was fully stocked as we came to expect, we had no problems parking, and it was walking distance from all the worthwhile spots in town.
The only drawback was that this place was not cheap, but you generally get what you pay for.
What to Bring
In addition to the equipment that we bring on all of our trips, we've also found the following items were especially useful for this particular trip.
Self-made Portable Toilet: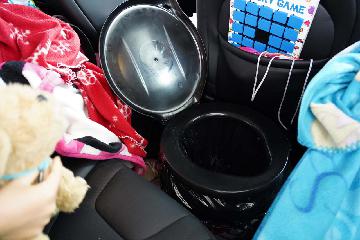 Extreme times call for extreme measures, and the COVID-19 pandemic made us want to avoid using public restrooms pretty much at all costs. So the only way to get around this was to use the portable potty, which made us have to go discreetly in the car while also finding places to discard the gelled up waste to prevent the stench from spreading as well as to prevent any possible spillage with the excrement still inside. It actually worked to our advantage on this trip, but I wasn't thrilled about adding to landfills (on top of disposable gloves for gas stations).
Bear Spray: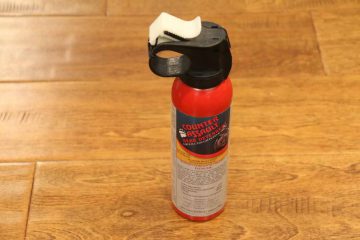 There are bears in Colorado so I carried this as a precaution even though it turned out that we didn't need to use it. Our bear spray
was re-used from our Summer Road Trip.
Finally, one thing to be wary of is bear bells
. We've been informed by rangers that bears are smart enough to associate bear bells with packs carrying food. Therefore, bear bells act like dinner bells resulting in an increased chance of a grizzly encounter.
Reusable Water Bottle: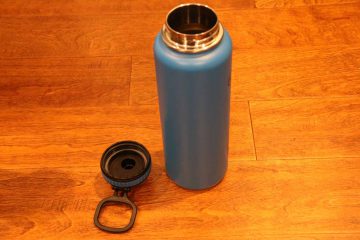 Even though this item was already in our essentials list, I'm reiterating these bottles
here because it was especially useful in the National Parks where shops had clean dispensers to fill up a bottle with water.
We made good use of these on this trip (especially on the long hike to Crystal Mill), and it dramatically reduced the need to fill the world with more plastics as well as helped us to save some money in the process.
Related Trip Reports
Waterfalls included in this itinerary
Visitor Comments:
Got something you'd like to share or say to keep the conversation going? Feel free to leave a comment below...
No users have replied to the content on this page