This itinerary covered our long overdue visit to Sedona as an extended weekend.
My ulterior motive of basing ourselves in Sedona was to finally visit the Grand Falls.
Aside from this waterfall, everything else was just icing on the cake.
Here's a brief summary of what we managed to do on this trip…
Trip Highlights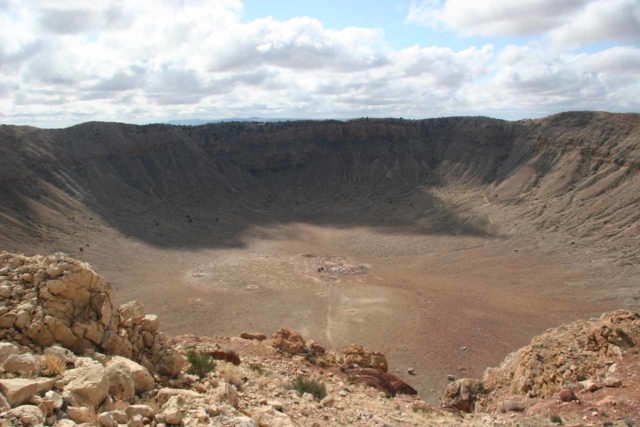 Meteor Crater – This giant mile-wide hole in the ground was the result of an object the size about a baseband infield. A very informative tour from a local Navajo guide explained the geology as well as history behind this place, and we also had good views back towards the San Francisco Peaks.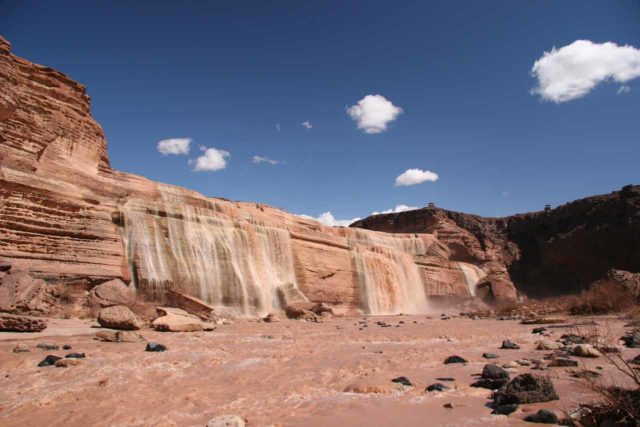 Grand Falls – When it's flowing, this chocolate-colored waterfall on the Little Colorado River had that unique blend of Grand Canyon-like scenery combined with a powerful waterfall. Apparently, our visit was timed perfectly because it was flowing so well that we even saw rainbows in its mist.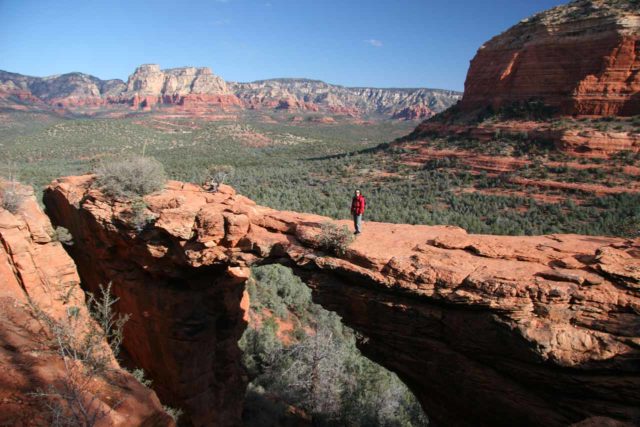 Devil's Bridge – The highlight about this arch was that it allowed us to get a gorgeous backdrop view of the sandstone cliffs backing this geological oddity. Although we had to work a bit to reach this natural arch, we pretty much had this place to ourselves (with the exception of one or two other people that came and went).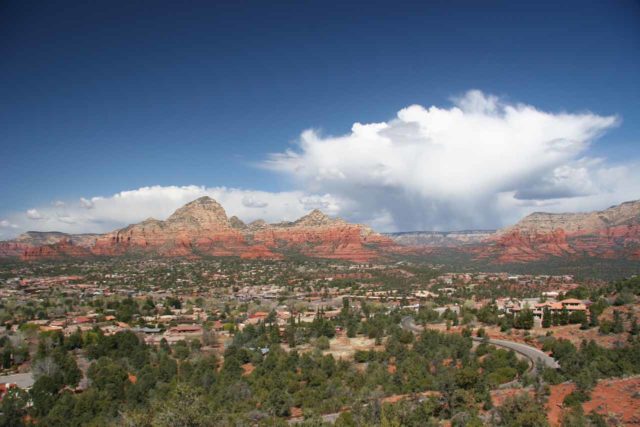 Sedona – With this town, it's all about the mesa and cliffs surrounding the town. We managed to get panoramic views from lookouts like the Airport Mesa as well as from restaurants with open-air terraces.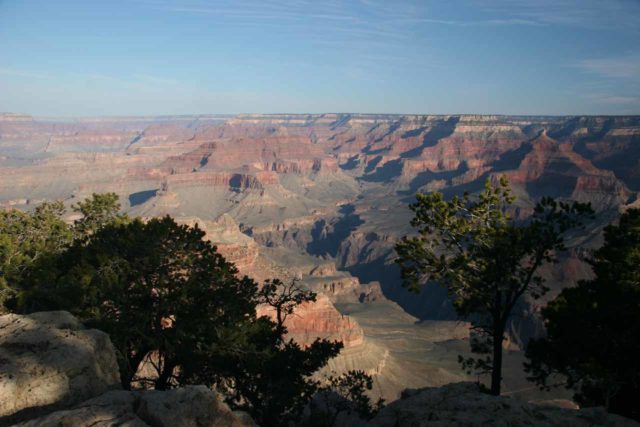 Grand Canyon – Before going home, we made sure to stop at the Grand Canyon's South Rim for the first time in nearly eight years. And it was worth the detour as we once again marveled at how much work the Colorado River has done over millions (maybe even billions) of years.
Travel Itinerary
Day 1: Drive from Los Angeles to Sedona
Overnight: Super 8 (Sedona, Arizona, USA)
This was basically a long driving day. No sightseeing.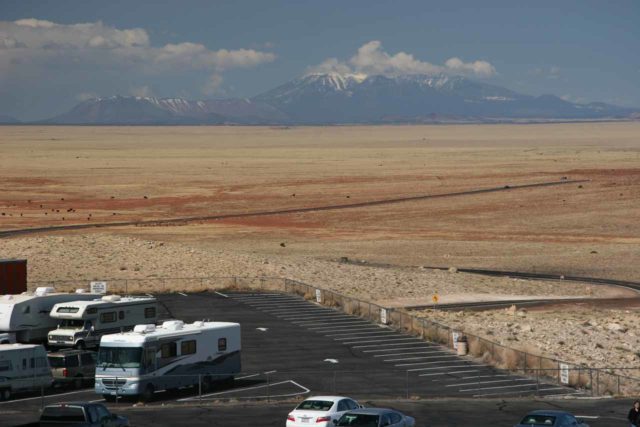 Day 2: Meteor Crater and Grand Falls
Overnight: Super 8 (Sedona, Arizona, USA)
We began the morning visiting the Meteor Crater and doing the guided tour. Then, we drove to Grand Falls. Finally, we returned to Sedona for dinner.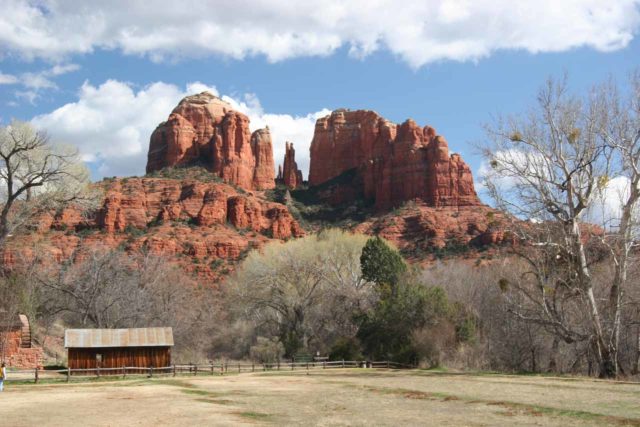 Day 3: Sedona Sightseeing
Overnight: Super 8 (Sedona, Arizona, USA)
On this day, we did the drive and hike to the Devil's Bridge (but not Vultee Arch). We then checked out the views from Airport Mesa. Later in the afternoon, we visited Oak Creek and the Red Rock Crossing. Finally, we returned to Sedona for a dinner and soaking in the views.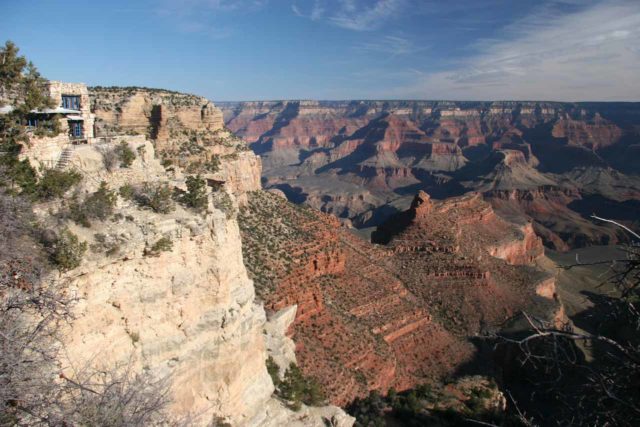 Day 4: Return to Los Angeles with a brief visit to the Grand Canyon (South Rim)
We got up early, checked out, and then made a detour to the South Rim of the Grand Canyon. Since it wasn't crowded during our visit, we were able to check out a few of the major viewpoints before continuing our long drive home.
Trip Reports
Waterfalls included in this itinerary
Visitor Comments:
Got something you'd like to share or say to keep the conversation going? Feel free to leave a comment below...
No users have replied to the content on this page