This Labor Day Weekend Itinerary pertained to a camping trip within the Cedar Grove section of Kings Canyon National Park.
Since it took place well into the Summer, we didn't necessarily use this trip to visit as many waterfalls as we could.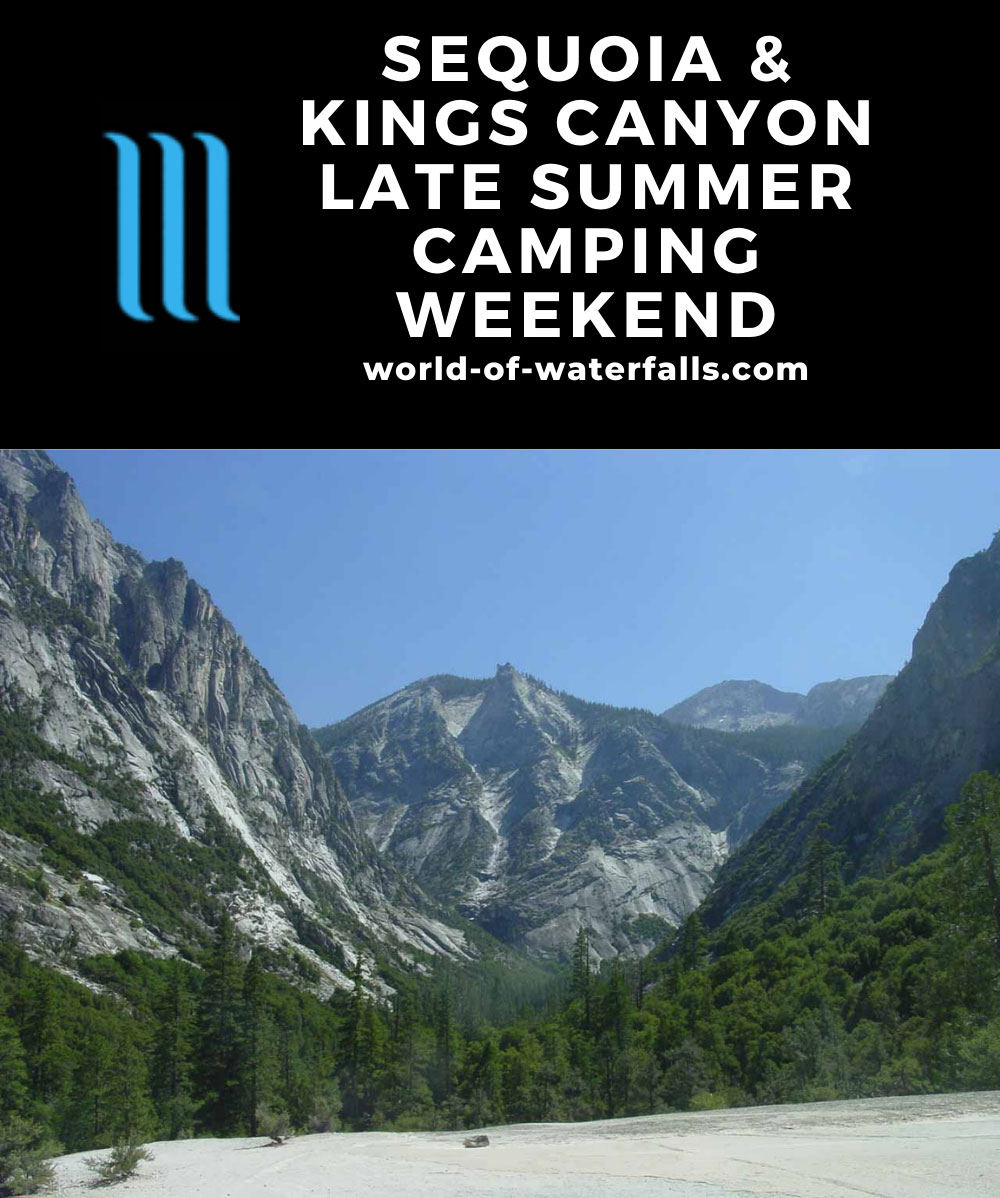 Instead, this trip was more of an excuse to hang out with a couple of good friends to share a bit of a hiking and camping experience. I believe it was their first time here so I'm sure it was something special.
That said, we did visit the waterfalls within reach and in a couple of instances, we saw familiar waterfalls that actually seemed to appear better than they did in high flow, which proved to us that sometimes less is more.
Here's some highlights and logistics behind how we made this trip happen…
Trip Highlights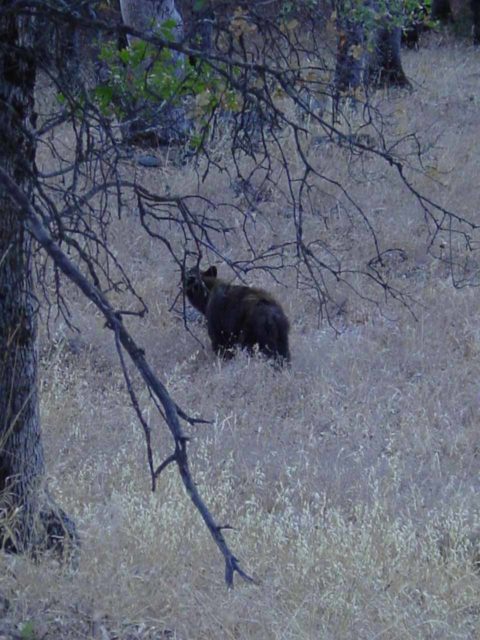 A bear sighting – This was kind of a random thing, but when I was solo driving up the Generals Highway as I was taking the scenic route to Cedar Grove, I chanced upon a bear crossing the road and just managed to capture a fleeting photo of it running away. It's always a treat to see one of these in the wild, especially since such sightings appear to be getting more and more rare over the years.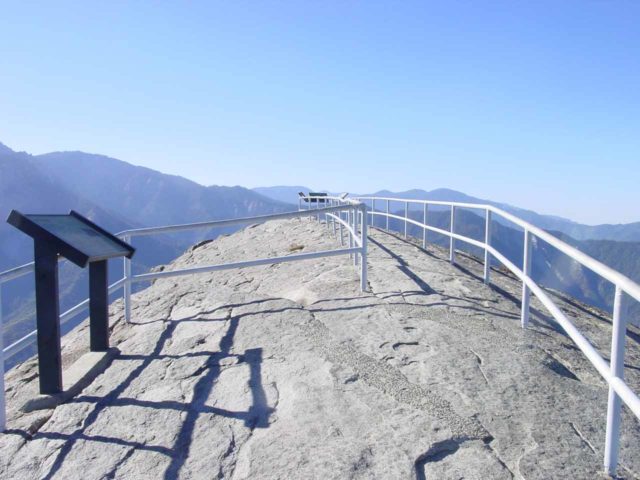 Moro Rock and Crescent Meadow – For a view over the twisty Generals Highway and the river basin by Three Rivers, this is a great vista, especially since it's so tantalizingly close whilst driving the road from Three Rivers into Sequoia. It was only a short 15-minute climb to get up here. And while I was up here, I also checked out the Crescent Meadow, which featured a tunnel log tree.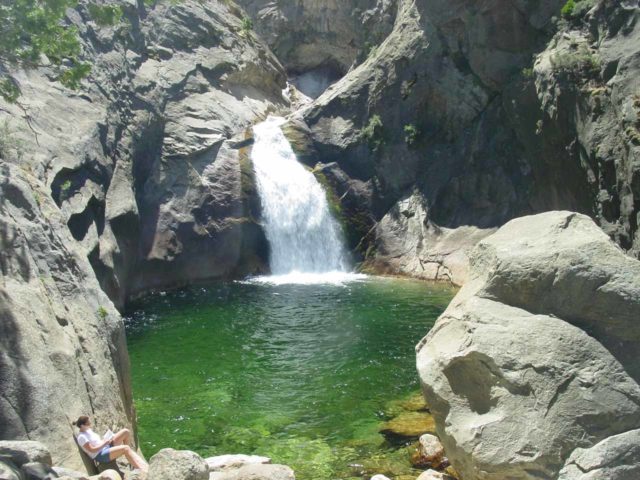 Roaring River Falls – This waterfall was a case where less is more. Indeed, instead of a white frothing mess that we were used to seeing in the Spring, its Summertime flow was as relaxing and as colorful as I could imagine.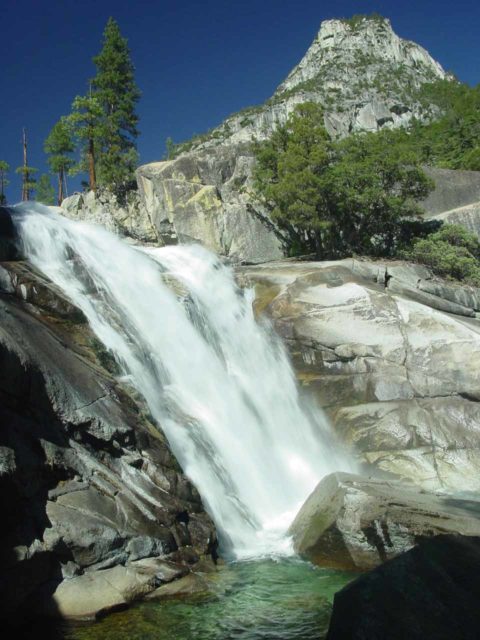 Mist Falls – It seemed like most of the people doing the trail to this waterfall were primarily backpackers seeking out Paradise Valley. But in another case of a less-is-more waterfall, I found the 8.5-mile hike fulfilling because of not only the attractive waterfall but also the scenery within the rugged canyon, including some eccentric formations like the Sphinx.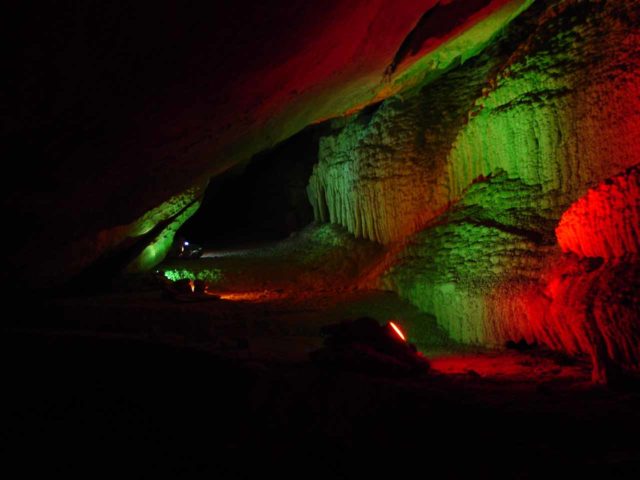 Boyden Cavern – Although it wasn't a large cave, it was an intriguing and educational one full of stalactites and stalagmites as well as some colored lighting. And with the Summer heat, being in the cave was refreshingly cool as the temperatures in there remained a pretty constant temperature throughout the year.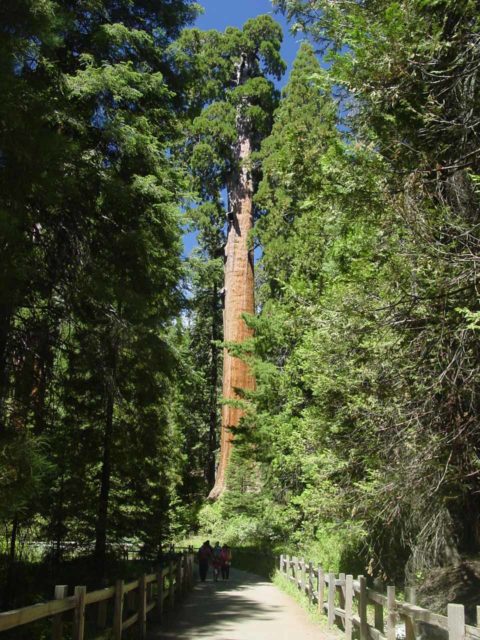 Grant Grove – The signature feature of this grove of Sequoia Trees was the General Grant Tree, which was the biggest and oldest tree in the Grant Grove. We made a brief stop here on the way home as we tried to mix things up a bit having seen the General Sherman Tree quite a few times already.
Travel Itinerary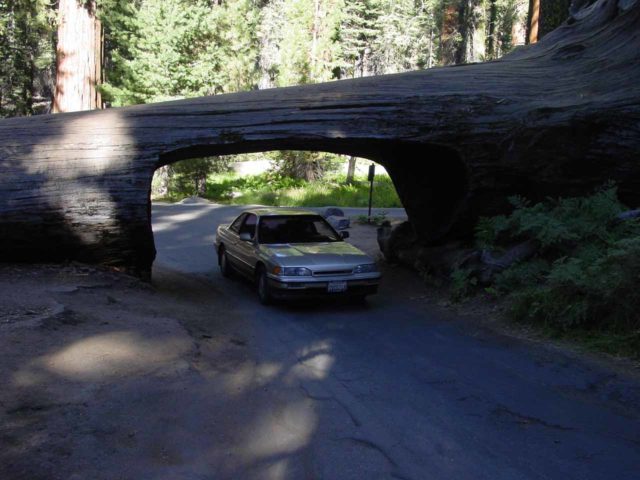 Overnight: Sheep Creek Campground (Kings Canyon National Park, California, USA)
This was a divide-and-conquer travel day where I drove up by myself to Sequoia and Kings Canyon National Parks. Meanwhile, Julie went with our friends who expected to arrive later in the evening. So as I made an early start, I was able to visit Moro Rock and Crescent Meadow before arriving in Cedar Grove. Once I set up camp, I then visited Roaring River Falls before spending the majority of the afternoon hiking to Mist Falls. At the very end of the day, I visited Zumwalt Meadow just as it started to get dark.
Eventually, Julie and company met up with me at the Cedar Grove Lodge, where we had dinner. Then, we returned to camp.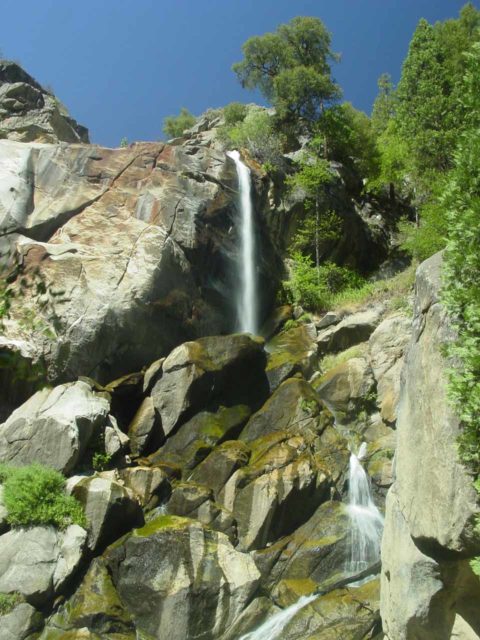 Day 2: Day at leisure in Cedar Grove
Overnight: Sheep Creek Campground (Kings Canyon National Park, California, USA)
We had a day to slow down and just enjoy the scenery in and around Cedar Grove. We wound up visiting the Boyden Cavern, then we chilled out at both the Grizzly Falls as well as Roaring River Falls.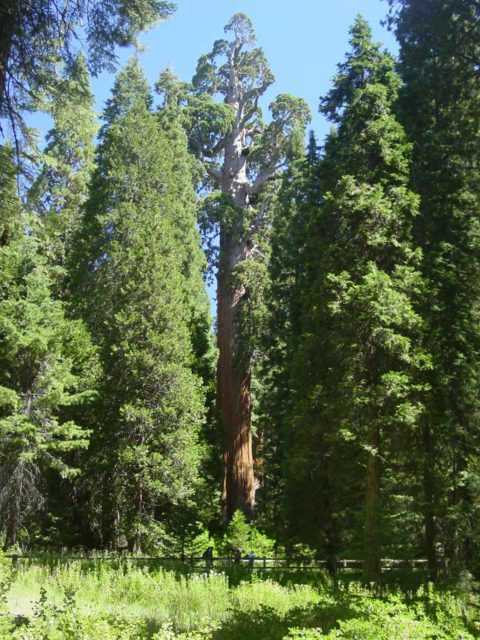 Day 3: Drive Home
On this day, we broke camp and headed home. On the way home, we made a stop at the Grant Grove to check out the Sequoia Trees there including the General Grant Tree.
Trip Reports
Waterfalls included in this itinerary
Visitor Comments:
Got something you'd like to share or say to keep the conversation going? Feel free to leave a comment below...
No users have replied to the content on this page