This itinerary was the first time that Julie and I visited Sequoia and Kings Canyon National Parks together. We also happened to have timed our visit for the opening of the road to the Cedar Grove section of Kings Canyon.
Unfortunately, our visit also coincided with a bit of rain and even the threat of snow. Thus, we ended up with a little more of an adventure than we had initially bargained for.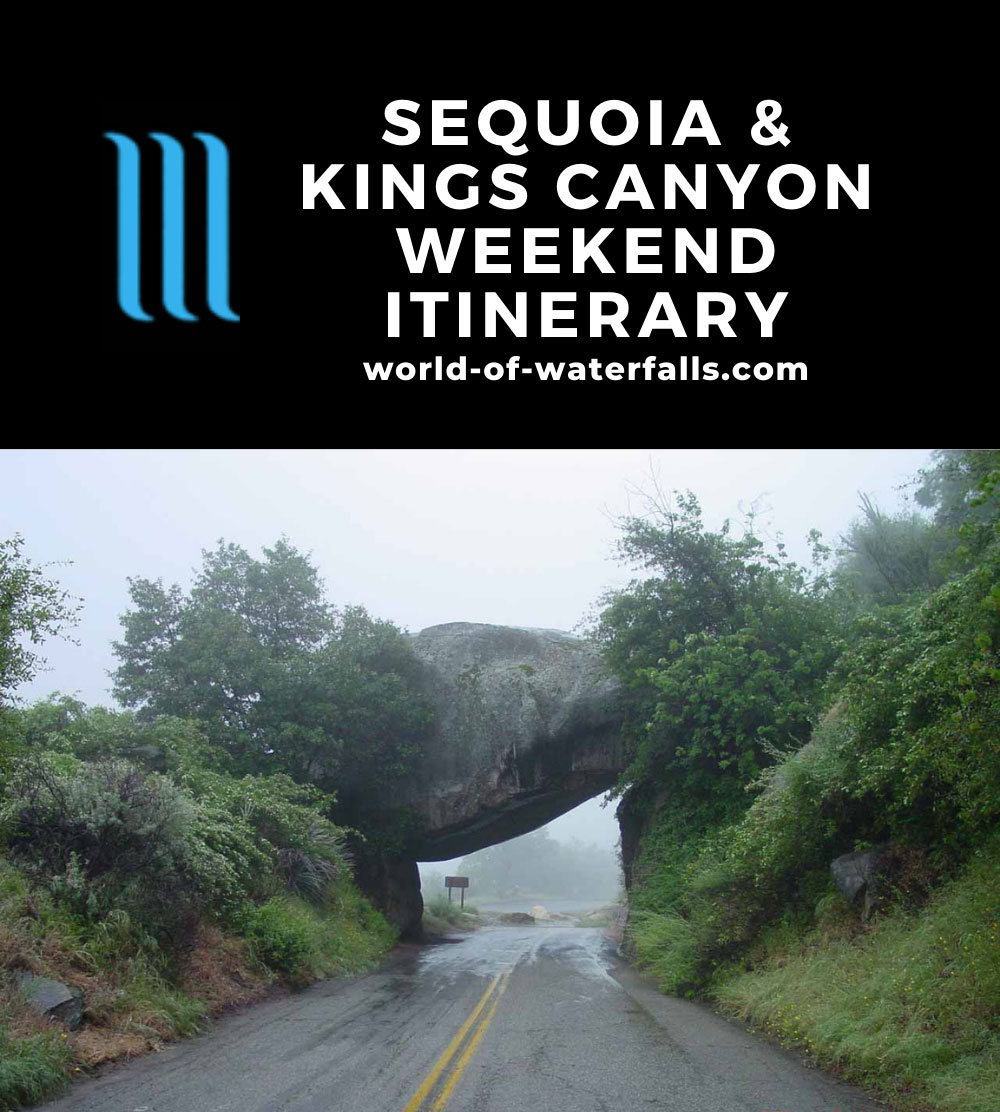 Nonetheless, based on our experiences with this trip, we could envision having follow-up trips in this area. Indeed, the fact that we could pull this trip off while taking minimal time off work (just a half-day off on Friday) demonstrated that a lot could be accomplished even though time was limited.
Here's a summary of how this trip turned out…
Trip Highlights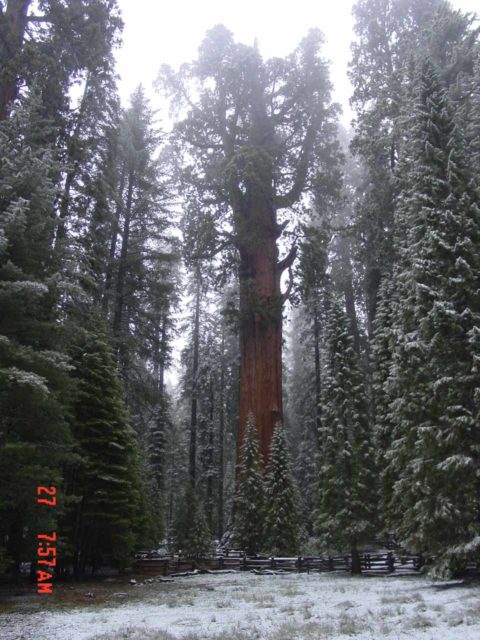 General Sherman Tree – This was one of the largest and oldest Sequoia Trees in existence, and its red bark contrasted and stood out against the gray of the clouds and the white of the light dusting of snow during our visit.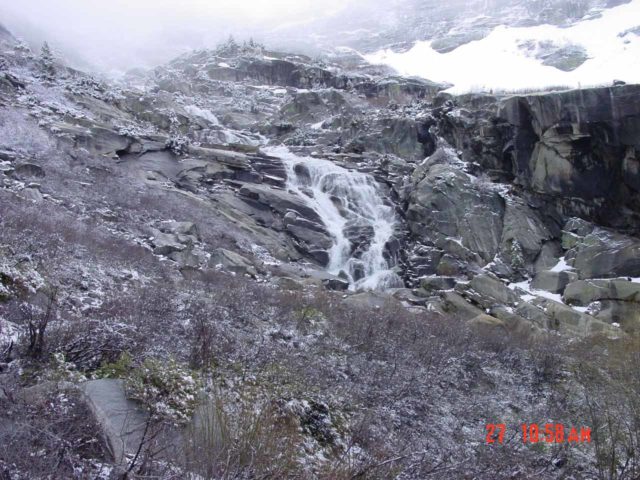 Tokopah Falls – This was said to be the largest waterfall in Sequoia National Park. And although we had to contend with a bit of bad weather during our visit, at least the snow and rain had let us enough to allow us to finish this hike. Only time will tell if we can come back here and see its full height without clouds shrouding everything.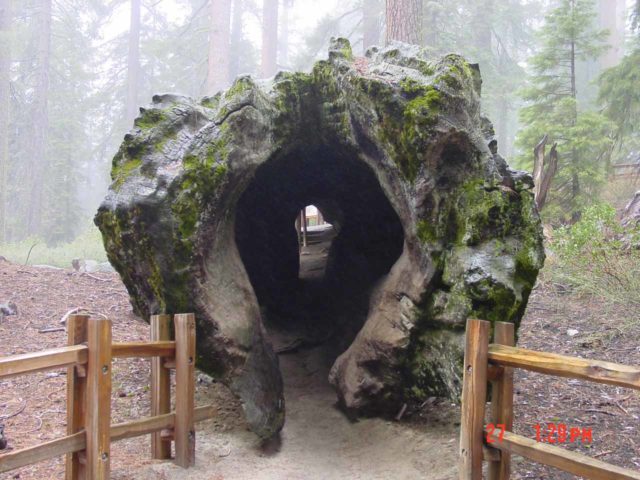 Grant Grove – While this grove of giant Sequoia trees featured the General Grant Tree, we also checked out other eccentric aspects of this nature area as we walked through a hollowed out log (showcasing just how big these things really are) as well as trying to get our minds wrapped around the sheer scale of these majestic trees that were all around us.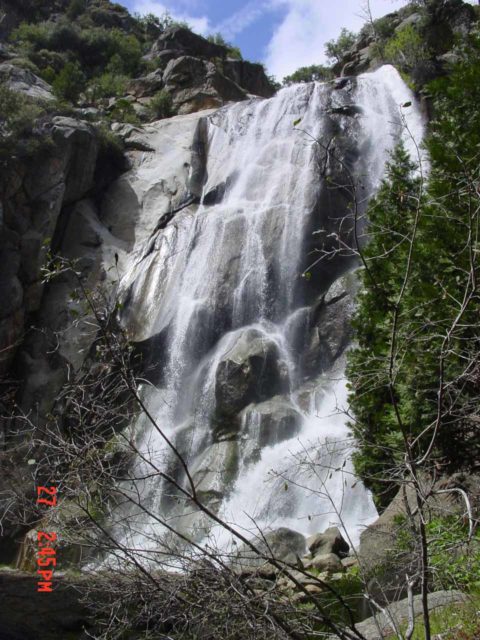 Grizzly Falls – This may be the most accessible of the waterfalls that we visited on this trip as it was essentially roadside. It was also very satisfying as it possessed good volume and fell at around 75ft or so. Especially as the weather was on the sketchy side, this one didn't pose much difficulty to visit.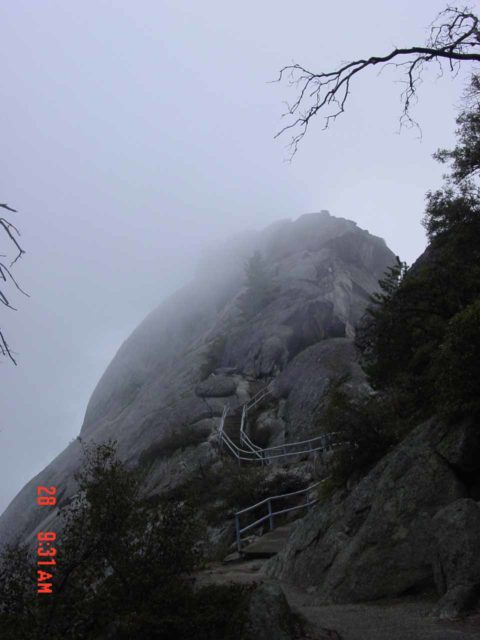 Moro Rock – This was the prominent rock feature seen throughout the twisty Generals Highway. We were able to walk up to its summit and get expansive vistas in the direction of Three Rivers and Tulare County. It took about 15 minutes of nearly non-stop stairmaster action, but the exertion was certainly well worth it, especially since the clouds were starting to clear up when we got up to the top.
Travel Itinerary
Day 1: Drive from Los Angeles to Three Rivers
Overnight: Sierra Lodge (Three Rivers, California, USA)
This was a driving day as we didn't make it to Three Rivers until evening.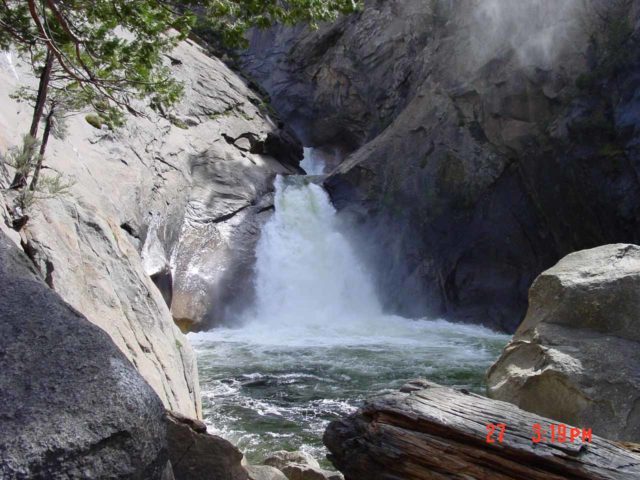 Day 2: Grant Grove and Cedar Grove
Overnight: Sierra Lodge (Three Rivers, California, USA)
On this day, we drove up the twisty Generals Highway from Three Rivers to the Giant Forest. We made a stop at the General Sherman Tree before going to Lodgepole to hike to Tokopah Falls. Then, we continued driving towards the Grant Grove where we experienced more Sequoia Trees.
Finally, we entered the Cedar Grove where we checked out the Grizzly Falls and Roaring River Falls.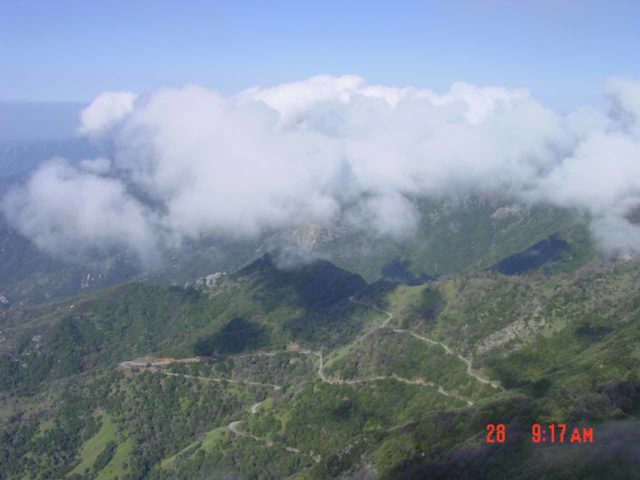 Day 3: Drive Home
We started the day by going back up the Generals Highway to visit Moro Rock as the weather was improving. Then, we took a less twisty way back down towards Three Rivers and eventually the rest of Tulare County as we headed for home.
Trip Reports
Waterfalls included in this itinerary
Visitor Comments:
Got something you'd like to share or say to keep the conversation going? Feel free to leave a comment below...
No users have replied to the content on this page