There's a lot of strong opinions about ditching the car and to not having to self-drive in Japan. That said, although the country has a public transportation system that is both extensive and efficient, we've still managed to find ourselves in plenty of situations where we were better off hiring a car and driving.
And since we visit waterfalls practically everywhere we travel, this was certainly true on many such excursions in the Land of the Rising Sun.
Indeed, the answer is not as clear-cut as the travel forums may lead me to believe.
So the question remains. Should I drive in Japan? Let's find out…
When Does It Make Sense To Self-Drive in Japan?
One of the key questions we've been faced with when planning out the transport logistics in sightseeing Japan on limited time is whether it's better to self-drive, or is it better to rely exclusively on public transport? Or is it a combination of both? And if so, what is the best mix?
We've done one three-week trip where we almost exclusively relied on the Japan mass transit system. On a separate trip, we spent almost two weeks mostly self-driving. So we can offer a bit of a balanced perspective.
Like most things in life, there is no definitive rule as to which mode of moving about the country (especially for sightseeing) is better. So to cut right to the chase, let's summarize some key general points in the following table.
Self-Driving vs. Mass Transit Summary

Note: Mass Transit encompasses trains, subways, and buses
As you can see, there are clearly situations where mass transit is better than self-driving, while there are other situations where self-driving is better than taking mass transit.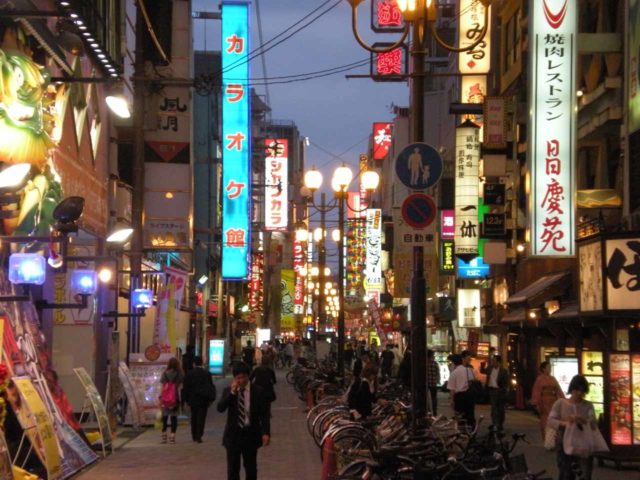 When we did our own digging into how to plan our visits to Japan, we've noted that the vast majority of visitors who rely on TripAdvisor or guidebooks to do the logistical sightseeing for them would steadfastly say the mass transit option is all you really need.
And for sightseeing places that are heavily visited or in highly urbanized areas, mass transit makes the most sense.
However, in our experiences, we've learned that exclusively going the mass transit route can be shortsighted as it has its limits. This is especially the case when it comes to natural attractions like waterfalls or any other off-the-beaten path location that's refreshingly uncrowded, less touristy, and requires more effort to reach.
Indeed, often times we've found that the public transportation schedules can be quite restrictive as we had to plan our trip around these schedules. Whether it was rural trains or buses making it out deep into the mountains, we've found that the further away from the city centers you go, the more infrequent the trains or buses show up.
All this would result in more time spent on travel logistics, more stress in making sure we don't miss our mode of transport (especially if it's infrequent), and thus less freedom in truly appreciating and savoring our time in Japan.
Meanwhile, we've learned that you can't beat the freedom and schedule flexibility of self-driving. Indeed, what might take at least a half-day to a full-day on an excursion using trains and buses may only take a couple of hours by car since we would be able to drive to places that public transport wouldn't reach with any convenience. Yet this flexibility comes at a cost in terms of toll roads, fuel, and a higher degree of self-reliance.
In addition to being slaved to schedules, we've also encountered other annoying and inconvenient things about public transportation.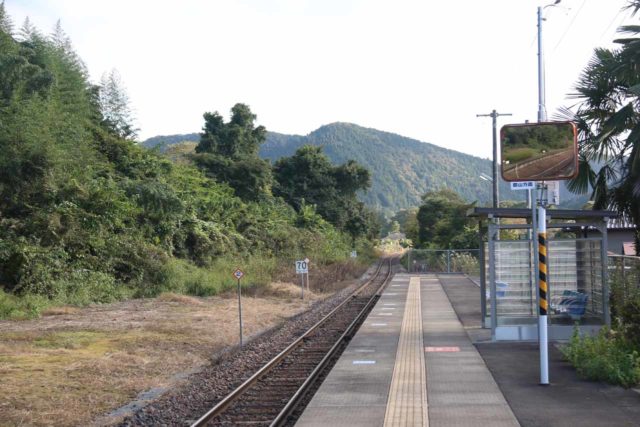 For example, Japan actually has competing rail networks. While Japan Railways (JR) is the most extensive of the train networks, there are also numerous private lines that the JR network can't reach.
Even within the JR network, there are some regional networks that are separate from each other, which was especially troublesome when it came to figuring out which trains honored one pass but not some other pass.
So sometimes trying to save money with passes isn't as lucrative as you think, and you might be better off paying as you go instead of trying to bend your trip around getting the most out of passes.
Conversely, self-driving can be very expensive due to the prevalence of expressways requiring expensive tolls in addition to high fuel and parking costs. We've been in some sections where a 200km stretch of road costed us around the equivalent of $50 USD in toll fees!
Urban driving can also be a nightmare due to severe congestion. We've often found ourselves in situations (depending on where we were staying) where we didn't have a choice of avoiding traffic or bottlenecks.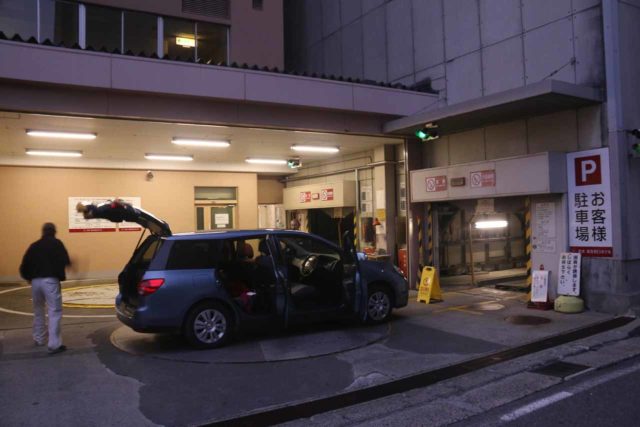 Then, there's also the language barrier, which makes using the GPS navigation system tricky if most of the place names are in kanji (the mostly Chinese characters) with some katakana or romaji sound characters.
If you're a foodie, you may find that rest stop food may not be to your liking. That said, we've found their offerings of ramen, katsu, sushi, yakitori, and other "diner"-type fare were surprisingly quite good.
In any case, when it comes to cost, I'd say it's a wash between self-driving versus mass transit. That's because mass transit tends to take longer to go from place-to-place except in the most urban-centric itineraries. Therefore, we would require longer stays in the country just to accommodate the limited schedules, and thus it would cost more money as a result of the increased time needed on the trip.
Meanwhile when it came to self-driving, the higher cost of paying for tolls, fuel, and parking may be offset by the freedom of not being slaved to mass transit schedules. Thus, we could do and see more in such limited and precious time. Therefore, the length of the trip need not be as long compared to a mass-transit-dominated trip with the same sightseeing targets.
Finally, in terms of time invested in trip planning, we've found that we had to spend just as much time mapping out where we were going on a self-driving trip than when we were figuring out the schedules and logistics of where to go and what lines to use on a mass-transit-dominated trip. So I'd say that was a wash.
So with this low down on comparing the two methods of traveling about Japan, let's now delve deeper into the various aspects of self-driving that we've encountered and are sharing with you here…
How Much Does It Cost To Self-Drive in Japan?
The answer to this question is not straightforward. After all, everyone has different itineraries with varying lengths and sightseeing targets. One itinerary might be heavy on driving out to off-the-beaten path spots while another might be much simpler.
So we're only going to describe the costs in terms of our anecdotal experiences. That would at least give you a reference point as to how much we had to pay.
Rental Car Costs
First and foremost, we had to rent a car. On our first visit to Japan, we rented a car for 6 days to drive around Hokkaido. The pick-up and return were in the same place. According to our finance reports, that might have costed us $472.60 back in early 2009. That would be the equivalent of $79 per day over 6 days!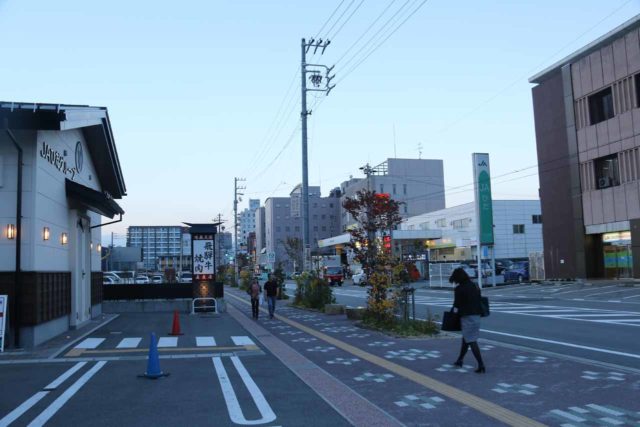 On our second visit to Japan, we rented a car from Nissan Rent-a-Car to pick up in Odawara (well on the outskirts southwest of Tokyo) and drop off near the Itami Domestic Airport in Osaka. The duration of this rental was 8 days, but it costed us $862.66, which was equivalent to about a whopping $108 per day over the 8 days!
A little over half of that expense was due to the one-way dropoff fee in a classic case of trading time (to circle back to Odawara when we're going west) versus money!
In each rental, our rental car was equipped with a built-in GPS unit though we also supplemented with our own GPS navigation loaded with a 1:25k-scale Garmin Mapsource-based map that we bought from a local Japanese company prior arriving in Japan back in 2009. According to the CD label, this company was called UpUpDown.
We'll get into more about rental car considerations later on in this article, but this also figured into the rental car costs along with mandatory insurance.
Day-to-Day Driving Costs
Once the rental car logistics were out of the way, we then had to deal with the day-to-day costs of driving and parking. In other words, we had to pay for fuel, toll roads (especially on the expressways), and parking.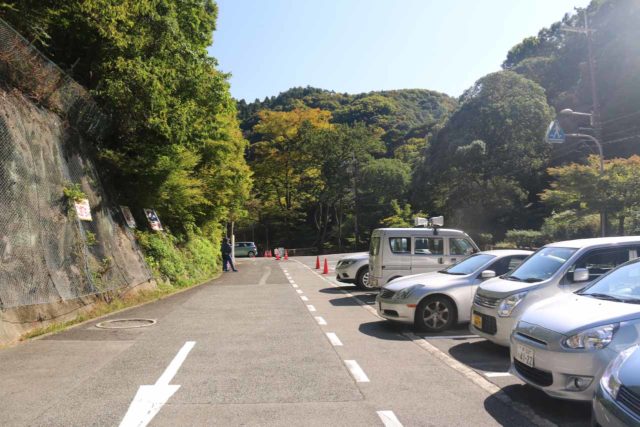 According to our finance logs, we filled up around 2-3 times on a compact-sized car and it costed us between $26 to $34 during our self-driving tour of Hokkaido.
However, when we drove in a larger car (to fit 3 people along with our luggages) for our rental between Odawara and Osaka, the amount spent on each fill-up ranged from $16 to $29. The lesser amounts were due to gas station fill-ups when we still had a little less than half-tank. We probably visited the gas station at least a dozen times or more on that trip.
As for the toll fees, several of the stations only accepted cash so it was hard to track. The cash-only stations were typically between 100 yen to 2000 yen (so roughly $1 to $20 USD assuming 100 yen to 1 USD exchange rate).
There was one memorable (not for good reasons, mind you) toll stop that was 5900 yen! That covered a nearly 200km stretch from Nagoya to somewhere north of Himeiji. Another expensive one costing nearly 3500 yen each way involved driving through many long tunnels between Takayama and Shirakawa-go. There were also a handful more costing between 2000 and 3200 yen.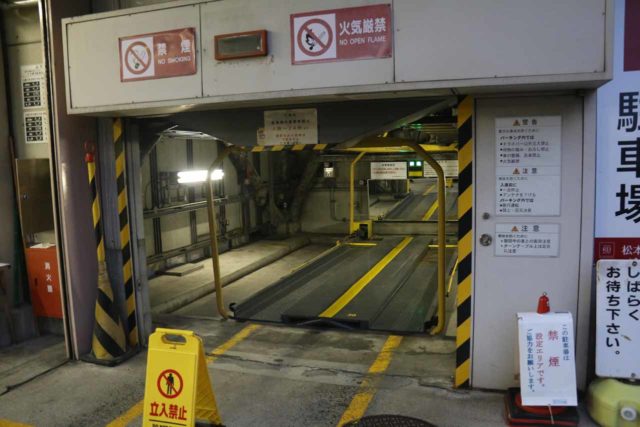 The only expressway toll relief we had was driving through the Tottori Prefecture, which didn't charge a toll on any of the expressways during our visit in October 2016. I wasn't sure if that was the norm or if that had something to do with the earthquake that they had prior to our arrival.
In any case, since we went through so many toll stations, it was hard to give an exact number. But if I was to provide a ballpark estimate, perhaps a reasonable bounding budget to account for the toll stations given the extensive amount of driving that we did would be roughly $500 USD worth over 8 days.
Finally, there was the parking fees, which was largely limited to accommodations and some of the sightseeing spots (e.g. Inuyama Castle, Shirakawa, Minoh Falls, Yoro Falls, etc.). The prices ranged from 500 yen to 2500 yen. So if I had to budget for parking, I'd say around $300 USD over 8 days should be sufficient.
What Should We Consider When Renting A Car in Japan?
We actually had to consider quite a few things when it came to renting a car. At first glance, what I'm about to say in this section might seem like overthinking things, but there was a method to the madness. Here, I'll focus on just three of the things I had to consider when it came to renting a car in Japan.
One-way Rental vs. Conventional Hire
While I touched upon this subject briefly earlier in this article when it came to the cost of renting a car, I wanted to elaborate a little bit more on the tradeoff between time versus money.
While doing the one-way rental essentially doubled our overall rental bill from around $400 USD to about $862 USD, we had to consider how much time and money it would have taken us to backtrack to our pick-up spot in order to avoid this hefty one-way dropoff fee.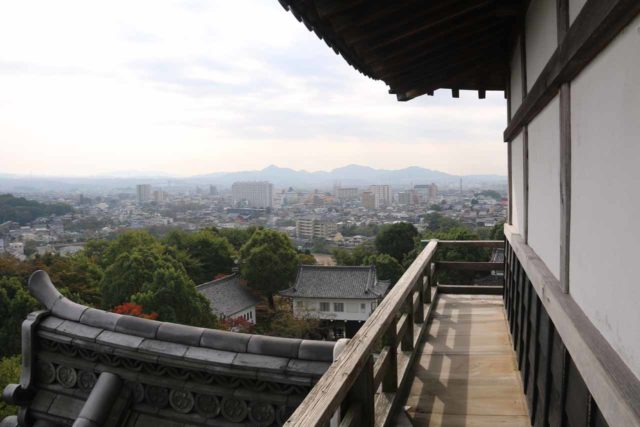 In our particular situation, we had picked up the car in Odawara, which was on the outskirts between Tokyo and Hakone, and we eventually dropped off the car in Osaka after driving as far west as Tottori. Driving back to Odawara from Osaka meant a very long day of driving back to the east then figuring out how to get to Osaka and Kyoto by rail.
When you consider the added cost and time of doing this, the hefty extra charges for the one-way dropoff wasn't as severe as trying to bend over backwards to avoid paying that fee. Indeed, when I say it was a classic case of "time is money", it certainly rang true in this instance.
So we decided to eat the one-way dropoff fee, and while it pained me to look back at my finances to see how much we actually paid, I didn't regret being efficient with our time.
Besides, my parents (who went to Japan with me on this self-driving itinerary) and I still remember fondly on our visit. And in the end, maximizing these memorable moments were what was most important. Eating into that time to avoid paying fees could have costed us some of those precious moments!
Perhaps even worse yet, spending the extra time (and money) to avoid the one-way dropoff fee could have meant we missed out on experiences, and we'd have to make another trip to do them. Think about the travel costs associated with yet another trip to get back some regrets.
Picking Up In A Rural Location To Avoid City Traffic
While I've been talking about picking up the car in Odawara, you might be wondering why I couldn't have just picked up the car in Tokyo?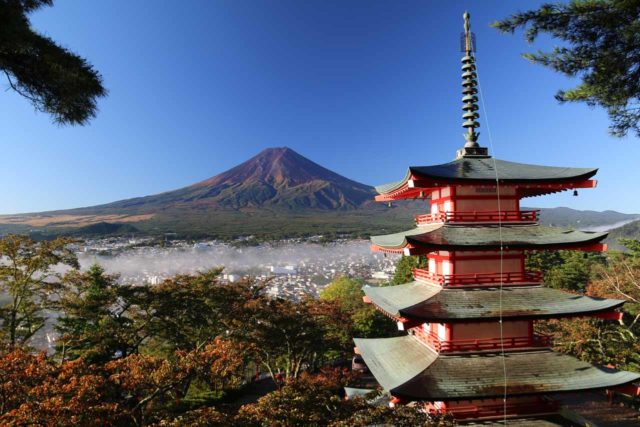 Well, after having been to the city before, I saw firsthand how difficult driving would be, especially in the face of the sheer amount of pedestrian traffic as well as the parking situation.
I didn't know of many people who would drive around Tokyo (unless they were taxi drivers), and when vacation time was so precious, I didn't feel it was worth losing a lot of that time in traffic, looking for parking, and other headaches associated with driving in densely populated areas.
So I made sure to pick up the car where the driving would be less stressful while at the same time being within reach of Japan's excellent train network. That was how we ended up in Odawara, which was part of the JR East Line (honored by our Tokyo Wide Pass).
Unfortunately, we had to take a commuter line to get there since the shinkansen direct from Tokyo to Odawara was not part of the JR East network. But that only costed us around 20-30 minutes of actual travel time.
Once we picked up the car in Odawara, it was pretty smooth sailing as driving the rural regions and the expressways was both liberating and fulfilling as we knew we were experiencing parts of the country that not many tourists limited themselves to.
Using The Japanese GPS
While dealing with the language barrier in Japan had resulted in some awkward and frustrating moments in our travels, perhaps the barrier was no more prevalent than using the included GPS system with the rental car.
The GPS that we had included in our car rentals were basically in Japanese (at least as of our rentals in 2009 and 2016). That meant trying to pick the destination of our route was difficult because we couldn't read the kanji nor figure out what the other buttons meant.
Instead, we had to resort to entering the actual GPS coordinates of our destination, which at least helped us navigate to the vicinity of our destination, but it posed other headaches.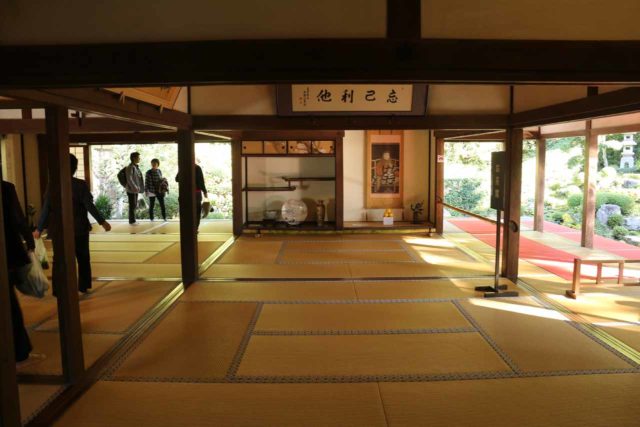 Like with our own GPS navigation system, if we could enter an address that was already recognized by the database, then the GPS routing algorithm would do a pretty decent job of getting us to where we needed to go. And it would do this while avoiding going the wrong way on one-way streets, maximizing the use of high-speed expressways, and avoiding road closures.
However, if we entered just the GPS coordinates and the point didn't get associated with a pre-existing entry in the database, then the GPS would only route based on shortest distance. That was where the GPS could get us in trouble as it would try to take us on shortcuts on sketchy unpaved mountain roads, side alleyways, or even impossible turns (like when the GPS tells us to turn right but we were beneath the bridge containing the correct road with no way to get up there).
And so when we were relegated to entering GPS coordinates on the Japanese GPS, we had to endure the shortest-distance routing algorithm. In our experience, we pretty much had a 50/50 shot of either getting where we needed to go, or winding up getting lost or mis-directed.
We could have avoided this problem if we were able to enter the address like we were supposed to, but that was where we ran into the language barrier as the addresses were in kanji. Even with my limited Chinese (and my parents were with me who were fluent in reading and writing Chinese), we couldn't figure out the GPS by going with the characters.
I guess the lesson learned from this was that it might be worth the added expense of getting a true English GPS for better routing accuracy. However, I recalled in my research that they generally weren't that available. If the accommodation or destination had actual GPS coordinates that could be geolocated by the GPS database, then perhaps that might be enough to avoid the shortest-distance routing headaches.
Unfortunately in my experience, such alignment of information was rare.
Other Considerations When Self-Driving In Japan
Finally, there were other considerations when in the act of self-driving in Japan. Admittedly, many of the things I'm going to say in this section could be applied universally, but there were some idiosyncrasies specific to Japan worth mentioning.
Driving On The Left
First, the Japanese drive on the left side of the road, which is opposite what we're used to in North America and much of Europe (where we drive on the right).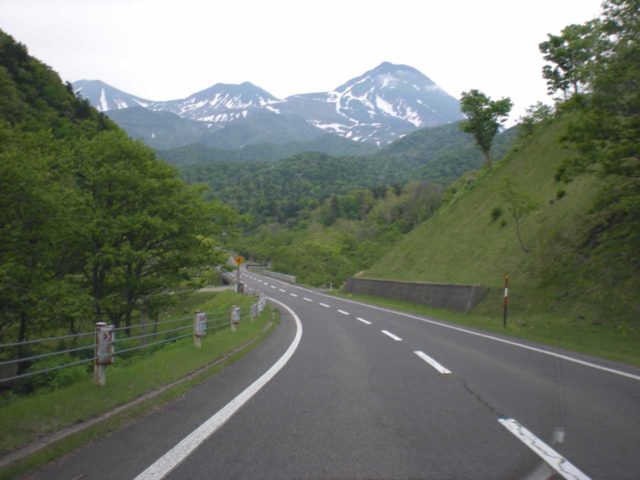 This actually isn't that big of a deal, but if you're not used to it, there is a short adjustment period in that you have to remember to look towards oncoming traffic on the opposite side of what you're used to.
Also, the blinkers and windshield wipers are on the opposite side (though the foot pedals are the same as our cars so the accelerator remains under the right foot and the brake is just to the left of it).
Fortunately, Japanese rental cars tended to be automatic so I didn't have to drive stick shift left-handed (though the clutch would still be under the left foot). That was one less thing to worry about.
When it comes to driving on the expressways and highways, we kept left and let faster drivers pass on the right. That's a pretty universal road etiquette in most parts of the world. However, if you've ever driven on the highways in California (especially that I-15 between LA and Las Vegas), you know that many drivers clog the passing lanes and cause congestion!
In built-up areas and traffic lights, the longer turns were right turns while the shorter turns were left turns. Unlike in most of the USA, there were no free short turns (i.e. no free right turns on a red light after stopping like there would be back at home).
Cash Is King
For a country as advanced and modernized as Japan, we found it surprising at how frequently merchants or operators would refuse credit card payments. Indeed, cash is king in Japan, and while the country is not known for being cheap, we found ourselves running low on our cash supply quite easily!
Not only did hole-in-the-wall type food joints or street vendors would refuse credit card payments, but even toll operators might refuse a foreign credit card as payment. And with tolls that could be in the 2,000 to 5,000 yen range, that could easily deplete our cash supply in just a few transactions!
Unfortunately, our previous thinking that we could go into a bank to exchange money for the best exchange rates was wrong. Most Japanese banks don't honor our foreign ATM cards nor our foreign credit cards as cash advances.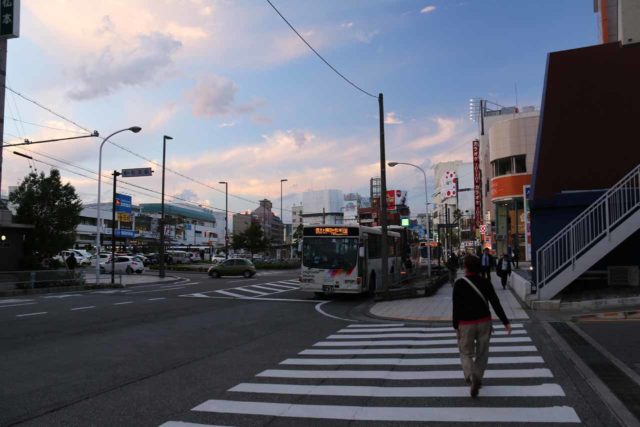 And when it came to getting local currency through a Travelex or other foreign currency kiosk, those tended to be in the most touristed cities so they wouldn't be wise places to be self-driving anyways.
Moreover, these kiosks tended to have unfavorable exchange rates. The ones at the airports had the worst exchange rates. And if lack of cash was a great concern, it also wasn't wise to exchange all of that cash up front (at the airport for example) and carry it around like a walking cash register.
At least in the case of self-driving, we've learned that the 7-11 convenience stores were the places to go if we needed an injection of cash. That was because these stores stocked ATM machines that could handle foreign ATM cards or even credit cards allowing for cash advances.
We also learned that Circle K convenience stores had similar foreign-friendly ATM machines. At least that would alleviate the amount of cash we'd have to carry around at any one time.
Of course there were ATM fees associated with these withdrawals so the costs also added up. For example, we paid $5 at a time for each withdrawal. So it made sense to withdraw the maximum amount that the machine had allowed, which was on the order of 30,000 yen or close to $300 USD, I recalled. I remembered having to do this four times in our eight-day self-driving portion of our trip in Japan, so that gives you an idea of how easy it was to burn through all that cash in a span of about a week.
Finally, we always made sure we had a reserve supply of cash in case of situations where an expensive expressway toll wouldn't take our credit card.
With enough 7-11s and Circle Ks in existence throughout the country in both urban and mid-sized developed rural areas, we learned to associate these stores with both the cash injection as well as a quick bite to go (as they were stocked with decent takeaway foods including musubi, hot foods, packaged soba noodles, and more).
Avoiding Driving In Cities As Much As Possible
Given the efficiency and high utilization of Japan's Mass Transit system, one would think that the roads would be less congested as a result. And while the vast majority of people do indeed rely on public transportation instead of a car, less congested roads doesn't mean no congestion!
Indeed, having endured driving through some of the dense traffic of Osaka's outskirts, the city center of Kyoto, and the outskirts of Nagoya, I learned quickly that I needed to minimize the amount of urban driving as much as possible.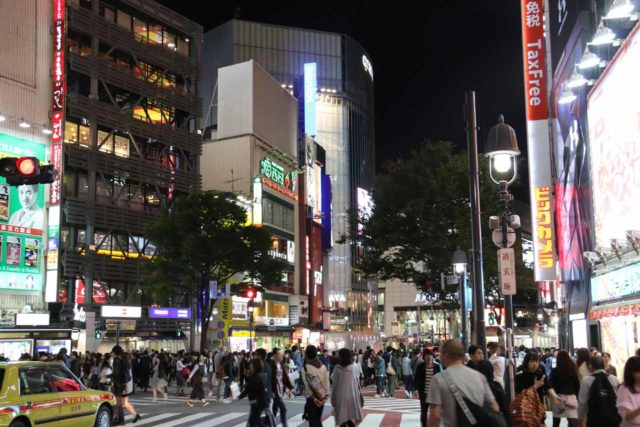 Like I would do in Europe (which had similar population densities as well as very narrow streets), if I knew that we would be touring for an extended period of time in an urban city, then I would try to ditch the car.
I would do so by basically seeking to park the car at our accommodation or at a parking structure. Then, I would rely on public transportation for navigating throughout the urban areas.
Even if it meant parking well outside the city center or being without the car for a few days, it made sense to take advantage of Japan's excellent mass transit system along with walking the remaining distance not already covered.
Once you get the hang of mass transit in the most crowded places, there's no turning back.
In fact, I only wished that we could have something even half-way as good as Japan's mass transit system in Los Angeles to get over our notorious gridlock. Clearly, other places around the world managed to get it right like in Japan and much of Europe. Why can't we?
Visitor Comments:
Got something you'd like to share or say to keep the conversation going? Feel free to leave a comment below...
No users have replied to the content on this page