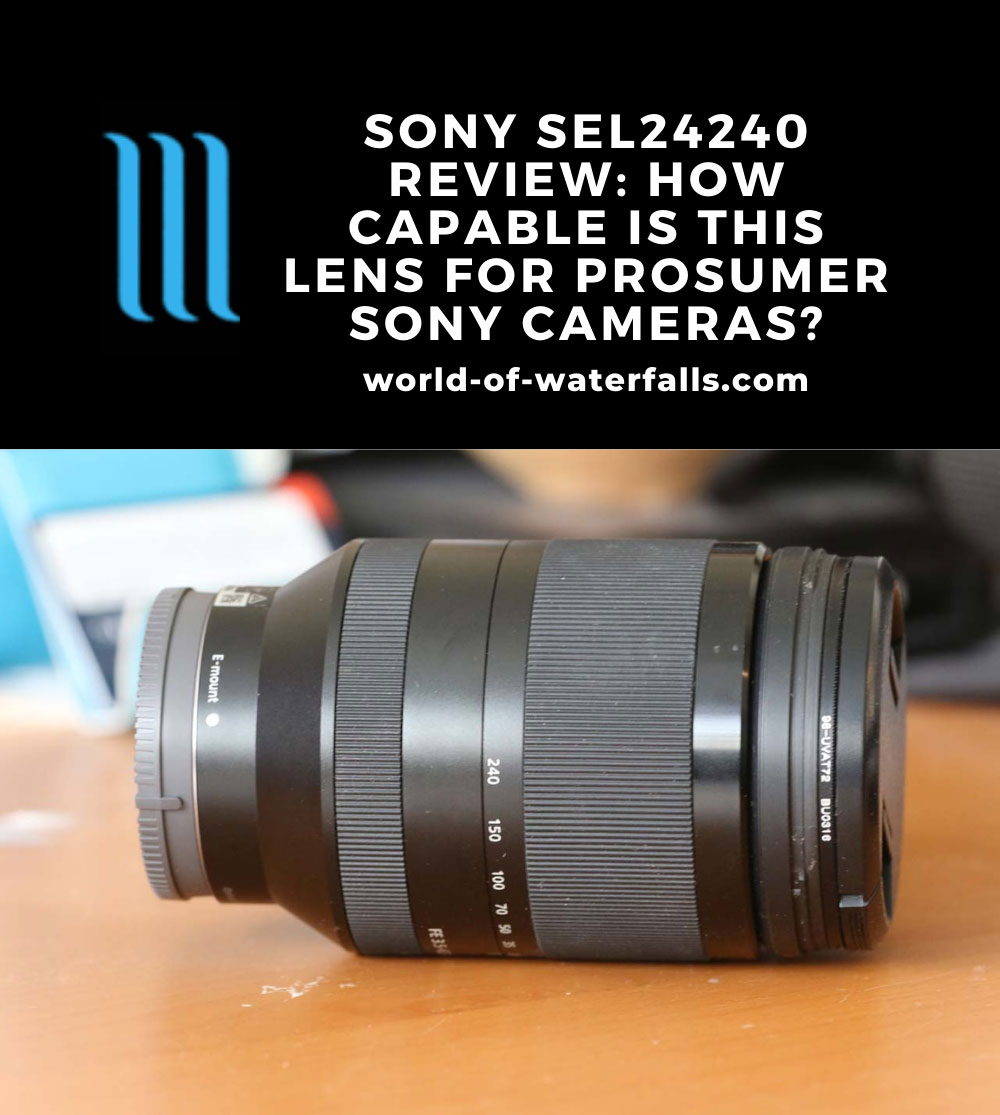 Ever since I've decided to switch from the Canon EOS Camera body and lenses to the Sony Alpha 7 3 Mirrorless Camera body and lenses, I've been looking for the Sony equivalent of the Canon EF-S 18-200mm f/3.5-5.6 IS Lens. And the closest one that I've found was the Sony SEL24240 FE 24-240mm f/3.5-6.3 OSS Lens. In this review, I discuss my experiences with this lens, especially in comparison with the Canon 18-200mm lens that I've been using for the better part of 10 years.
What Is The Sony SEL24240 24-240mm f/3.5-6.3 OSS Zoom Lens?
The Sony SEL24240 Lens is an all-in-one superzoom lens that can do both wide angle and telephoto shots.
Its E-mount frame means that it mates with our Sony Alpha 7 III Mirrorless Camera body.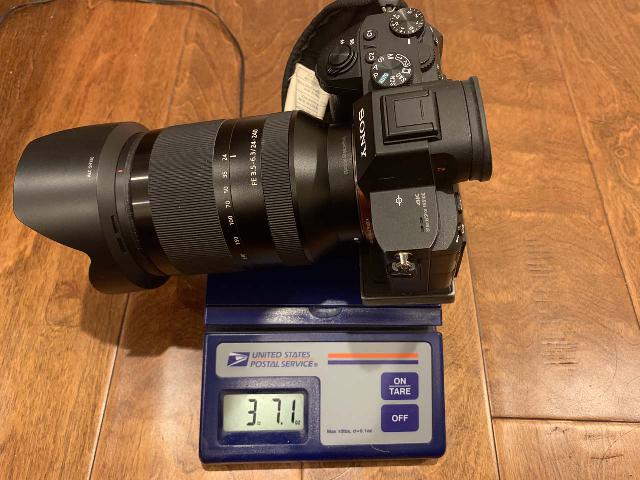 Moreover, it supports the camera's full-frame capability so the 24-240mm zoom range is the true range.
There is no crop factor like there is with my Canon EOS camera bodies.
The lens by itself weighs 1 pound and 10.9 ounces with the lens hood attached, and together with the Sony Alpha 7 III body, it weighs 3 pounds 7.1 ounces.
Finally, if I wanted to attach a filter (like a circular polarizer) to the lens, it accepts those with 72mm in diameter.
You can read more about the Sony SEL24240 lens (as well as the compatible Sony camera bodies) from the manufacturer here as well as from Amazon.
Why Should You Use The Sony SEL24240 Superzoom Lens?
Given the Sony SEL24240 Lens' zoom range, I've found that over 90% of my photographing situations are handled by this lens.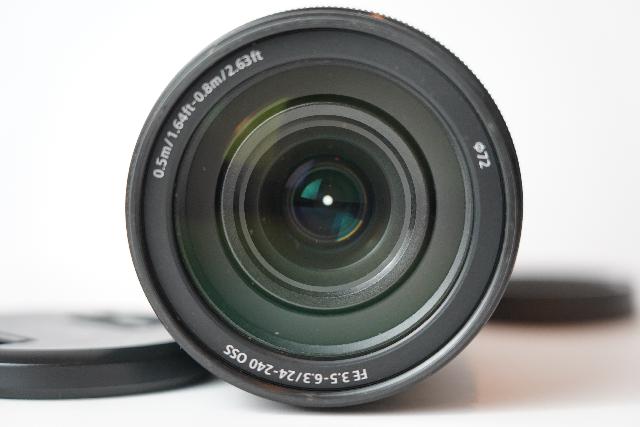 As a result, I have no need to switch out this lens for over 90% of the time I'm using it in my travels or on my hikes.
That reason alone is why Sony came out with this lens, and it's compelling enough for me to even consider it in lieu of Sony's more popular superzoom lenses like the SEL24105 FE 24-105mm f/3.5-6.3 OSS.
In fact, not having to switch out lenses ensures that I'm less likely to miss out on capturing precious moments while also reducing the likelihood of dropping it or foreign objects getting into the camera's sensors or some other calamity.
When Should You Use The Sony SEL24240 24-240mm f/3.5-6.3 OSS Zoom Lens And Who Is It For?
The Sony SEL24240 Lens' zoom range makes it versatile enough to shoot sweeping landscape shots at the wide angle end of the range.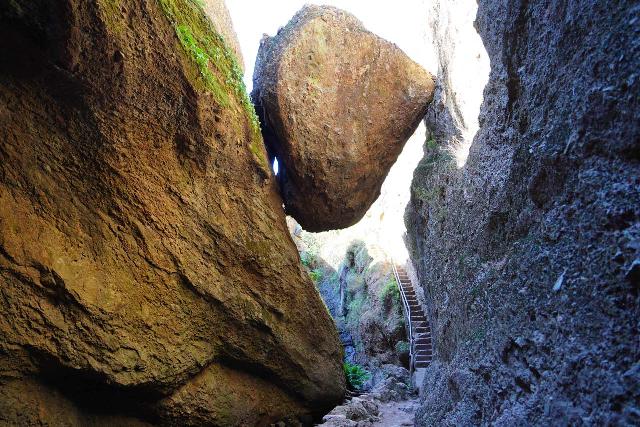 At the same time, it also provides decent 10x zoom to bring wildlife or distant features closer to you.
Most situations occur somewhere in between these extremes of the zoom range, which makes it very capable of being a travel lens.
Especially when it comes to photographing wildlife, I've definitely taken advantage of the lens' zoom to help maintain my distance while still taking good photos of them.
However, for reasons that I'll discuss later, I've found that this lens is not meant for taking macro shots (i.e. taking pictures of close-up objects like insects, flowers, food, etc.).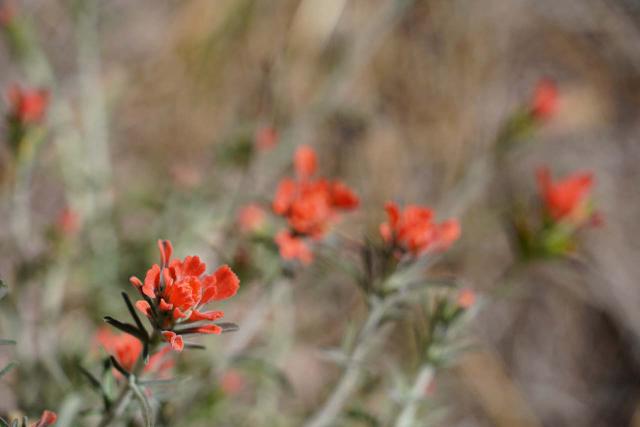 Therefore, I tend to think of this lens as most suitable for landscape photographers who hike or travel a lot, and thus they'd find themselves in a variety of situations and shooting opportunities.
That said, it probably doesn't suit more specialized photography activities.
As a result, I'd imagine wedding photographers, fine art landscape photographers, sports and journalism photographers, or even foodies (who really want to showcase the foods they're shooting) may want to consider other more specialized lenses.
Pros
As mentioned earlier, the primary benefit of using the Sony SEL24240 FE 24-240mm f/3.5-6.3 OSS Lens is its versatility so I don't need to switch lenses in the majority of my shooting situations.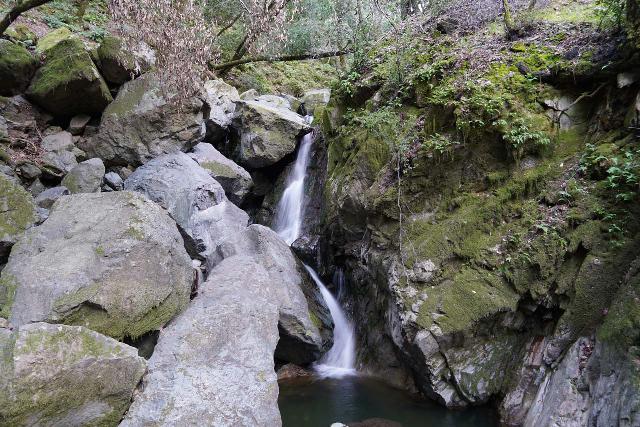 That said, there are other aspects about this lens that I liked.
Image Stabilization
For example, this lens has image stabilization (or OSS, which stands for "Optical SteadyShot").
I've found that this helps to reduce the number of occurrences of blurry shots resulting from camera shake, which otherwise would have likely happened a lot more without it.
Dust- and Moisture-Resistant
Next, this lens is also considered to have dust- and weather-resistant construction, but it's not completely sealed and weatherproof like my Canon EF 70-200mm f/4 L IS USM lens.
Since I do find myself in lot of high-moisture situations (e.g. the spray from waterfalls or rainy weather), I certainly appreciate this aspect of its durability.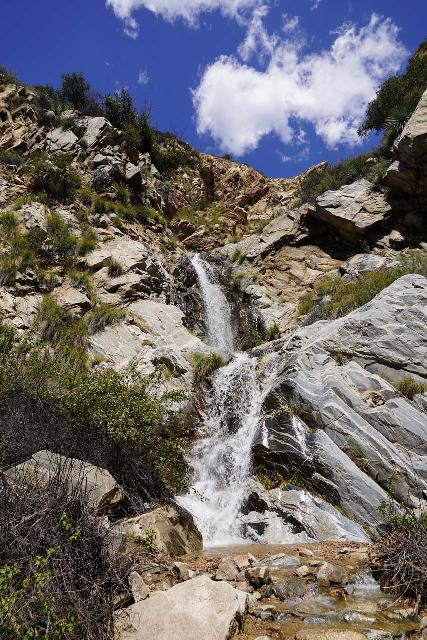 However, I still have to watch out for potential damage by limiting such exposure to moisture, and that's where I'd typically keep the camera in my camera bag while also shielding them beneath my rain poncho.
Decent Image Quality
As far as image quality goes, I honestly can't tell too much difference between images captured through this lens versus that of my Sony FE24105 F4 G OSS lens (let alone the Canon EF-S 18-200mm f3.5-5.6 IS lens that I've used for about 10 years).
While I'm aware that it's difficult to blow glass and engineer the lighting such that a single lens can handle the challenges at both the wide angle and telephoto extremes, I thought the SEL24240 lens did pretty well.
Cons
Of course, there is no such thing as a camera lens that can do it all or proverbially "have the cake and eat it, too".
So here are some of the shortcomings of the Sony FE24240 lens that I've come across in my experiences.
High Minimum Shooting Distance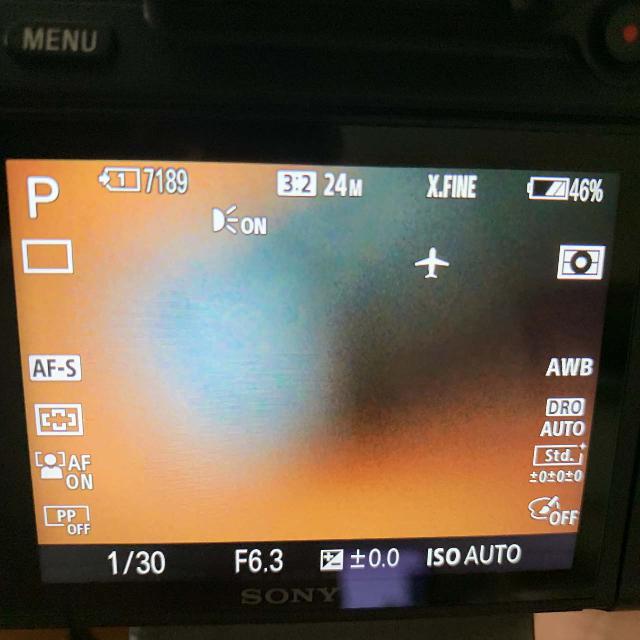 First, there is a pretty high minimum shooting distance in order for the autofocus to work.
I've found that this limitation makes it difficult to spontaneously shoot subjects that are close to me.
For example, on hikes, if I suddenly noticed a pollinating bee, a colorful wildflower, or a small berry at the tip of a branch, I had a hard time trying to get the camera to focus on these things.
While eating out, if we wanted to take pictures of our food, I'd literally have to get out of my seat in order to be far enough away from the food to take a good, detailed picture of it.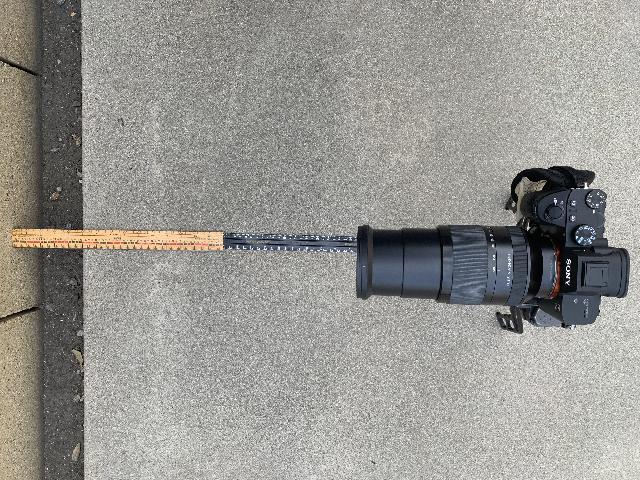 Even with manual focus, the focal length for close-up objects is such that it won't properly focus or sharpen the image to acceptable levels (not to mention the time spent tweaking the focus while a fleeting moment may pass on by).
Slow Shooting
Another aspect of the Sony FE24240 Lens that I noticed was that it was slow to shoot.
In other words, I've been able to capture very quick events in sharp focus like a dolphin doing a backflip or a bird flying across a lake using my Canon EF-S 70-200mm f3.5-5.6L IS lens.
However, with the Sony FE24240 lens, such fleeting images are more likely to be missed or would wind up blurry.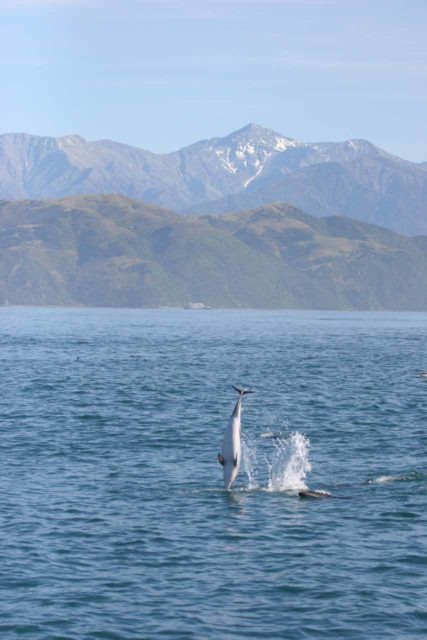 I blame this on a combination of the low light allowed in at the telephoto end of the range as well as the slower shutter response time given all the other tasks this lens needs to be able to handle.
It goes to show you that lenses trying to be a "jack of all trades, master of none" tends to be lacking in specific situations, especially in quick-action shooting situations.
Nevertheless, I don't encounter such situations when hiking or traveling, especially if I'm trying to photograph waterfalls or other aspects of Nature where I'd like to take my time and be in the moment.
Image Quality Issues
Earlier, I said that the Sony FE24240 lens has acceptable image quality for a lens with 10x superzoom as well as wide angle capability.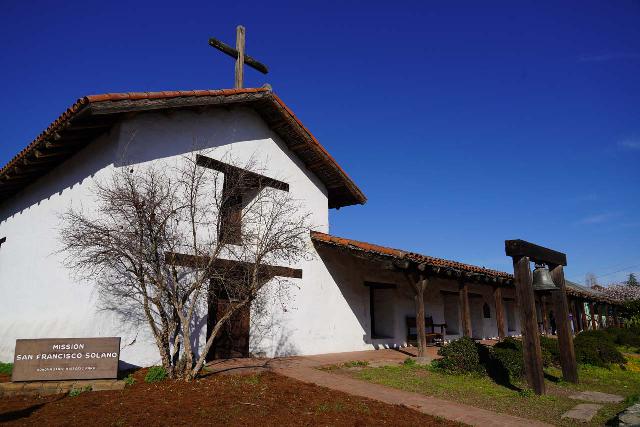 However, its image quality is considered average for lenses that are compatible with the full-frame Sony Alpha 7 III mirrorless camera body.
Moreover, there are some image quality issues to be aware of, especially if you're trying to correct for these issues in postprocessing.
For example, I have noticed some noticeable pincushion distortion of straight objects in the photo (notice the "lean" in the bell's stand on the lower right of the photo above).
This tends to occur at the wide angle end of the zoom range.
On the telephoto end of the zoom range, I've noticed cases where the sharpness really tails off towards the corner of the photos where I use maximum zoom and maximum aperture.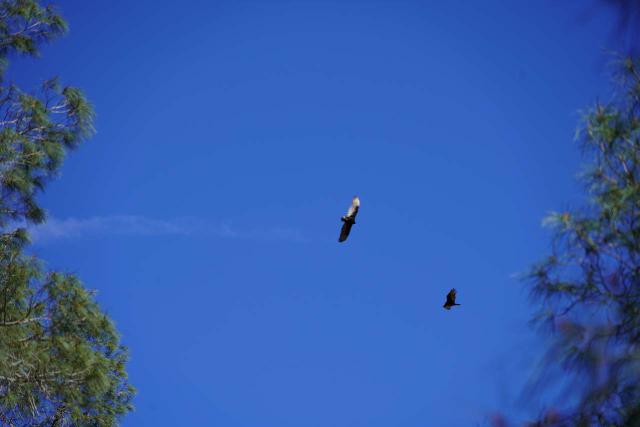 For example, in the photo above, while I was able to focus on a California condor high up in the sky, the trees at its edges were noticeably blurry.
That said, if such images were shot in the RAW format, some of these distortion effects (among other things) can be "corrected" or compensated using postprocessing software like Adobe Lightroom.
Final Thoughts / Conclusion
In conclusion, I've found the Sony FE24240 24-240mm f/3.5-6.3 OSS Zoom lens to be a very capable travel lens for use with my Sony Alpha 7 III mirrorless camera body.
This is largely because it's such a versatile lens capable of shooting wide angle landscapes as well as telephoto zoomed-in wildlife shots that I don't need to change lenses more than 90% of the I've been shooting with it.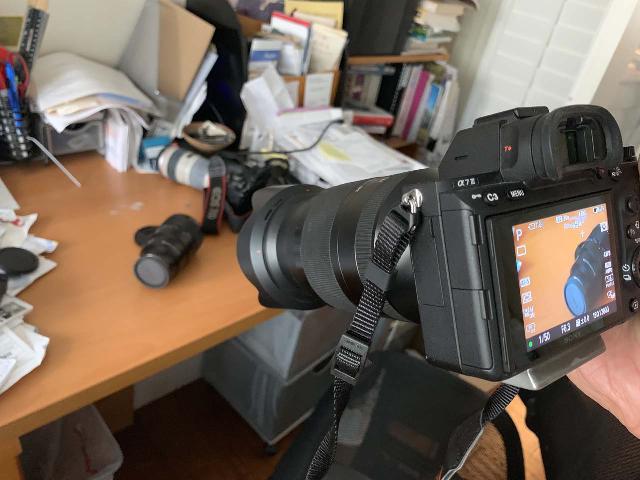 That said, it does have shortcomings since there's no such thing as a lens that can master all the wide range of situations that I've encountered in my travels.
Among those 10% of the time where I wish it could do more would be when I have to shoot close-up macro shots (e.g. flowers, insects, and food among others) or quick-action shots (e.g. sports or wildlife in action).
So is the Sony FE24240 lens the best travel lens on the market? That's debatable, but it's quite capable.
Nevertheless, I still hang onto my old Canon EOS 60D camera body, which I now dedicate that camera for shooting those 10% situations primarily for wildlife photography (pairing it with my 70-200mm L series lens or an even more powerful 100-400mm L series lens).
That way, if I can bring two cameras on a trip, I can let the Sony Alpha 7 III camera be paired with a better-performing but more limited zoom range lens like the Sony SEL24105 FE 24-105mm F4 G OSS the other 90% of the time.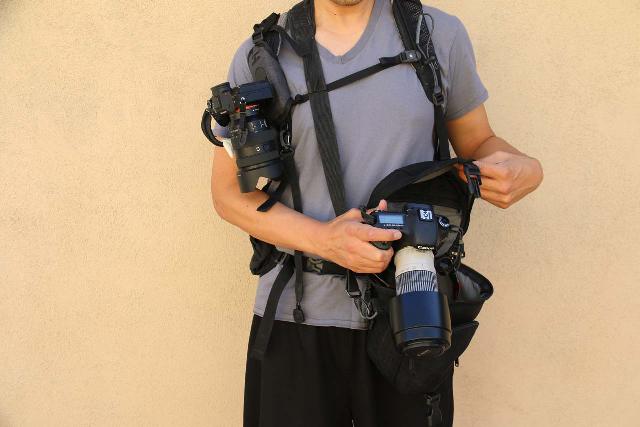 However, I realize that it can be too cumbersome to bring two cameras on a trip (let alone carrying them on a hike).
That's why I find it hard to turn down the convenience of keeping the camera body mated with the Sony SEL24240 FE 24-240mm F3.5-6.3 OSS lens the whole time on a trip.
Please note that this is not a sponsored post. However, there are affiliate links that help pay for this site. You can read more about these in our affiliate disclosure in the footer at the bottom of this post. If you have questions or comments, please use the comment box below.
Sony SEL24240 FE 24-240mm F3.5-6.3 OSS Lens
Pros
No Need To Change Lens For Most Situations
Image Stabilization
Dust- And Moisture-Resistant
Decent Image Quality Despite Its Versatility
Cons
High Minimum Shooting Distance To Autofocus
Slow Shooting
Can Suffer Image Quality Issues Requiring RAW Postprocessing
Visitor Comments:
Got something you'd like to share or say to keep the conversation going? Feel free to leave a comment below...
No users have replied to the content on this page