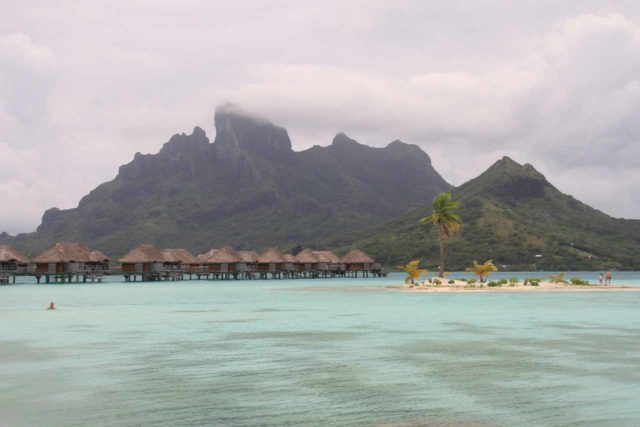 14-December 2012 to 23-December 2012:
The plane ride was supposed to be only 10 minutes to Moorea, but Julie and I started to notice that the plane kept turning in the same direction and it was well past 10 minutes from departure. We figured the flight was in a holding pattern until it was safe to land.
Our hunch was somewhat confirmed when the PA said that we had to abort the first attempt to descend into the airstrip in Moorea due to unfavorable landing conditions. After the second failed attempt at 2:30pm (in which there was some severe rocking in the plane resulting from the scary turbulence though Tahia seemed to enjoy the ride as indicated by her laughter), the plane started to head back to Papeete. However, even the flight back to Papeete was a non-trivial affair as it took longer than 10 minutes to do this leg as perhaps even landing there was not favorable as well!
At 2:50pm, we finally landed back at the Papeete Airport. The plane was being refueled since it wasted a lot of gas from the two failed landing attempts. We had to deplane and walk through the pouring rain back to the boarding area again, where we'd await further news on what should happen next…
[Show Trip Report As Single Page]