While I thought last month's trip was a last-minute trip, that was trumped by this particular trip where we made a similarly long road-trip, but this time we targeted the far northern coast of California.
Quite literally, we made bookings for this trip on the night before we started to drive up north, and we didn't leave until the early afternoon of that next day because our daughter had to finish her school before her Thanksgiving week break.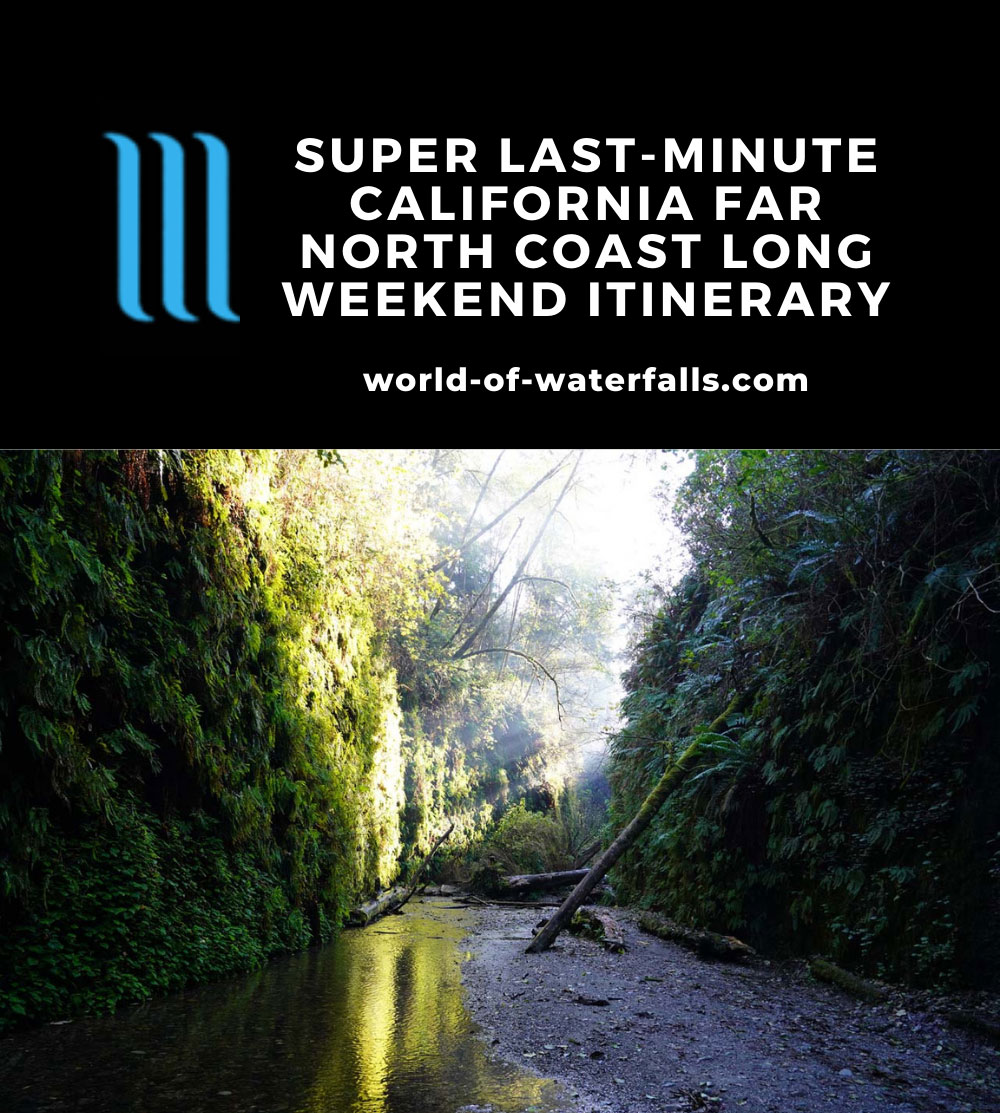 Furthermore, unlike last month's trip, my wife didn't have to struggle with the headaches she was getting from going to high elevations, especially in Colorado.
Nevertheless, we pretty much focused on the waterfalls and highlights from a corner of our home state that we had never done before though it was a bit late in the season as far as prime waterfalling season was concerned.
Here are some highlights and how we managed to pull a rabbit out of a hat, so to speak…
Trip Map
This map and its markings were produced by this app.
Trip Highlights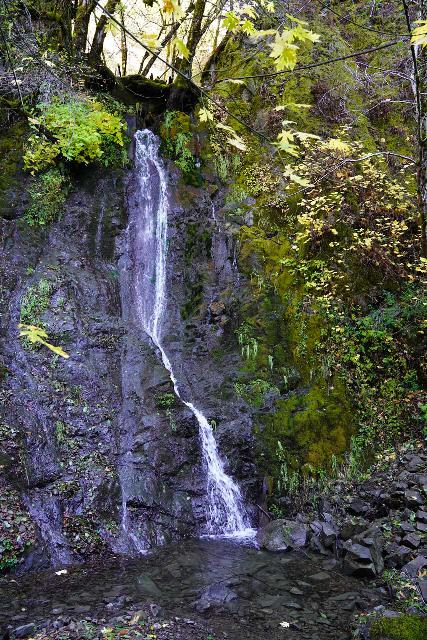 Dora Falls – after reading that this seasonal waterfall was likely not going to flow in Autumn, I went ahead and tried anyways, and was very surprised to see it flowing as well as it did. Plus, I had it all to myself despite it being so close to the US101 as well as a redwood grove.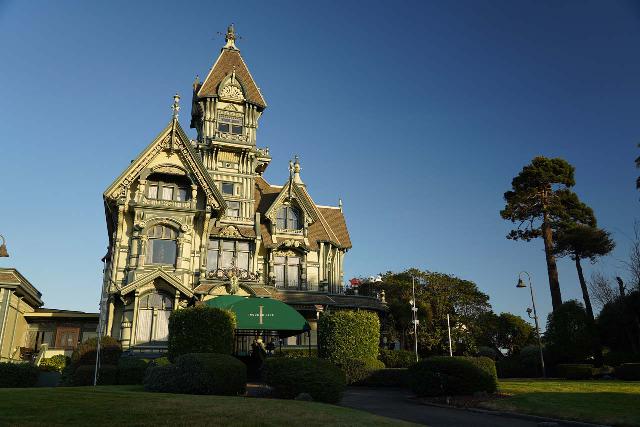 Carson Mansion and Carson House – after having a late lunch to break up the long drive while also buying time to check in to our next accommodation, we checked out these two Victorian era buildings, which seemed very out-of-place yet really stirred the imagination of what it must be like inside.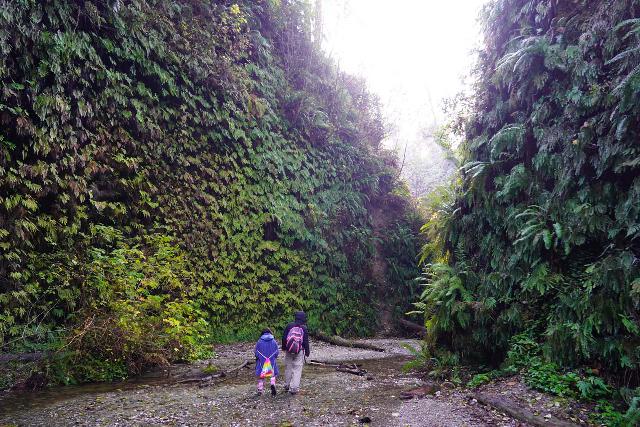 Fern Canyon – this out-of-the-way coastal attraction was quite the popular wet adventure, especially with all the unbridged stream crossings that we had to negotiate. But it was an experience unlike anything else we've done before.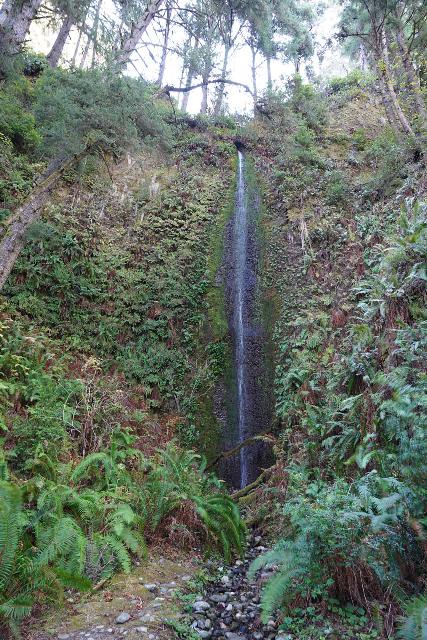 Gold Dust Falls – this was actually one of three coastal waterfalls along the Coastal Trail (or Davidson Trail) in the Prairie Creek Redwoods State Park. While most people went straight to Fern Canyon, I was only one of a handful of people that bothered to extend the hike to experience not only this waterfall but also a large herd of Roosevelt Elk!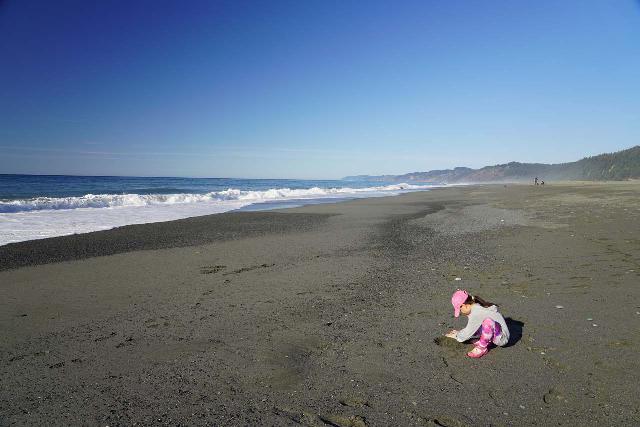 Gold Bluffs Beach – this pristine stretch of coastline in the Prairie Creek Redwoods State Park was both beautiful as well as easy to socially isolate. It was a fitting reward for the more lush hiking adventures that we did earlier in the day.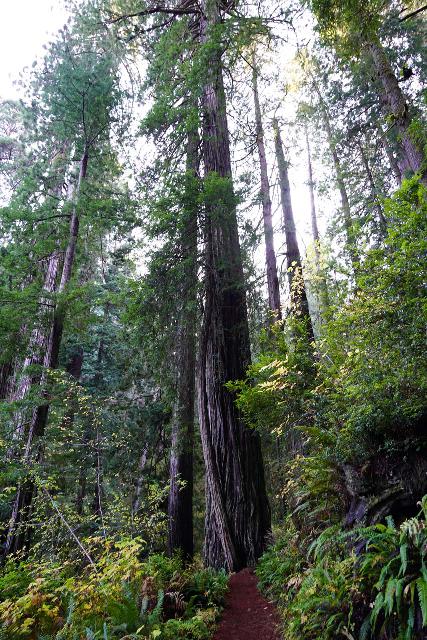 Trillium Falls – although I'm considering this a highlight, it was really the majestic redwood trees all along the hike that was the real star of the show as opposed to the tiny waterfall marking my turnaround point. Indeed, park rangers have considered this to be the best hike in the Redwoods National and State Parks.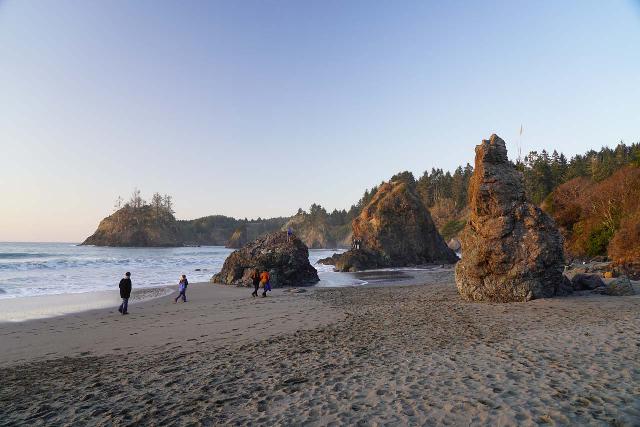 Trinidad Beach – we managed to catch the sunset just in time at this beautiful beach full of rock stacks, surfers, and Oregon Coast-like scenery to boot! There was also a historic lighthouse as well as hikes yielding Trinidad Bay views to boot!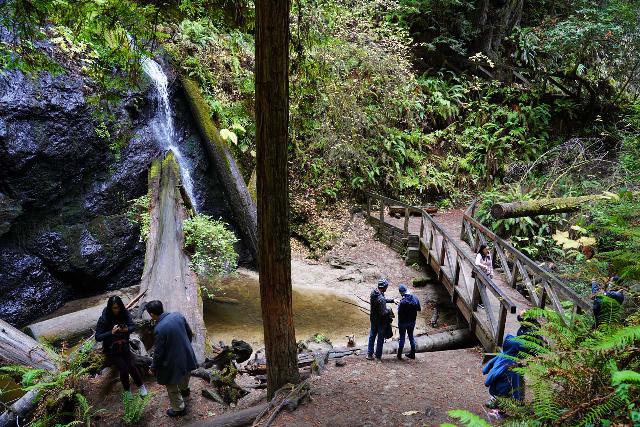 Russian Gulch Falls – although this was quite the popular attraction near Mendocino, it still was lush and full of redwoods, and the waterfall itself still had decent flow despite it being so late in the season.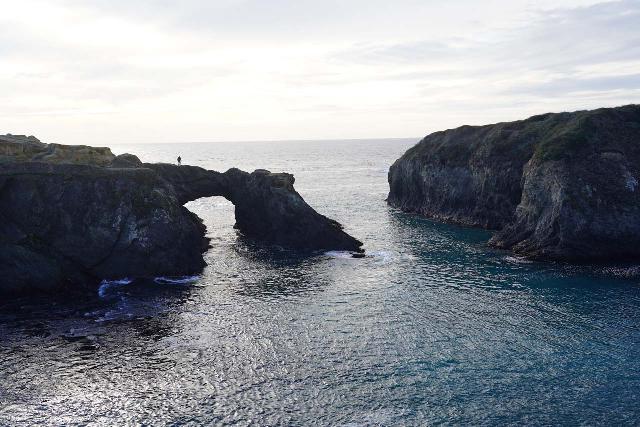 Mendocino Headlands – just a short drive (or even a moderate walk) from the charming town of Mendocino, we experienced the sculpted sea stacks, blowholes, and sea arches of this coastal headland. Maybe we can come back and experience even more of the scenery here if we stay here next time.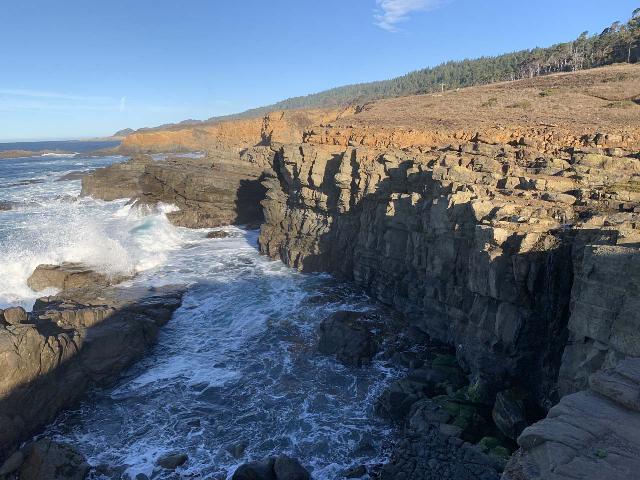 Phillips Gulch Waterfall – this seemingly obscure waterfall had beautiful Sonoma Coast scenery, and it was a nice roadside stop on our long drive home from Mendocino. Next time, we'll shoot to come here in the afternoon to get better lighting and maybe catch the sunset.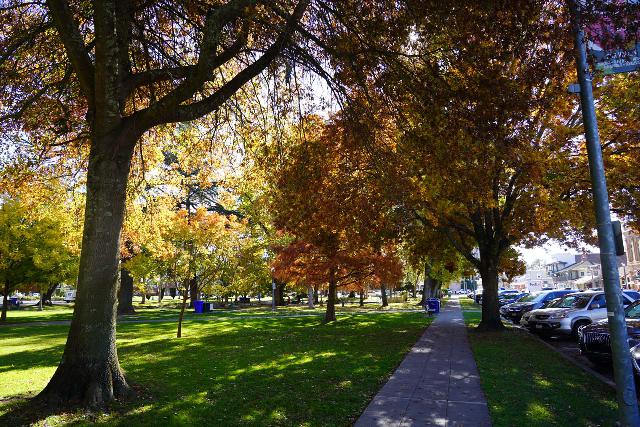 Downtown Sonoma – we made it a point to stop here and have a splurge lunch at the Girl and the Fig, which was a fitting way to celebrate Julie's belated birthday. It was also the last fine dining establishment that we went to before the whole COVID-19 pandemic really hit the fan. Nevertheless, the outdoor seating was adequately socially distanced, and the foodie experience was still top notch given the circumstances.
Trip Advice
Our trip to the far north coast of California was as last-minute as they come. So most of the lessons learned on this trip were primarily the result of what we learned when we did things last-minute as well as some serendipitous observations that we just happened to luck out on…
Inaccurate Rental Car Availabilities: We learned that rental car availability systems aren't accurate when we made a booking through Chase Sapphire Points literally 30 minutes before a local Enterprise Rent-a-car office closed for the day. It turned out that the full-sized SUV we asked for wasn't available due to a Ford recall, and we had to settle for a minivan (one of three vehicles available on their lot) that not only costed us about $100 extra out-of-pocket, but it didn't have the desired clearance that I knew we were likely going to need.
The lesson learned here is that rental car companies need more than a half-hour before closing in order to increase the odds of getting the vehicle we asked for, and that availability info through third parties tend to lag the actual availability on the rental car office's lot.
COVID-19 "Mobile Bubble" Protocol: Like with the Summer Road Trip, we took the same precautions as before. Thus, we carried a portable toilet in the car, used hand sanitizer where it makes sense, spent time sanitizing our accommodations upon check-in, used disposable gloves at the gas station pumps, etc. When we get home, we don't see anyone in person for at least 2 weeks.
Thus far, we haven't gotten sick (this is our third road trip in the last 6 months), and we haven't gotten anyone sick. So we'd like to think that this protocol is working, and ought to be the standard practice for all future road trips until something changes the pandemic situation to where we don't need these measures anymore.
Minivan Benefits: It turned out that the unexpected minivan rental was a bit too spacious for three people, but then we took advantage of the extra space for in-car picnics, which definitely served us during COVID-19. Granted, the food quality when eating out still doesn't match that of eating it fresh in the restaurant, but eating in the car is the best that can be done given the circumstances.
The extra space also served us well when we had to use the portable toilet bucket, where space was a bit of a premium when we had driven SUVs prior to this.
14 Hour Drive: We learned on this trip that the far north coast of California was about as long as our long drive to Aspen, Colorado. Even though I did all the driving, if I was struggling with fatigue (we did take breaks like one hike on the Sonoma Coast, one splurge lunch in Sonoma, and an quick In N Out stop in Kettleman City), then makes sense take turns driving.
That said, I found the lack of a need to commute to work (since I was telecommuting) helped to ensure that I got at least much better sleep than normal circumstances where I'd have to get up at 4:30am just for the commute to beat traffic or take mass transit.
Beating the Holiday Rush: We thought we were taking advantage of the holiday week when most people would otherwise be flying home for Thanksgiving, but this year, most people don't want to fly due to COVID-19 risks. So it turned out that the trails and the rental car rates skyrocketed on Thanksgiving week.
So by us doing a long-weekend trip, we lucked into beating that holiday rush and we were back in Los Angeles Monday night on the week when the holiday rush was in full-force!
Travel Itinerary
Day 1: Drive from Los Angeles to Santa Rosa
We basically did a marathon drive from Los Angeles to Arcata, but given our late start to the day, we needed to stopover in Santa Rosa. At least we used up our anniversary night with the Hyatt Rewards program, but since they've been devaluing this program, it was the last such night we were going to exercise.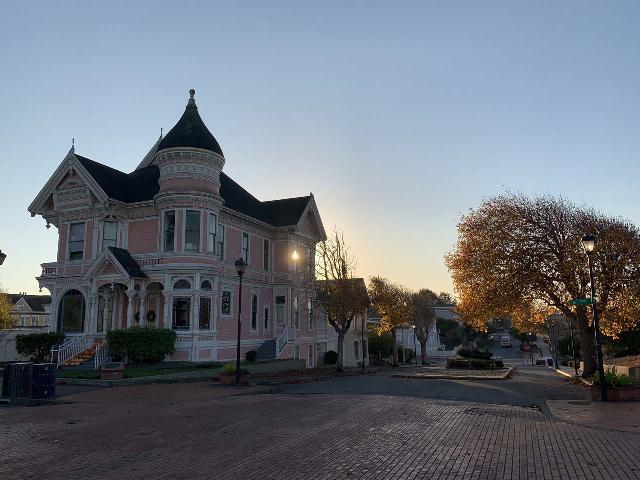 Day 2: Drive from Santa Rosa to Arcata
Overnight: Air B&B Residence (Arcata, California, USA)
We continued the long drive towards Eureka and Arcata with stops along the way. The stops included the Chamberlain Creek Waterfall, Dora Falls, and a late lunch stop with mansion gazing in Eureka.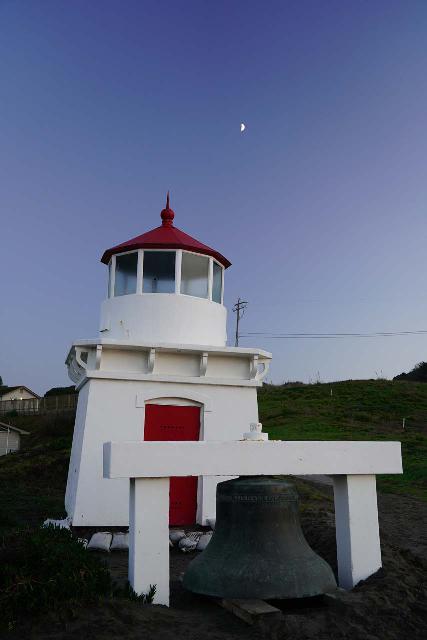 Day 3: Day Trip to Gold Bluffs Beach and the Prairie Creek Redwoods State Park
Overnight: Air B&B Residence (Arcata, California, USA)
This was pretty much an all-day outing to experience Fern Canyon, Gold Dust Falls, Gold Bluffs Beach, and Trillium Falls.
Then, we caught sunset at Trinidad Beach for one of the most atmospheric sunsets in recent memory thanks to the sun hanging low on the horizon this late in the year.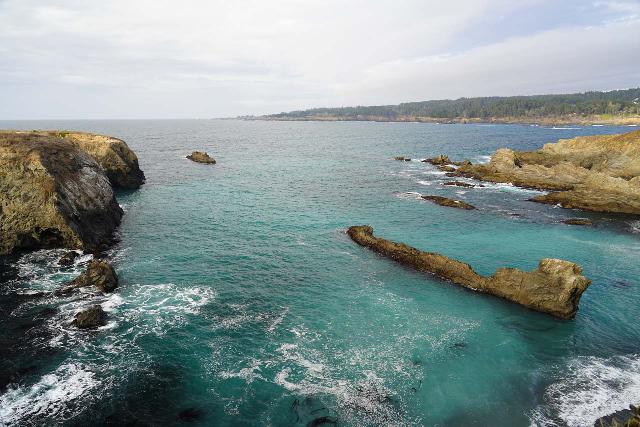 Day 4: Drive from Arcata to Little River
Overnight: Seafoam Lodge (Little River, California, USA)
On this day, we headed south along the Northern California Coast towards Mendocino with a stop-and-hike for the Russian Gulch Waterfall.
Then, we enjoyed a lunch in the charming town of Mendocino before checking out the Mendocino Headlands. Finally, we checked into our accommodation in Little River further to the south, where we unwound the day (though we technically could have fit in more sightseeing before it got dark).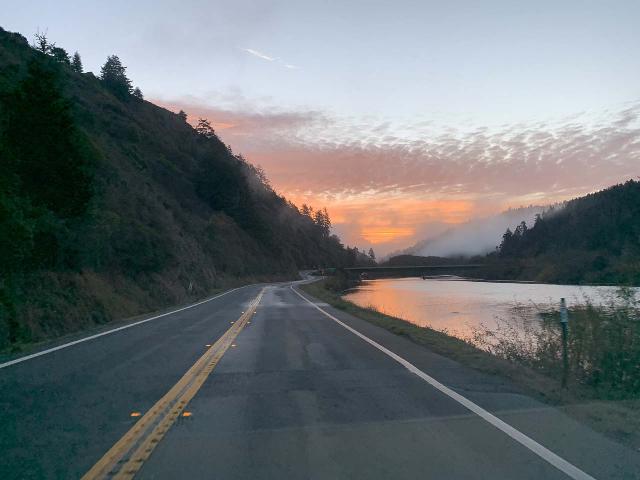 Day 5: Marathon Drive to Los Angeles
We got a pre-dawn start to the day knowing that we had a long drive home ahead of us. We made stops at the Phillips Gulch Waterfall and at the Girl & the Fig in downtown Sonoma.
Then we made the featureless drive back home on the I-5 with an In N Out stop in Kettleman City that we promised our daughter who had a craving for it.
Best Places We've Stayed At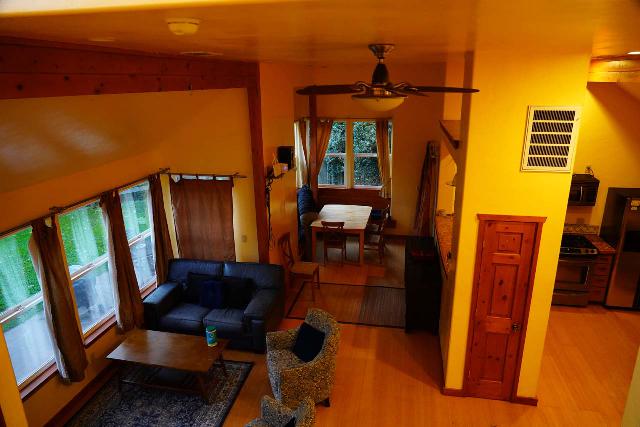 Air B&B Residence, Arcata – Although this was a short trip and there weren't that many accommodations to pick from to single out, clearly the best place that we stayed at on this trip was a spacious residence in Arcata through Air B&B.
That said, the fees (e.g. cleaning fees, taxes, etc.) with Air B&B really added up so the sticker price we saw on the website was misleading. Indeed, this place turned out to be about $350 per night when all was said and done. So it was certainly a splurge, but it was justified since it was for Julie's belated birthday.
I guess you do get what you pay for, and that was certainly the case here.
What to Bring
In addition to the equipment that we bring on all of our trips, we've also found the following items were especially useful for this particular trip.
Self-made Portable Toilet: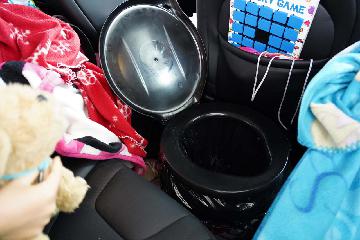 Extreme times call for extreme measures, and the COVID-19 pandemic made us want to avoid using public restrooms pretty much at all costs.
So the only way to get around this was to use the portable potty, which made us have to go discreetly in the car while also finding places to discard the gelled up waste to prevent the stench from spreading as well as to prevent any possible spillage with the excrement still inside.
It actually worked to our advantage on this trip, but I wasn't thrilled about adding to landfills (on top of disposable gloves for gas stations).
Waterproof Shoes or Boots: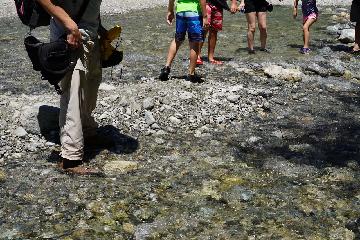 I generally always come prepared with my waterproof gore-tex boots whenever we go on hikes.
And in this case, Julie and Tahia really regretted not wearing at least rain boots for the Fern Canyon hike.
It ultimately got them wet and miserable when both of them fell in the water.
Trekking Poles: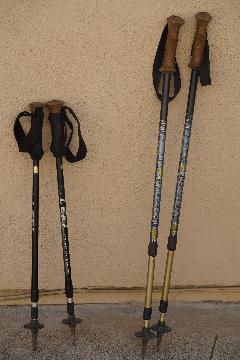 Even without the proper shoes for hiking in Fern Canyon, Julie and Tahia still could have gotten by with their footwear had we remembered to bring Trekking poles.
These things have kind of fallen out of favor with us over the years because they can be a nuisance to carry around.
However, this trip reminded us that we could have avoided mishaps had we come prepared, and this was one such item that would have allowed us to at least maintain our balance on those unbridged stream crossings in Fern Canyon.
Related Trip Reports
Waterfalls included in this itinerary
Visitor Comments:
Got something you'd like to share or say to keep the conversation going? Feel free to leave a comment below...
No users have replied to the content on this page