It seemed like uncertainty around travel planning seemed to be the norm when it came to the COVID-19 pandemic. For this was the third last-minute trip we booked in the past 3-4 months.
Just like with our November 2020 trip to the far north coast of California, this trip back to the familiar Carmel and Big Sur was booked literally on the night before we started to drive up north.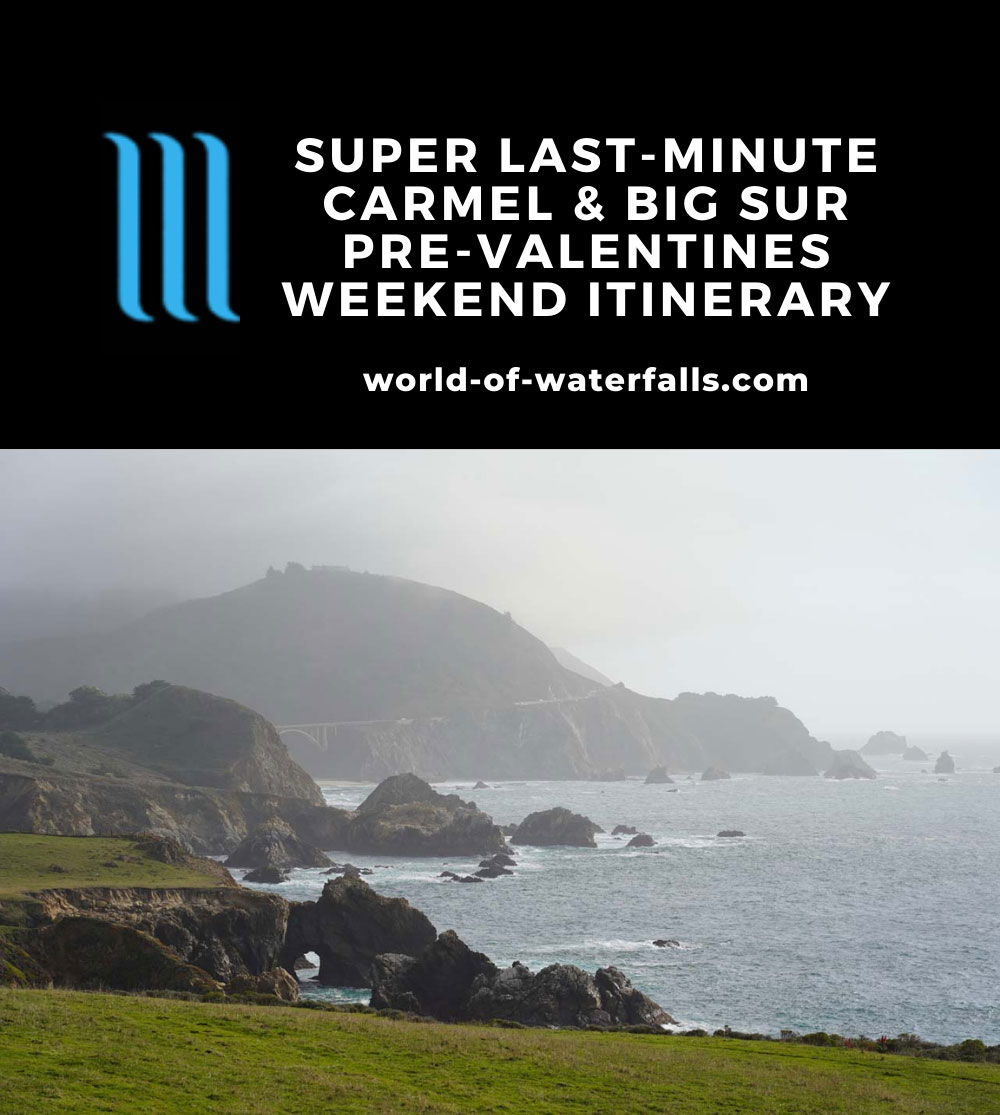 This trip was an attempt at timing an otherwise disappointing dud of a storm that was rumored to provide the whole season's worth of rain in a week's time, but it did nothing more than last an entire day (maybe a little longer in Northern California where some places got 4″ to 6″).
While one storm isn't going to undo a low rainfall year (which this Winter is shaping up to become), we still visited new waterfalls while savoring new experiences even though it seems like we've been to the Big Sur Coast many times.
So here are some highlights from this extended weekend itinerary…
Trip Map
This map and its markings were produced by this app.
Trip Highlights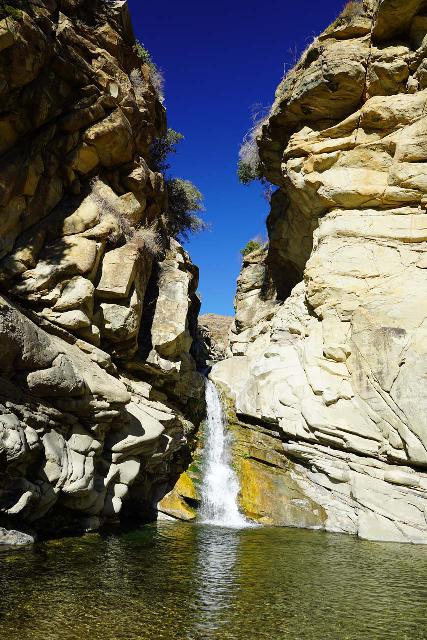 Santa Paula Canyon Falls – perhaps better known as the Santa Paula Punch Bowls, I finally got a chance to visit this series of waterfalls and swimming holes solo while Julie was busy making bookings and supervising our daughter with her distance learning.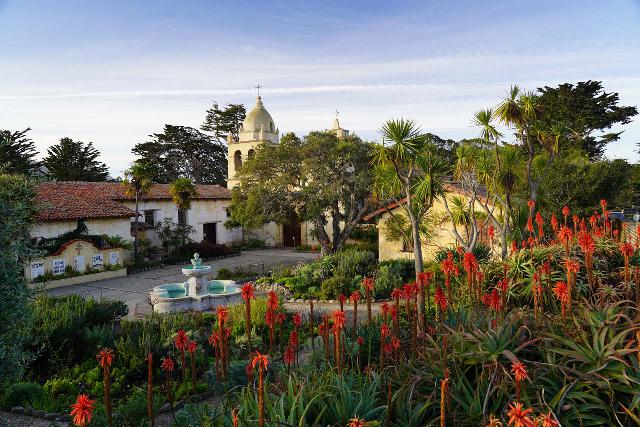 Carmel-by-the-Sea – although we've been visiting the Big Sur Coast and Monterey several times, I think this was the first trip where we actually spent more time in this charming town. While social distancing was challenging when we showed up Saturday, it emptied up considerably on Super Bowl Sunday.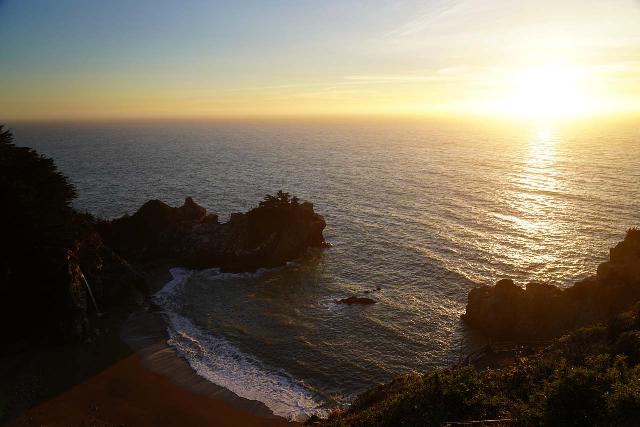 Sunset at McWay Falls – even though Hwy 1 was closed due to a major landslide at Rat Creek, it didn't affect our ability to access this old-time favorite, where the perfect weather made for a magical sunset.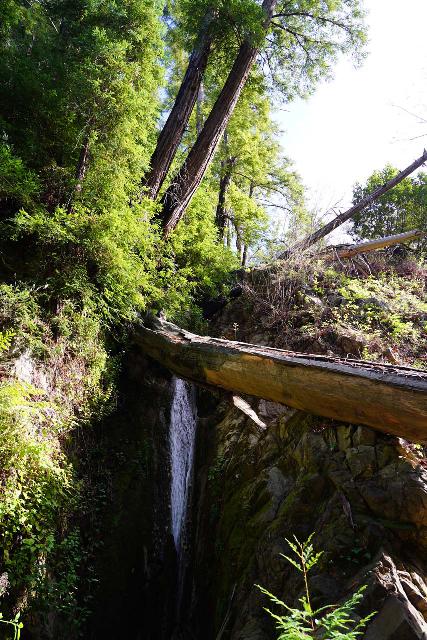 Andrew Molera Falls – this was actually a much more difficult bushwhack than I had anticipated, but after having failed at trying to find it back in April 2019, I was glad that I finally found it on this trip.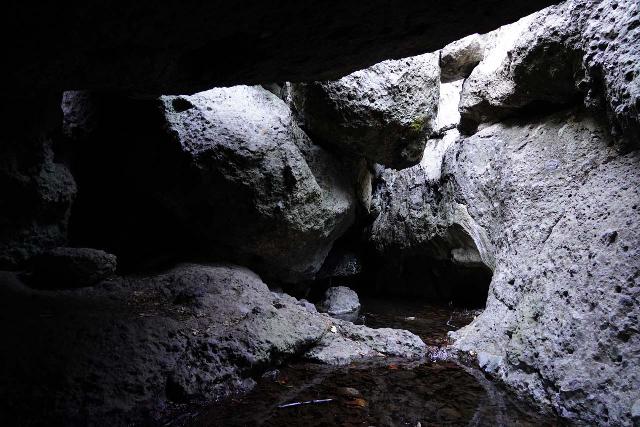 The Circle X Ranch Grotto – I actually had to come back to the Circle X Ranch in order to find the hidden Grotto that I had somehow missed out on when we had visited this place a week earlier. And with this successful find, it made for a fine way to reconnect with Nature one last time before facing the hectic LA rush hour traffic on the way home.
Trip Advice
Our trip to the far north coast of California was as last-minute as they come. So most of the lessons learned on this trip were primarily the result of what we learned when we did things last-minute as well as some serendipitous observations that we just happened to luck out on…
Inaccurate Rental Car Availabilities: Julie actually had to deal with this again as the Enterprise Rent-a-car's online listing was inaccurate.
However, she knew better this time around and called before showing up, where she then learned that her desired car was already rented out. So she ended up finding an alternate vehicle from an Avis Rent-a-car. Again, this is what happens when you book at the last minute.
COVID-19 "Mobile Bubble" Protocol: Like with the Summer and pair of Autumn Road Trips, we took the same precautions as before concerning safety. Thus, we carried a portable toilet in the car, used hand sanitizer where it makes sense, spent time sanitizing our accommodations upon check-in, used disposable gloves at the gas station pumps, etc.
Super Bowl Sunday: This trip was actually born out of the fact that all bookings for Valentines Day Weekend were unavailable. So we celebrated it a week early, and that just so happened to land on Super Bowl Weekend. And this worked to our benefit when we had our romantic dinner at L'Escargot in Carmel-by-the-Sea on Sunday night, which was very nice and quiet while we had no problems maintaining social distance.
Travel Itinerary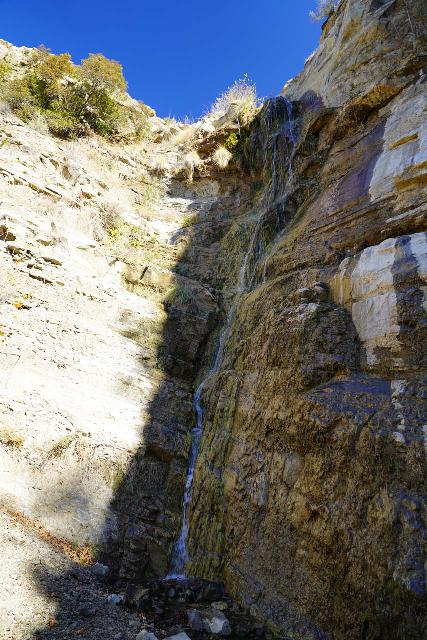 Because I had Friday off, but our daughter didn't, we actually staggered our pre-Valentines weekend trip for driving up on Saturday instead of today. Thus, I seized this opportunity to do a longer and more adventurous hike solo.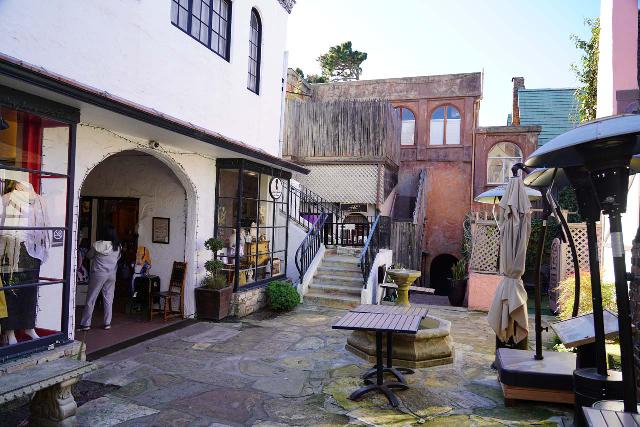 This day was devoted to the long drive up towards Carmel. Then, after having lunch in Carmel-by-the-Sea and checking in at the Carmel Highlands, we then enjoyed the sunset at McWay Falls.
Day 3: Day Trip in Carmel Valley and the Big Sur Coast
This day started off with a hike to Garland Ranch Falls, which was dry. But we did get to enjoy some rapids on the Carmel River as well as easy strolling in the Garland Ranch Regional Park. Then, we had a nice lunch in Carmel-by-the-Sea before completing the day scrambling to Andrew Molera Falls.
The day ended with a nice romantic dinner at L'Escargot in Carmel-by-the-Sea.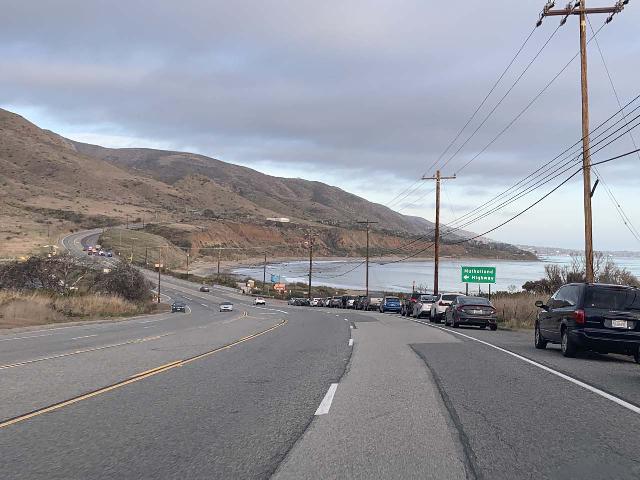 Day 4: Drive from Carmel to Los Angeles
This was a long driving day back home, where we took the 101 en route to Santa Barbara (where we had an indulgent lunch at Lilac Patisserie) before returning to the Circle X Ranch Grotto.
Then, we finally picked up our daughter while getting Versailles to go before arriving late home well into the night.
Best Places We've Stayed At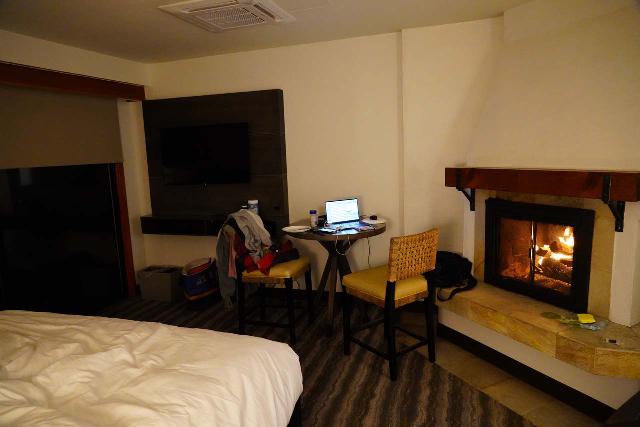 Hyatt Carmel Highlands – Even though this was the only place we stayed at on this trip, it was pretty much all about the ocean views as it was perched high above the Hwy 1 a few minutes drive south of Carmel-by-the-Sea.
While the parking was tight and the room wasn't self-catering, it was adequate for our needs. Plus, we got to enjoy the fireplace, which supplied firewood so we could enjoy the romantic ambience.
For that reason alone, I definitely recommend this place for that simple weekend getaway.
What to Bring
In addition to the equipment that we bring on all of our trips, we've also found the following items were especially useful for this particular trip.
Self-made Portable Toilet: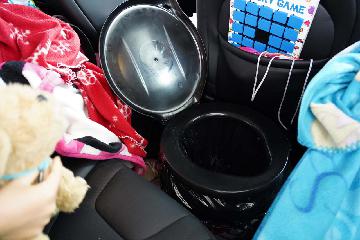 Extreme times call for extreme measures, and the COVID-19 pandemic made us want to avoid using public restrooms pretty much at all costs.
So the only way to get around this was to use the portable potty, which made us have to go discreetly in the car while also finding places to discard the gelled up waste to prevent the stench from spreading as well as to prevent any possible spillage with the excrement still inside.
It actually worked to our advantage on this trip, but I wasn't thrilled about adding to landfills (on top of disposable gloves for gas stations).
Rugged Hiking Boots: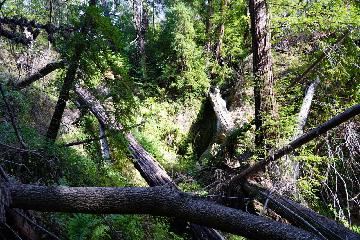 I generally always come prepared with my waterproof gore-tex boots, but in this particular instance, I really needed it because of the rough bushwhack that I went on in pursuit of the Andrew Molera Falls.
Related Trip Reports
Waterfalls included in this itinerary
Visitor Comments:
Got something you'd like to share or say to keep the conversation going? Feel free to leave a comment below...
No users have replied to the content on this page