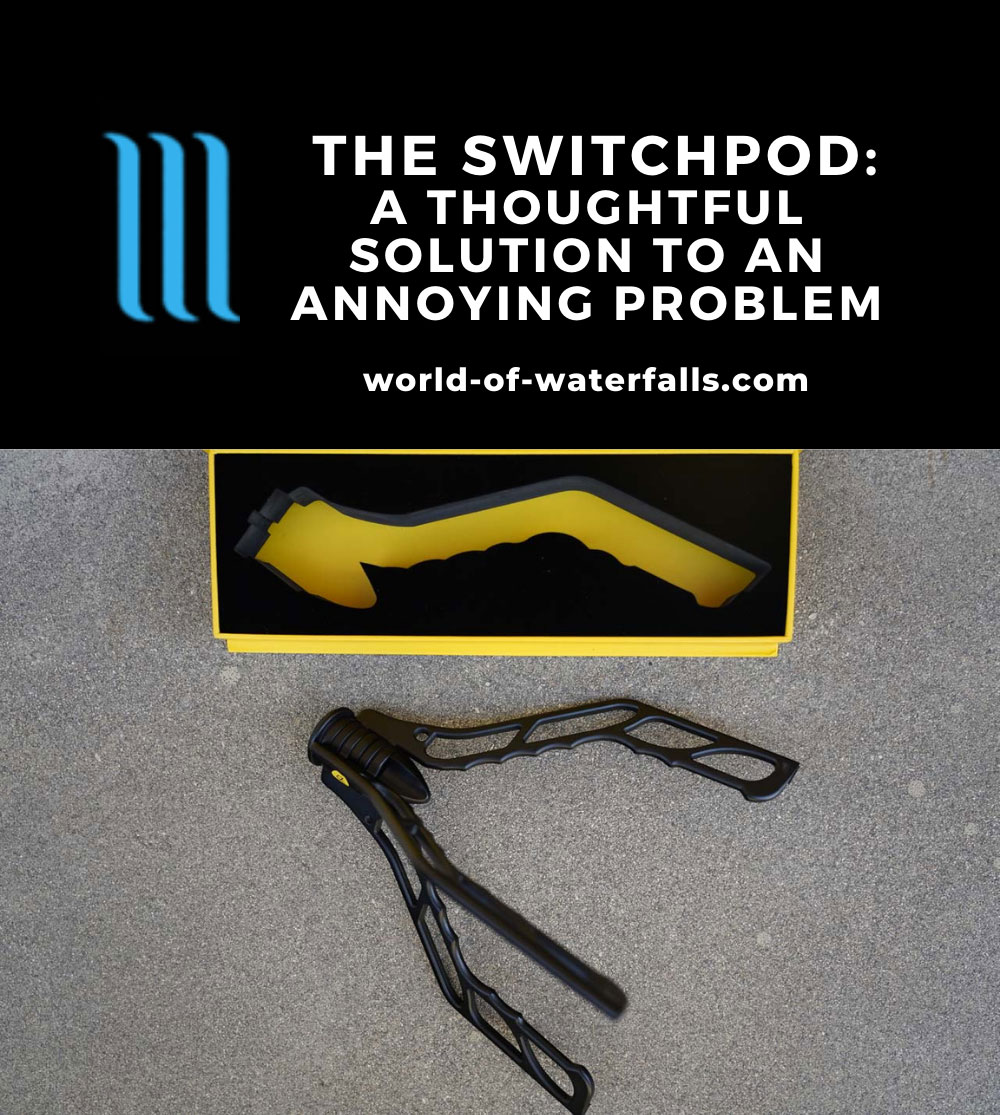 I recently bought a SwitchPod tripod, which was my latest attempt at trying to find a solution for taking the best photos that I can without turning the setup process into an ordeal. And in this Switchpod tripod review, I detail my experiences and thoughts about whether it did the job of overcoming the pain points of using my standard tripod.
You see, taking good pictures while staying in the moment of experiencing beautiful places in the world was something that I had struggled with since around 2006 when I finally committed to taking pictures with a DSLR camera.
An instrumental part of that challenge was to keep the camera steady while taking such pictures, and that required the use of a tripod.
For years, I've used a Giottos GB 1140 Tripod that had gone with me on both our road trips and on our international travels largely because it fit into my carry-on luggage.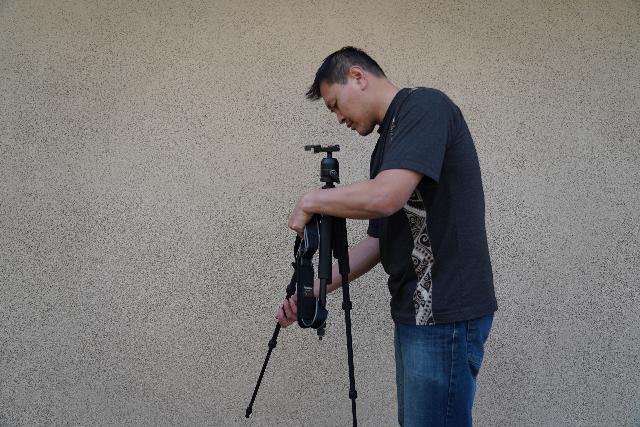 Unfortunately, setting it up (and taking it down) proved to be time consuming, and taking it everywhere proved to be burdensome due to its bulk and weight. Moreover, I've found that it was also fragile.
As I looked for a better replacement tripod, I kept encountering sticker shock (i.e. they're very expensive; especially the lightweight carbon-fiber tripods).
Indeed, I've developed a love-hate relationship with my tripod. In fact, I've found that even when I bring it on our trips, I struggled with justifying its use as I learned to treasure my experiences more so than the act of taking photos itself.
I frequently asked myself: was the benefit of taking better pictures really worth putting up with the inconvenience of bringing along a tripod and potentially wasting precious time to use it?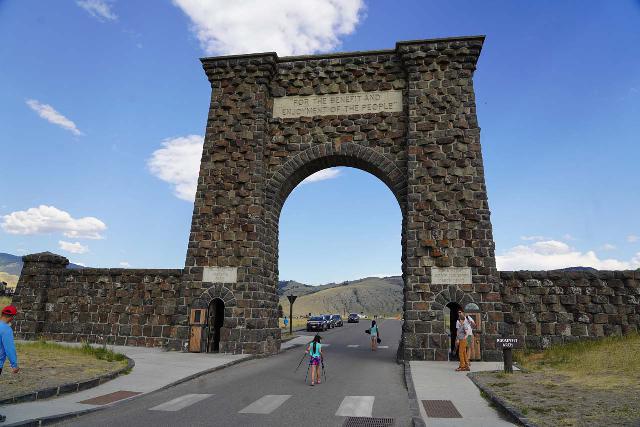 So I considered alternatives, and when a friend let me try out his GorillaPod on a backpacking trip, I thought that it had potential.
That said, while I appreciated its versatility, it still felt like a major downgrade from what I could accomplish with my tripod, especially given its challenges with setup time. Thus, I wasn't sold on adopting it as a replacement for my tripod.
There had to be a better way… and when I learned about the SwitchPod tripod while attending a training course, that was the moment I realized that this could very well be the tripod replacement that I was looking for…
What Is The SwitchPod Tripod and How Does It Work?
The SwitchPod is a compact "minimal" tripod that also converts to a kind of selfie-stick with ridges for enhancing grip for taking a video or photo of ourselves.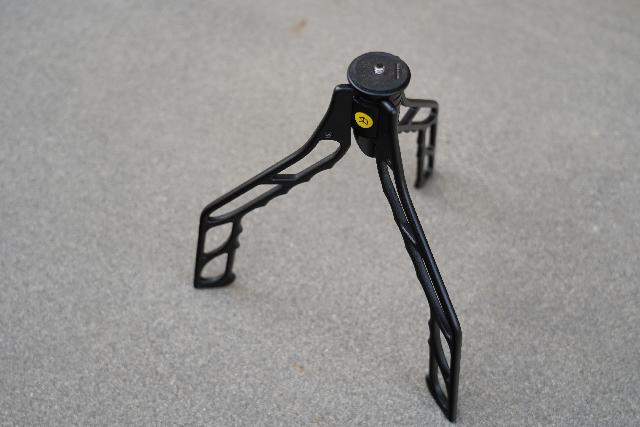 A key feature of this product is that I can convert from tripod to handheld video mount or selfie-stick (for lack of a better term) and back in just a second or two.
It has the ability to mate with my hefty semi-professional cameras (whether it's my Canon DSLR or Sony Mirrorless), but more importantly, it's meant to engage with most video recording devices.
There is a thoughtfully-designed large knob that I can turn or twist at the bottom of the mounting component, which makes it easier to tighten my camera or accessory without having to keep turning said camera or accessory to engage.
Speaking of accessories, in addition to the SwitchPod itself, attachments can be purchased to enhance its capabilities.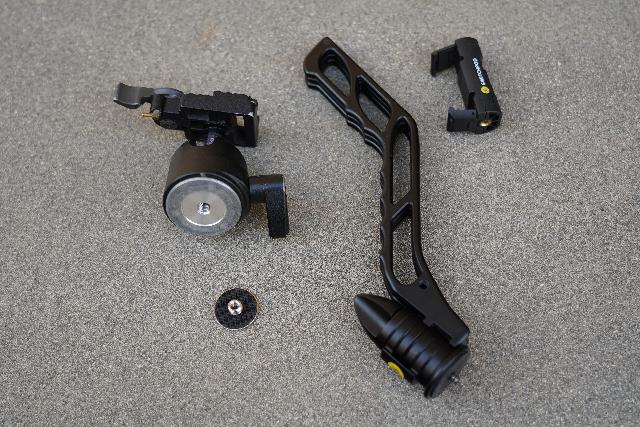 For example, I paid an additional $10 for a phone adapter, which let me use my iPhone with the SwitchPod.
SwitchPod also had a ball head accessory for $35 for greater flexibility in shooting angles when mounting a recording device. However, I already own my own ball head (i.e. a Bogen-Manfrotto 486 RC2) with quick-release (QR) plate and I wanted to use that instead.
In order to make that work, I bought a $6 CAMVATE screw adapter (though any one will do) that allowed the SwitchPod's 1/4″ 20 threads/in. male screw to mate with my 3/8″ 16 threads/in. female interface on my Manfrotto 486 RC2 ball-head.
Furthermore, the SwitchPod has an additional 1/4″-20 threads per inch hole on two of the three legs to allow for attaching other accesories like a microphone.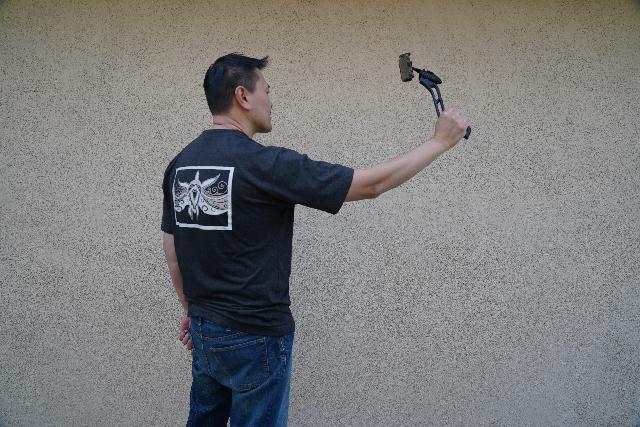 Once the desired recording device is mounted on the SwitchPod, I can use it like a tripod for both photography and videography.
However, I can also collapse the SwitchPod into a single-leg while turning the recording device back to me so I can record videos of myself and then edit the footage before publishing.
Finally, in the "selfie" configuration, I can also turn on the timer to take selfies on the phone as well as on the full-sized camera (though it's probably better used as a normal tripod if using the latter for this purpose).
Why Use The SwitchPod Tripod?
The key reasons why I opened my mind to getting a Switchpod in the first place were two things.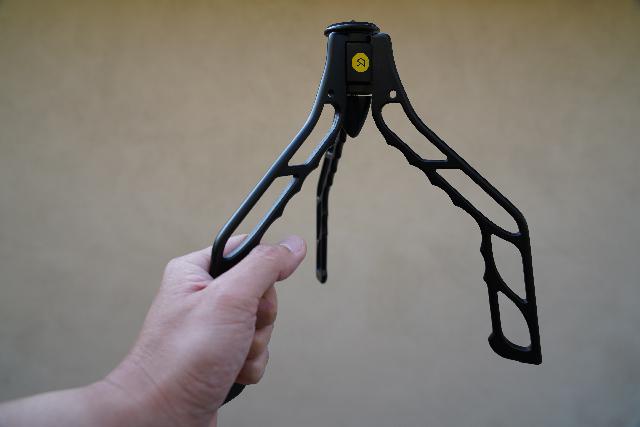 Very quick and intuitive setup (like on the order of less than 10 seconds)
Very easy to carry around without being a burden while still doing its job
These were my primary pain points that annoyed or frustrated me when I used my tripod, but they also prevented me from adopting the GorillaPod as an alternative.
Who Is The SwitchPod Tripod For?
The SwitchPod is primarily designed for video bloggers (i.e. vloggers).
After all, it was invented by a couple of guys who attended a videography conference and identified a pain point that just about every attendee there had in their camera and tripod setups.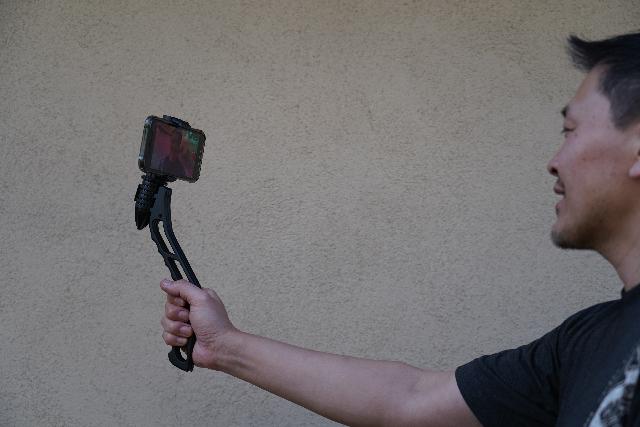 That said, I recognized that it also solved my particular needs as an active travel photographer.
In fact, with the awkward selfie shots that our family would take on our trips, I also learned that this tool is great for the casual selfie-taker.
Things To Be Aware Of About The SwitchPod Tripod
Given the amount of thoughtfulness that went into the SwitchPod, I feel like griping about specific things during its use was really more of an exercise in nitpicking about personal preferences.
Nevertheless, here are the things that I wasn't so thrilled about during the course of its use.
First, there's still a little bit of setup time when I have to mount different devices.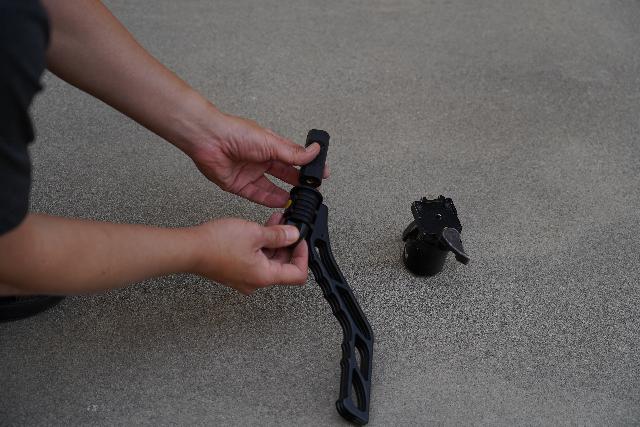 For example, if I wanted to mount my iPhone instead of my ball head mount for my camera, I'd have to take the time to unscrew my ball head, properly stowe it, and then screw on the phone adapter.
I'm sure for cost and durability reasons, you can't have a tripod that can do it all in this respect.
However, if you have the budget for it, I suppose you could buy a second SwitchPod such that one always has the ball head attached while the other one always has the phone adapter attached.
Carrying around two SwitchPods still doesn't become too much of a burden though I'd imagine it's painful to lose one of them since they cost about $100 on just the tripod alone.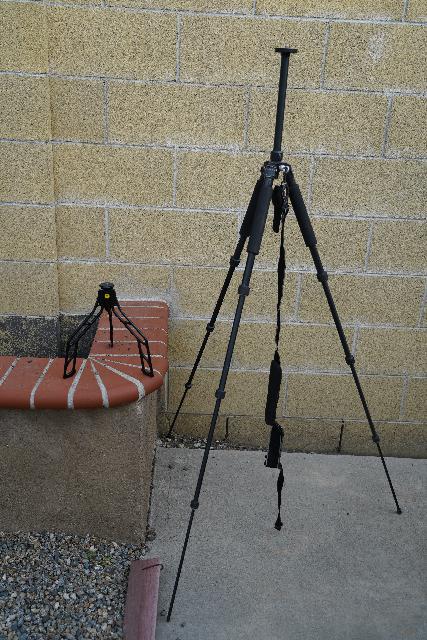 Second, at the expense of weight, I would personally prefer a SwitchPod taller than 9.75 inches so there would be fewer situations where using it would force me to tilt the camera upwards in order to use it in most situations.
Currently, I would have to find a suitable table, rock, branch, or other higher available thing to rest the SwitchPod upon to allow the camera to tilt less or even tilt downwards. So in that sense, the SwitchPod is limiting compared to a regular tripod given such a huge height disparity.
I recognize that this was a conscious decision by the inventors to make vlogging as painless as possible. Heck, even my Sony Mirrorless camera mounted on the current SwitchPod was already quite tiring on my arm so I can imagine how much worse it would be with a longer SwitchPod.
Indeed, this could very well be an instance where I adapted its original purpose for my particular needs in travel or hiking photography.
Final Thoughts / Conclusion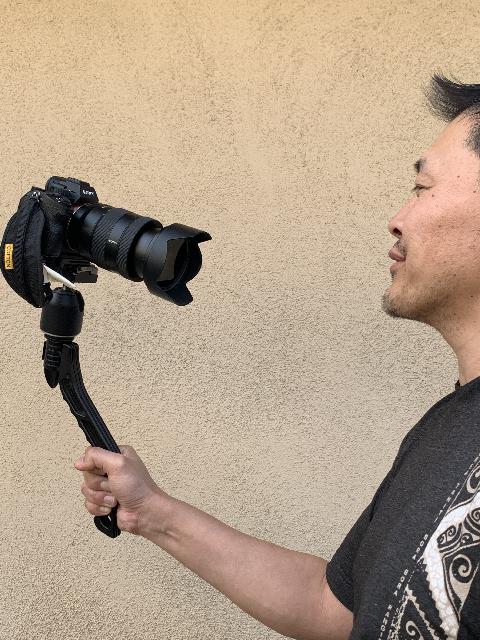 In conclusion, I've found the SwitchPod to be a clever, well thought-out tripod/selfie-stick that's quick, versatile, and portable.
As an engineer myself, I appreciated the process it took to go from an idea to solve a particular problem to realizing that idea after over a year of risk and patience to see it come to life.
The SwitchPod may very well be the thing that compels me to abandon the traditional tripod that I've been using since 2006.
In fact, it has actually opened my mind to finally act on giving vlogging a try.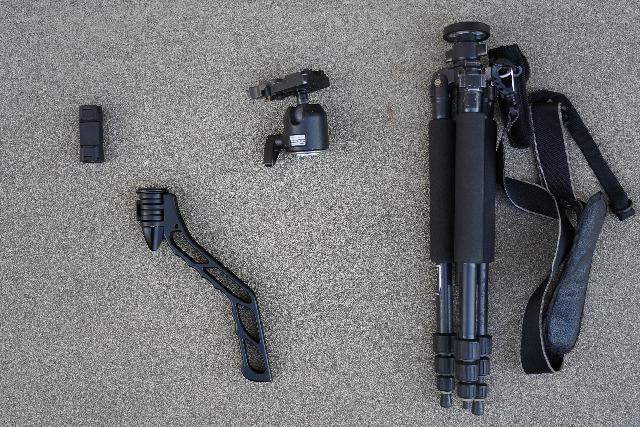 Nevertheless, as a compact travel tripod (my primary purpose to consider using the SwitchPod), it more than did the job to overcome my pain points of using my trusty old tripod.
And I'd highly recommend giving it a try to see if it suits your particular photography and videography needs.
Please note that this is not a sponsored post. However, there are affiliate links that help pay for this site. You can read more about these in our affiliate disclosure in the footer at the bottom of this post. If you have questions or comments, please use the comment box below.
Durability & Camera Safety
8.5/10
Pros
Compact/Portable
Versatile
Quick to set up and convert
Sturdy
Thoughtful design
Cons
Much smaller than typical tripod
Slow to switch between phone and non-phone camera or recorder
Designed for vlogging but not photography
Not cheap; accessories necessary
Visitor Comments:
Got something you'd like to share or say to keep the conversation going? Feel free to leave a comment below...
No users have replied to the content on this page