This month-long itinerary was our initiation to the United Kingdom, which was pretty much like visiting three countries (England, Scotland, and Wales) in a single trip.
Unlike our previous European vacations to this point, we brought our daughter this time.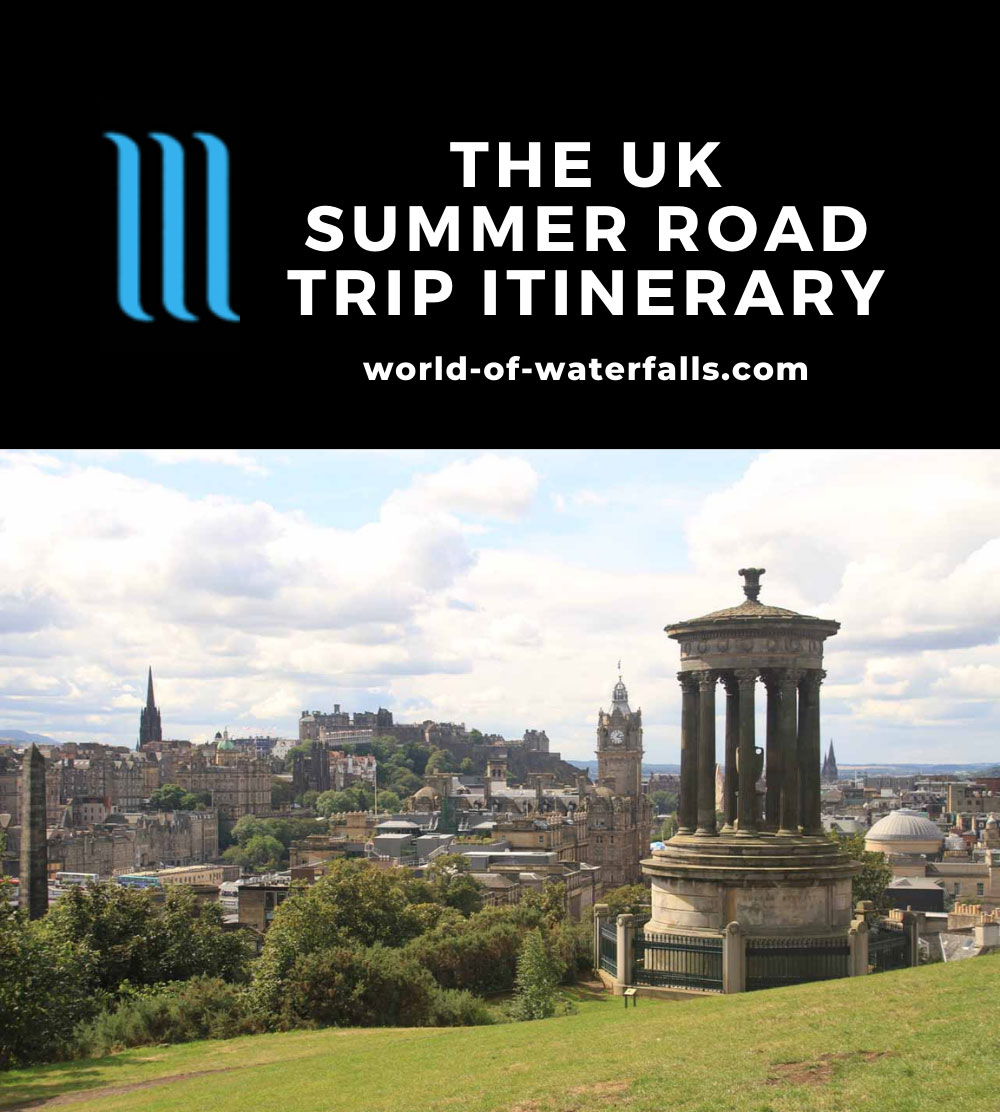 In any case, this was a self-driving trip that began and ended in Bath. The only time we didn't drive was when we spent the last few days in London at the end of the trip.
Given the infamously wet weather that the UK is known for, we spotted numerous waterfalls. However, on the flip side, sometimes too much bad weather was a bad thing as we also faced some bad weather closures as well as some degree of dangerous fell walking conditions.
Taking the good with the bad, here's a summary of the logistics and highlights from this trip…
Trip Highlights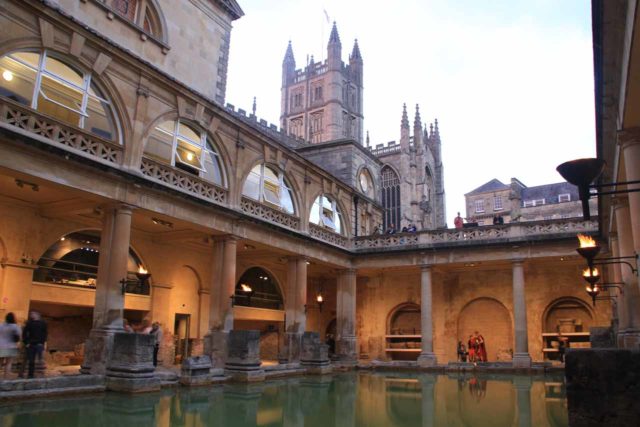 Bath – while the namesake Roman Bath Spa were the main draw to the English city of Bath, we found that there was plenty of other worthwhile things to check out like the Bath Abbey, Pulteney Bridge, Parade Gardens, and the Royal Crescent.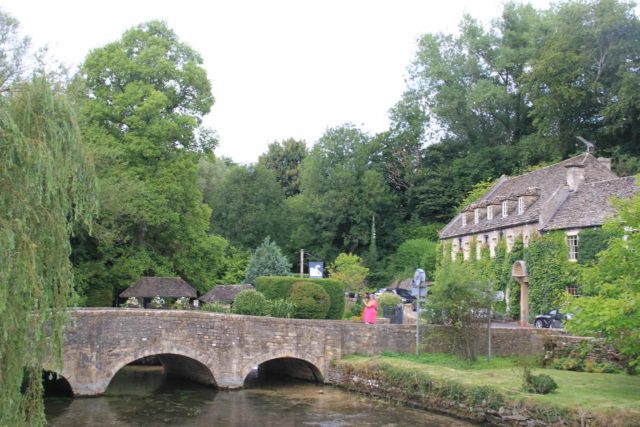 The Cotswolds – the scenery here in this extensive region of rolling hills, fairy-tale estates (from the boom of the Cotswolds wool industry), and lazy streams harken back to a simpler time that contrast the bustle of city life. We managed to experience the cute homes of Bibury as well as the old market throughfare of Chipping Campden. Indeed, we can easily see why Londeners love to vacation here.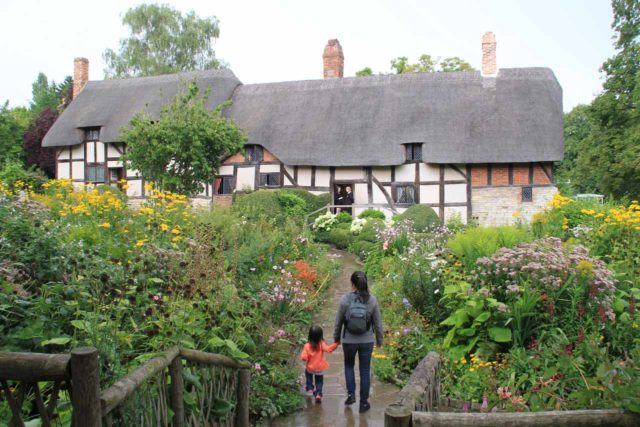 Shakespeare Sites – Towards the more northern end of the Cotswolds, we made brief stops of a couple of Shakespearean sites like the Anne Hathaway Cottage (shown in the photo) as well as Shakespeare's birthplace and old stomping grounds at Stratford upon Avon.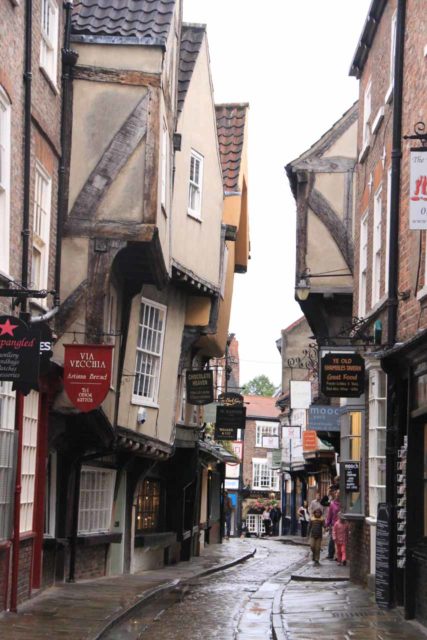 York – We tend to think of this as the "O.G." York (as opposed to New York in the States), and indeed there was lots of historical things to behold here. We got to go up the York Minster, walk the city walls, enjoy an afternoon cuppa in a quaint tea house, check out the views from Clifford's Tower, and slowly walk through the well-touristed Shambles. The Shambles was one of England's oldest streets dating back to the 14th century when it was lined with butcheries. These days, you've got houses almost falling towards each other over the street as there are some original homes still built of the original half-timbered style.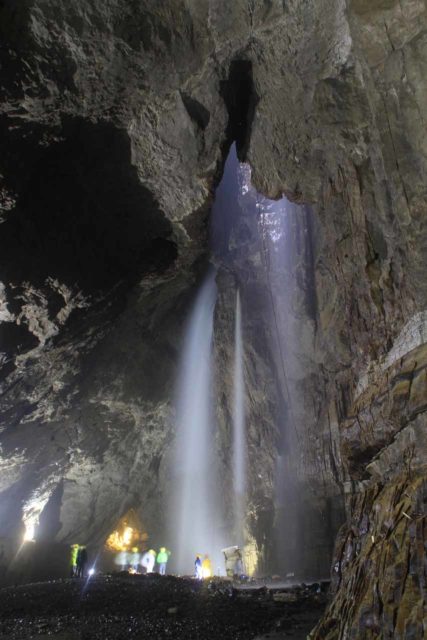 Gaping Gill – This subterranean waterfall was one of the more unique ones I had ever visited. However, I certainly had to both time and earn my visit with a long hike then waiting to wench into the cave by a setup from a caving club that ran it for the week I happened to be here. Indeed, this was one waterfall where the will to see it was every bit as important to make it happen.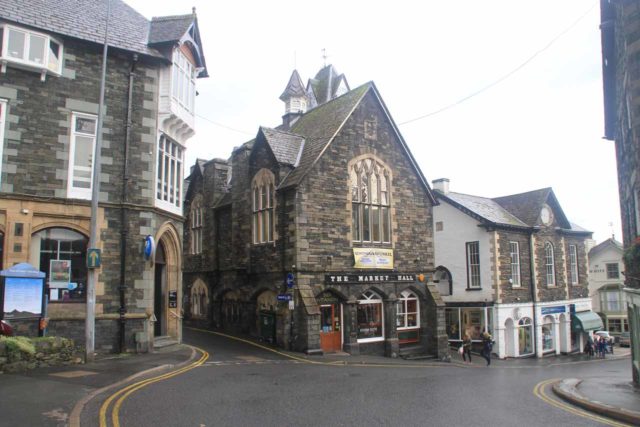 Ambleside and Stock Ghyll Force – this quaint Lakes District Town also had a waterfalling excuse to go with it in Stock Ghyll Force. Despite the rainy weather, we spent a pleasant post waterfall hike evening having Yorkshire Pudding and Sticky Date Pudding dessert amongst other goodies at one of the cozy restaurants in the town's alleyways. It was kind of the blend of Lakes District touring that seemed to hit all the marks in terms of what one looks for in this part of Northwest England.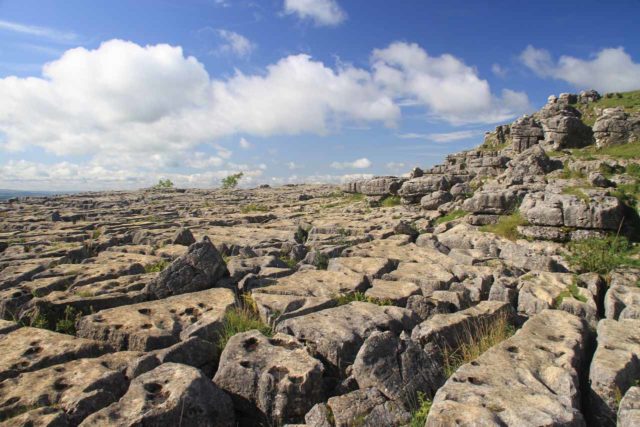 Gordale Scar, Janet's Foss, and Malham Cove – this part of the Yorkshire Dales seemed to be less busier than the Lakes District sights further to the west. And we certainly had to earn it with a bit of a drive on very narrow fell roads between walled pastures. But once we explored the eccentric formations and cliffs within this part of the dales (which included two waterfalls), it possessed the kind of scenery we didn't find amongst the rolling hills and valleys elsewhere in the Dales. And that made this experience all the more memorable.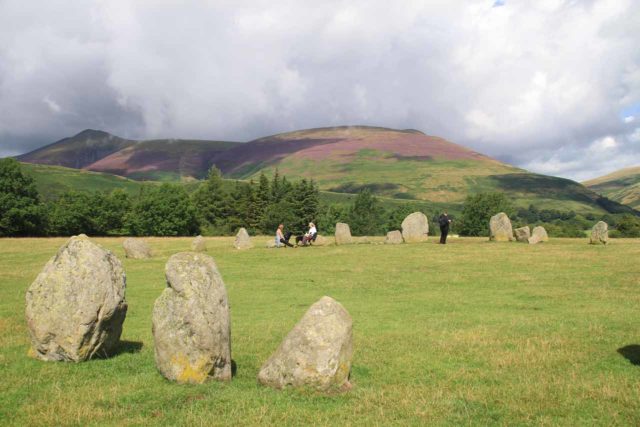 Castlerigg Stone Circle and Keswick – Although we were lured here both a pair of waterfalls that weren't too far away in Aira Force and Taylor Gill Force, we were quite intrigued by the Castlerigg Stone Circle (possibly a precursor to Stonehenge and one of many other stone circles in the Lakes District) as well as strolling about the charming Lakes District town of Keswick.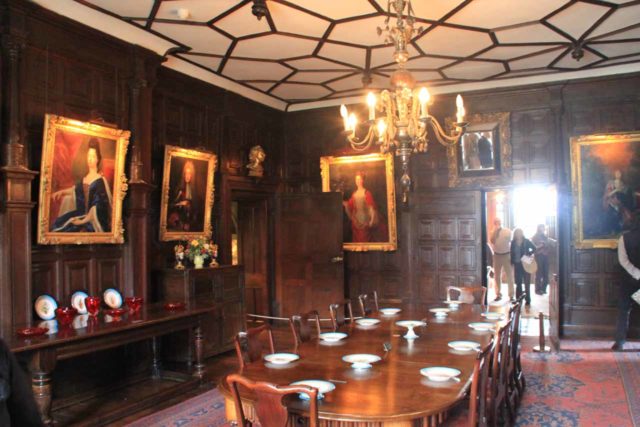 Sizergh Castle – When we became waterfall-saturated (especially with the wet weather), Julie really liked her tour of this castle. The biggest reason why was that it was furnished and intact, which allowed her to imagine what life was like here. The certainly liked this way more than the nearby Kendal Castle ruins.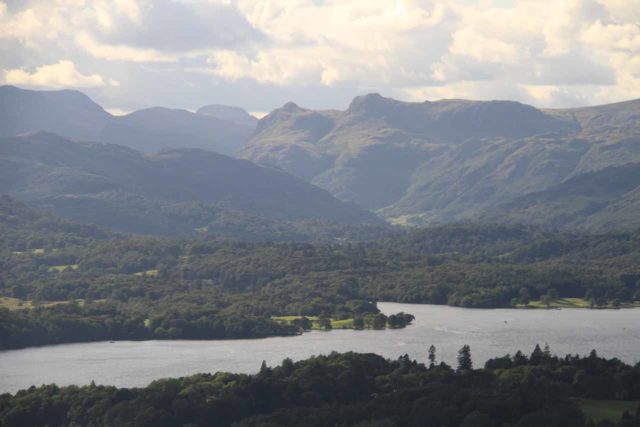 Windermere – This seemed to be the quintessential Lakes District town though it was also quite busy. But the real highlight of our visit here was finally getting one of those signature views of the namesake lakes within the Lakes District, which was surprising considering how big of a region it was. However, as I say tend to say with lakes, the best way to enjoy photographing them is from afar, and the hike we did to get up to Orrest Head was exactly what we were looking for.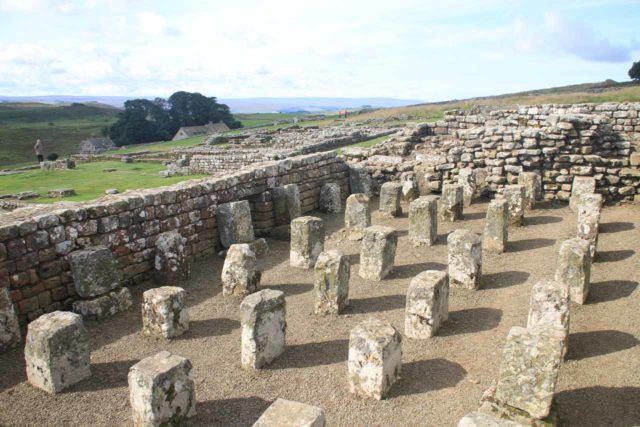 Hadrian's Wall – This was certainly no Great Wall of China, but in the rolling green hillsides almost on the border between England and Scotland, it's quite easy to envision why it was built and how much of a tumultuous past must have existing here between neighbors fighting for limited resources and supremacy. We used this as a pleasant little detour on our way to Scotland.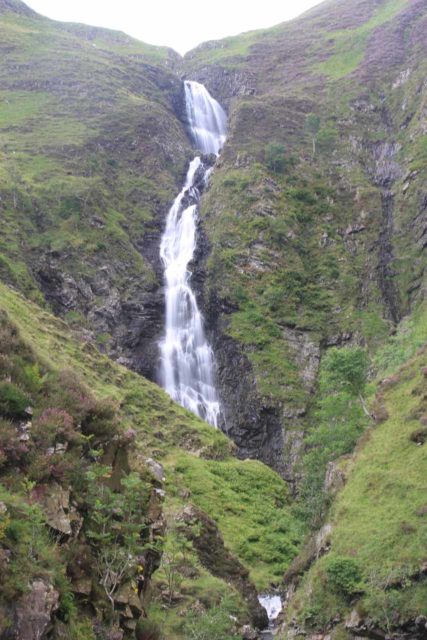 Gray Mare's Tail – this was our waterfalling introduction to Scotland, and it certainly gave quite the first impression. I also did the optional extended hike to go further upstream past its upper tiers towards Loch Skeen, which was the lake feeding this waterfall.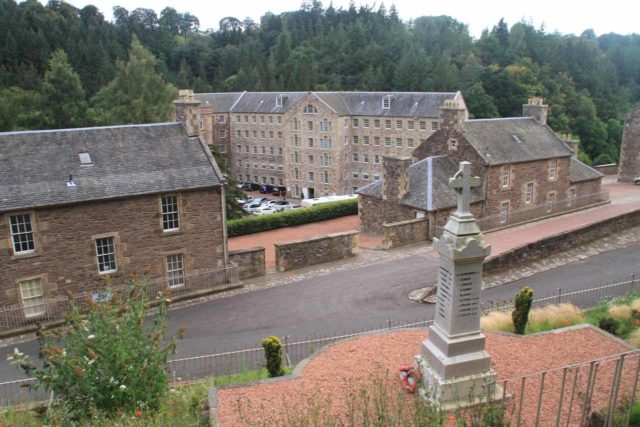 New Lanark and the Falls of Clyde – Although it was a waterfall that brought us here, I don't think we appreciated what we were seeing in New Lanark during our visit. But as time went on, we started to realize its importance in history as it was one of the first successful demonstrations of an Industrial Revolution town that harbored clean and safe working conditions, which were reformative (almost unheard of) in those days. And thus it probably paved the way for the kinds of workplace reforms and laws that would come thereafter. Of course, we also visited the waterfalls nearby, and they provided the scenic yin to the functional yang of this UNESCO World Heritage town.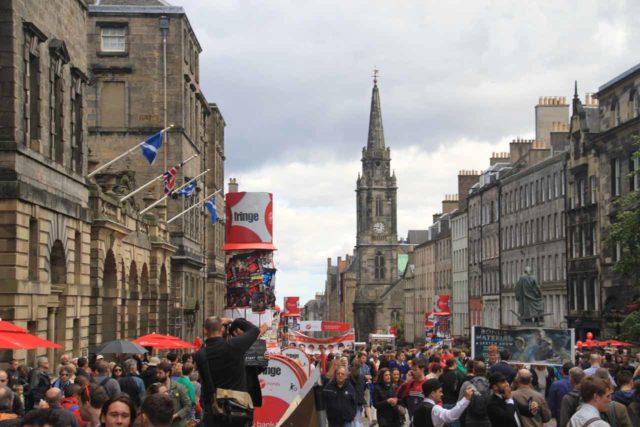 Edinburgh – It seems to do this city injustice to just have a single highlight entry on this page, but if I was to break it out into several entries, this page would take too long to load. Indeed, there's a lot going for this place from the Royal Mile, the Edinburgh Castle, the trippy Camera Obscura, Carlton Hill, and the Palace of the Holyrood House. And let's not forget that we also happened to show up during the Festival Fringe, which made the Royal Mile an even more energetic and atmospheric place. I'm sure we missed out on some stuff in our three days here, and we hope to come back to experience this city more thoroughly.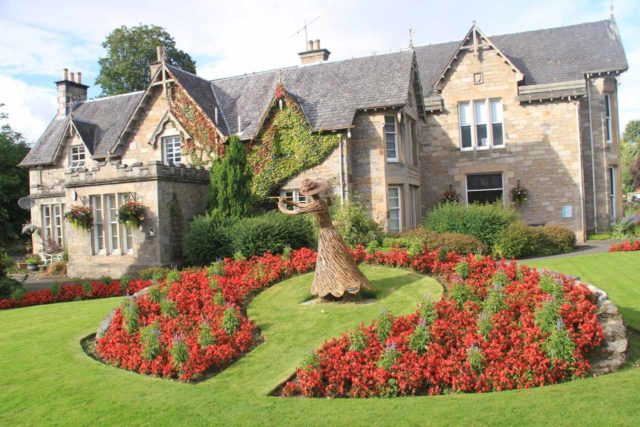 Pitlochry – Golf, whisky, and waterfalls. What more could you ask for? Ok, granted I'm personally not into the first two thing, but with the Ryder Cup taking place in Perthshire later on in the year, I had to pay homage to this town that was convenient enough to allow me to do a bit of a loop walk taking in the Black Spout Waterfall as well as a couple of whisky distilleries.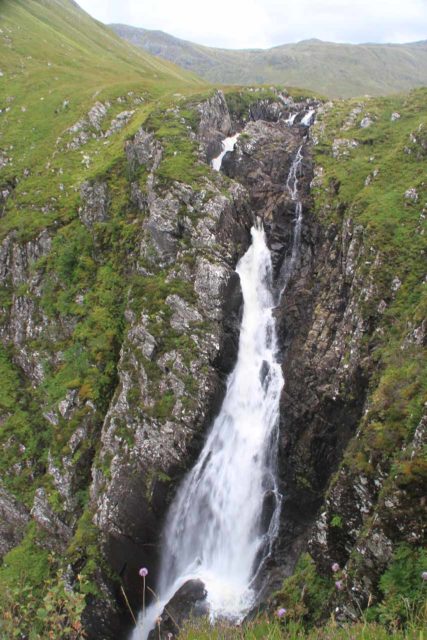 Falls of Glomach – this could very well be one of the most atmospheric treks to waterfall in all of Scotland. Indeed, reaching this rugged and precipitous waterfall deep in the Scottish Highlands was not easy. However, that time and effort spent to get here allowed the subtleties of fell walking these highlands to further sink in and immerse me both mentally and physically with the haunting surrounding.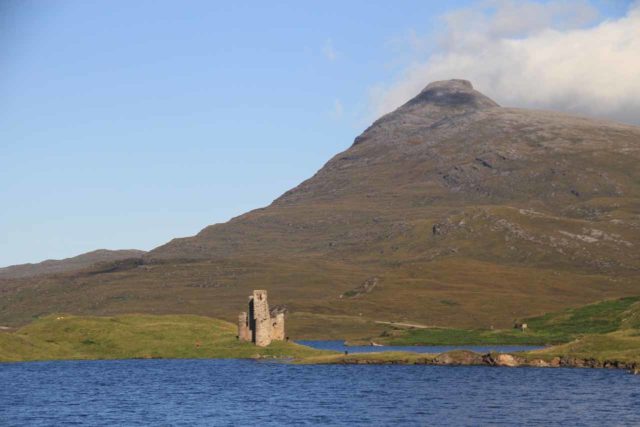 Ardvreck Castle – this castle ruin was well-situated on a loch backed by knobby mountains as we were driving to the far northern highlands of Scotland. To further add icing to the cake of this mysterious and haunting ruin, there was also a waterfall to boot!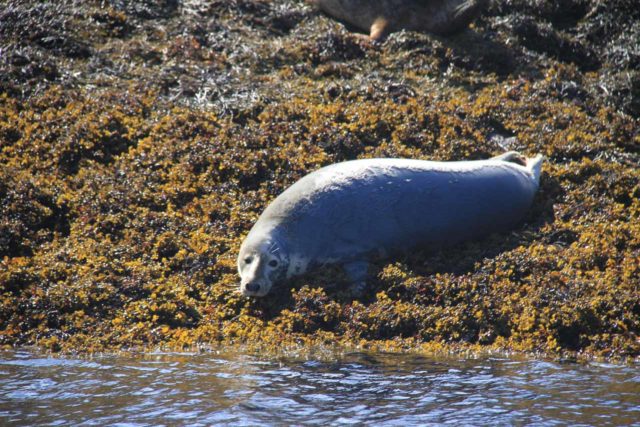 Eas a' chual Aluinn – Logistically, it wasn't feasible to do this waterfall with a child so I wound up on my own going on a small boat ride tour of Loch Glencoul and Loch Beag to view Scotland's highest waterfall. But in my mind, it was the overall scenery as well as the wildlife that really stole the show here, and it was too bad that our daughter was too small because she would have liked this experience, too!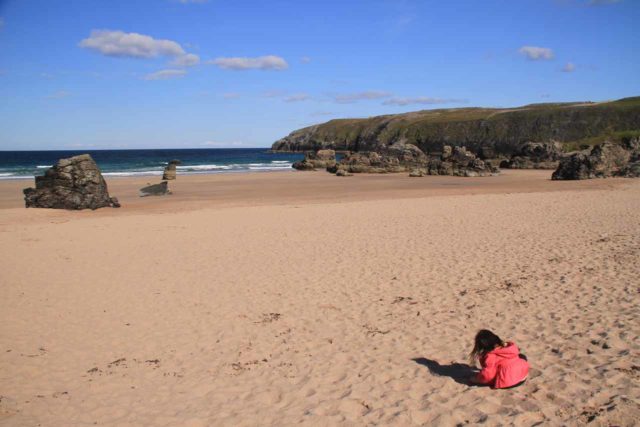 Durness – this was one of Scotland's northernmost points, and the remoteness along with the seclusion (though there are plenty of tourists here) made for an enjoyable time on the beach here. Unfortunately, the main reason why we came here was for the Smoo Cave, but it was closed due to storm damage during our visit.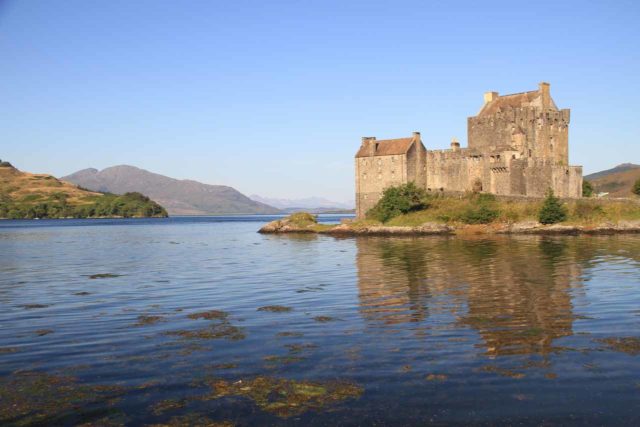 Eilean Donan Castle – this was an unexpected roadside stop for us as we were treated to yet another scenically situated Scottish castle by a waterfront. This was such a surprise for us that we didn't have plans for it and so we couldn't take the time to go inside and explore it a bit more. We'll have to come back here for sure, if we're so fortunate to return to Scotland.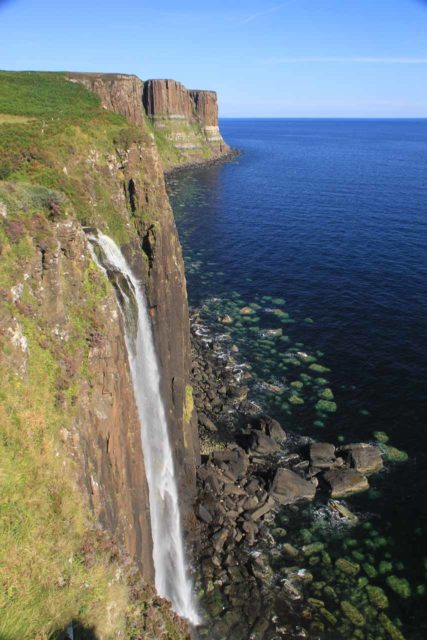 Mealt Falls – certainly one of the most scenically-located waterfalls as it plunged into the sea before the aptly-named Kilt Rock, we had to drive quite a ways to get here, but with the Bride's Veil Waterfall and Portree along the way, it made for a great way to get to experience the Isle of Skye in Scotland. This is another one of those places where we'll need to come back to explore the whole isle more thoroughly.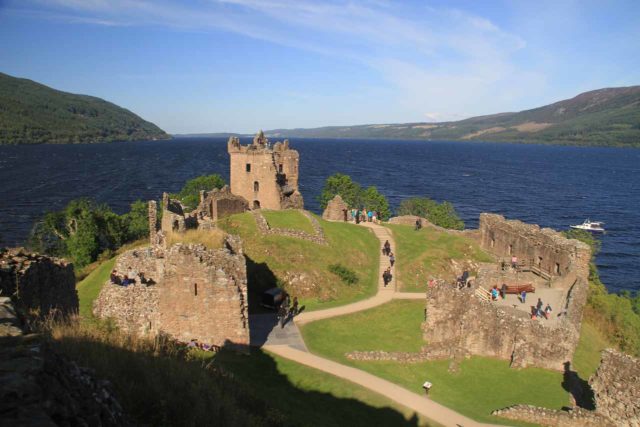 Urquhart Castle – This castle ruin had the distinction of neighboring the famous Loch Ness. While the castle was ruined from a conflict and had nothing to do with the Loch Ness Monster, it was pretty easy to let the imagination run wild as we were strolling about its hallowed grounds.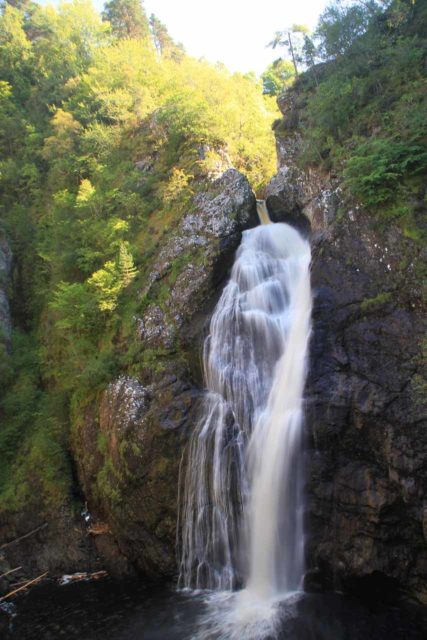 Falls of Foyers – This was our waterfalling excuse to explore the quieter southern shores of Loch Ness. In fact, we extended this hike so we could get a more forested and unusual view of the famous lake. After all was said and done, we chilled out for a cuppa at the cafe by the trailhead.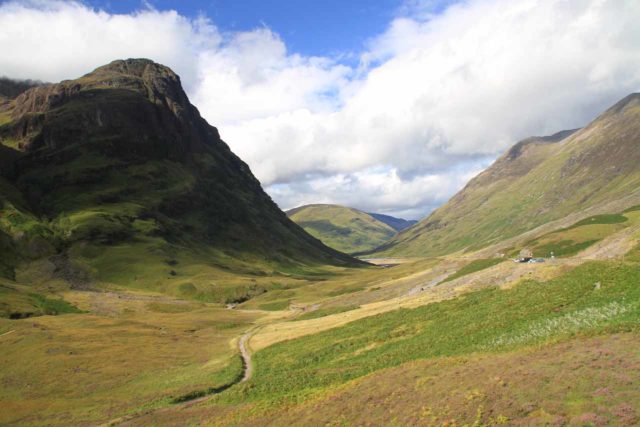 Glencoe Valley – This very scenic valley near Fort Williams had a gruesome history from a massacre that resulted from the ultimate double-cross. It's now a well-touristed spot complete with a bagpipe-playing busker to add to the Scottish ambience of this beautiful spot (in good weather of course).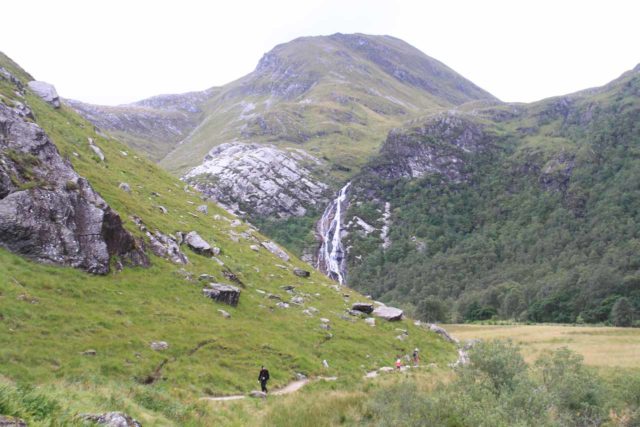 Steall Falls – This alluring waterfall nestled deep in the same mountain cluster harboring Ben Nevis (said to be Scotland's highest mountain) we had to endure a bit of a rugged hike with lots of biting midges that wouldn't leave us alone. The reward was this well-situated waterfall along with the adventure of crossing a worse-than-it-looks three-wire bridge to get all the way up to the waterfall's bottom.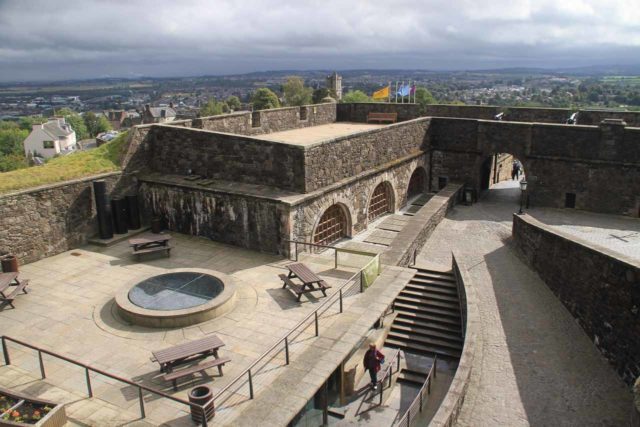 Stirling Castle – This was one of Scotland's grander castles, but the part that Julie liked the most about this well-preserved castle was its extensive interior furnishings. Of course, being perched atop a bluff meant great views, and we even saw a statue of the real life William "Braveheart" Wallace.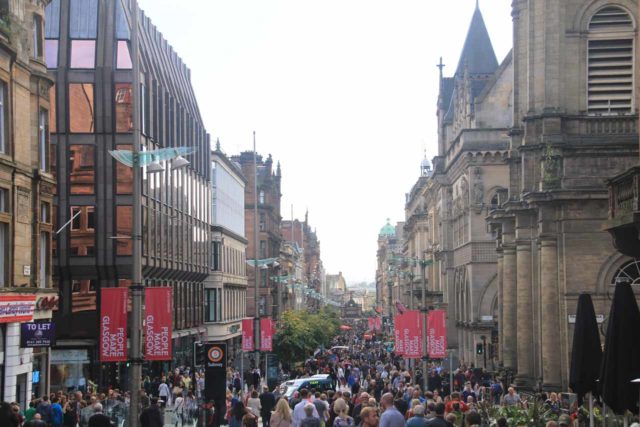 Glasgow – This vibrant city exceeded our expectations when we thought Edinburgh was the premiere Scottish city. But then we experienced the buzz of the Style Mile (Glasgow's answer to Edinburgh's Royal Mile) as well as the Necropolis, and once again we found ourselves trying to stay in the moment and feel the energy that affirmed that sense of feeling alive when out and about in places like this.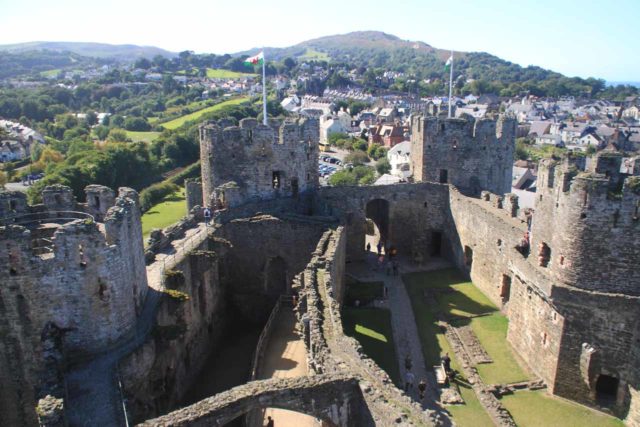 Conwy – This quaint town in North Wales turned out to be a well-situated base for us. Not only did we get to see the smallest house in Britain, we also walked its city walls as well as explored the castle ruins that watch over the town.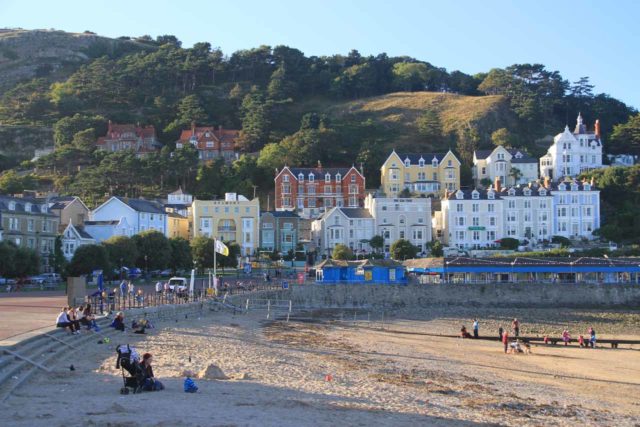 Llandudno – This seaside town on the northern coast of North Wales featured a huge crescent beach backed by colorful Victorian-era buildings. It was a nice way to wind down an evening given its pretty chilled vibe.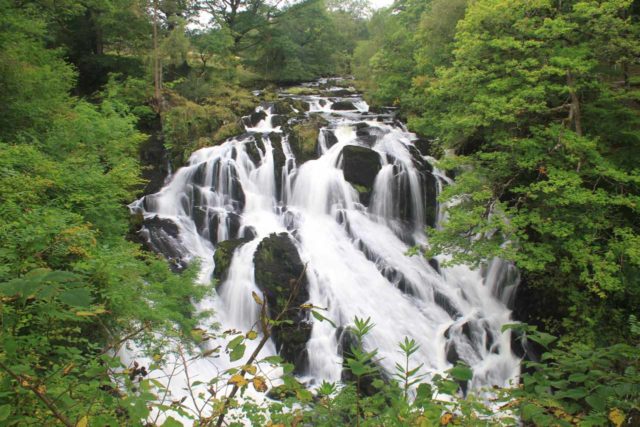 Swallow Falls – This was possibly the signature waterfall of North Wales as it featured a pleasing rivuleted appearance. It was also very easy to visit as it was a short walk behind a coin-op turnstile to get to its viewpoints.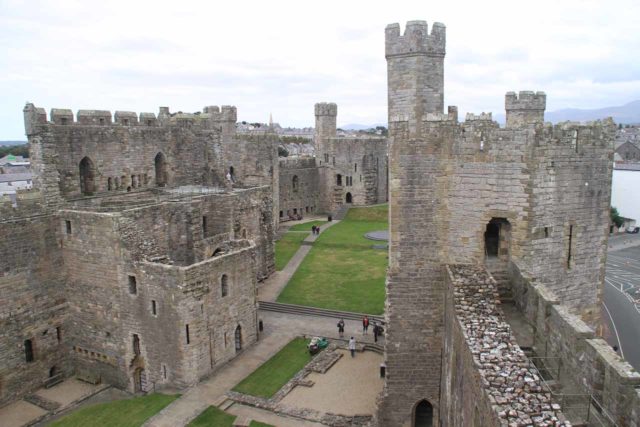 Caernarfon Castle – This was another one of the impressive UNESCO castles of North Wales but it seemed to have a bit more geometry and resiliency than its Conwy counterpart. Indeed, we spent quite a bit of time to truly experience this place inside and out as we were allowed to explore quite a bit of its extensive grounds.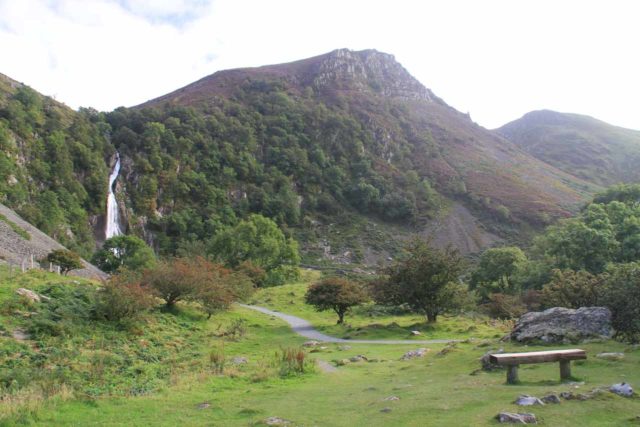 Aber Falls – This was certainly one of the taller waterfalls that we encountered in Scotland, and it also featured a bonus waterfall called Rhaeadr-fach. Given its relative lack of people, we had ourselves a delightfully peaceful experience to take in the Welsh version of fell walking to a waterfall.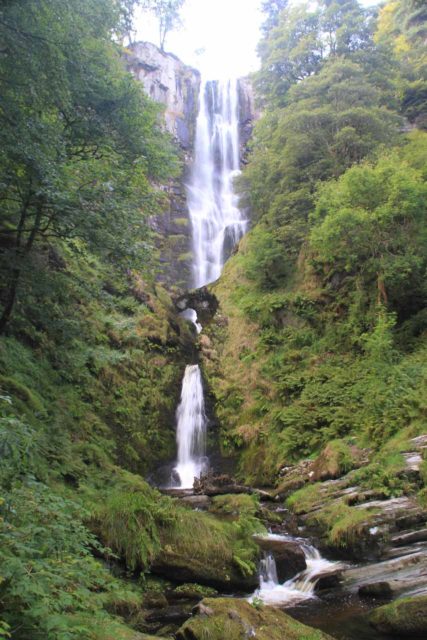 Pistyll Rhaeadr – Quite possible one of Wales' tallest plunging waterfalls, it even featured a natural bridge spanning across its middle. Although we had to drive quite a ways to get here, the effort was well rewarded with this sighting as well as a taste of the Welsh countryside away from some of its many gaudier castles.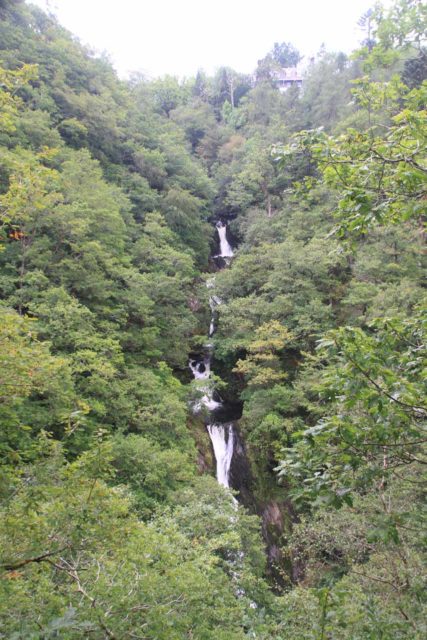 Devil's Bridge – We used this attraction near Aberystwyth to break up the long drive to get from North Wales to South Wales. It was really a bit of a stairmaster for us as we had to descend far enough down the gorge to get a look at the impressive Mynach Falls before returning back up to the street level, which crosses the historic Devil's Bridge. We also could have paid more money to do the trail further upstream of the bridge though we passed on it.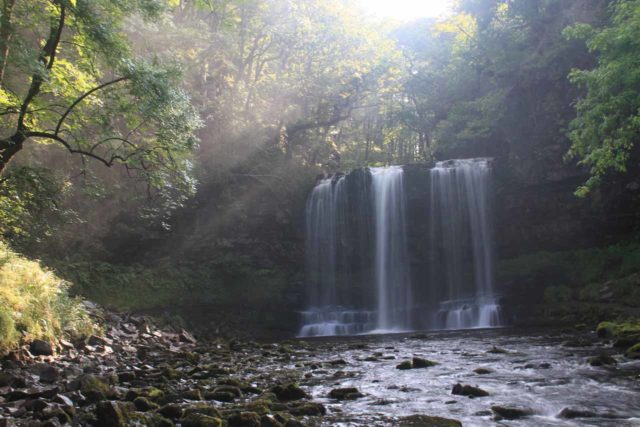 Brecon Beacons Four Falls Trail – On a trip where we were getting waterfall fatigued by the sheer quantity of them throughout rainy Great Britain, we still found a way to make room for this not-so-easy hike that took in four major waterfalls as well as a few minor ones. It was nice to experience the wild side of Nature as it was pretty close to the well-populated Cardiff (capital of South Wales) further to the south.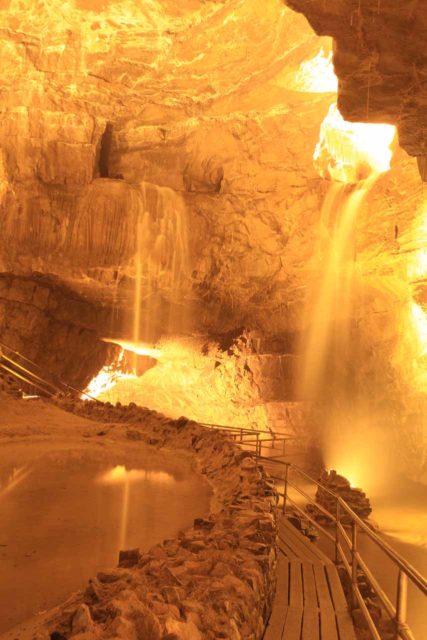 Dan-yr-Ogof Showcaves Waterfalls – Even though they turned these natural caves into more of a kitschy Land of the Lost kind of dinosaur theme park, it didn't take away from the spectacle of waterfalls spilling in one of the series of caves. Indeed, we're pretty partial to subterranean waterfalls that are accessible due to the uniqueness of such an experience, and that kind of made up for the man-made interferences that really would have put this place over the top had it been allowed to wow us naturally.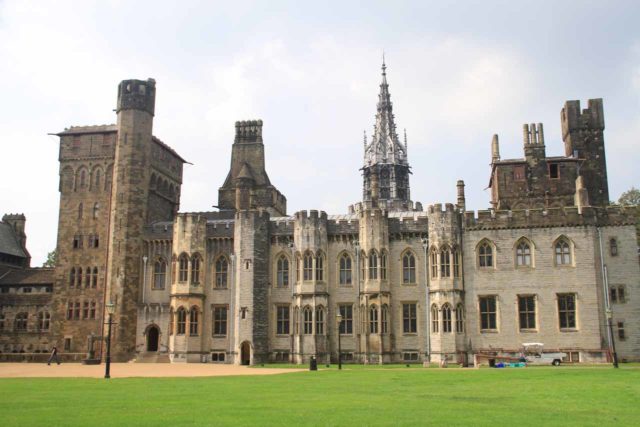 Cardiff – Even though this city resembled more of a police state (due to some kind of NATO Summit that took place during our visit), we did get to experience some of the charm of South Wales' capital city including the Cardiff Castle, Cardiff Bay, and the Cardiff City Centre.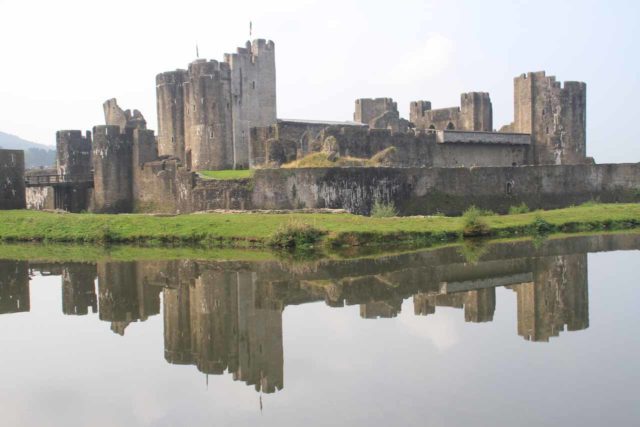 Caerphilly Castle – The thing that stood out to us about this castle was its calm moat that provided the perfect reflection shots in the morning. Indeed, it was a worthwhile stop for us, especially considering the long drive we undertook to get from Cardiff all the way to Penzance in Cornwall.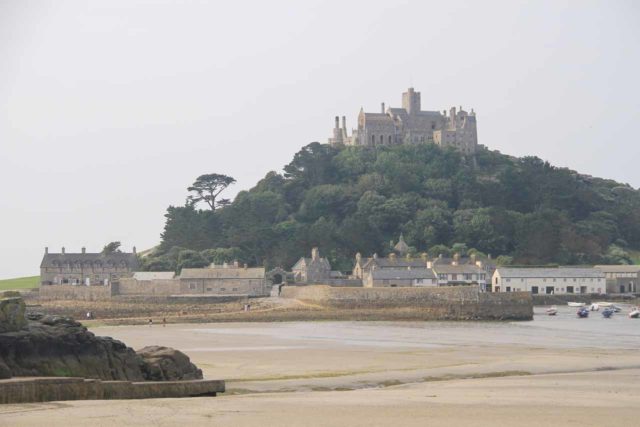 St Michael's Mount – While this was a much smaller and less impressive version of the Mont-St-Michel in Normandie, France, the atmospheric walk in low tide across the mud flat towards this outpost, then exploring its extensive interior really made for a memorable half-day excursion. Of course, with something like this, timing is everything as we did see some people caught in the incoming high tide, which started to inundate the walkway.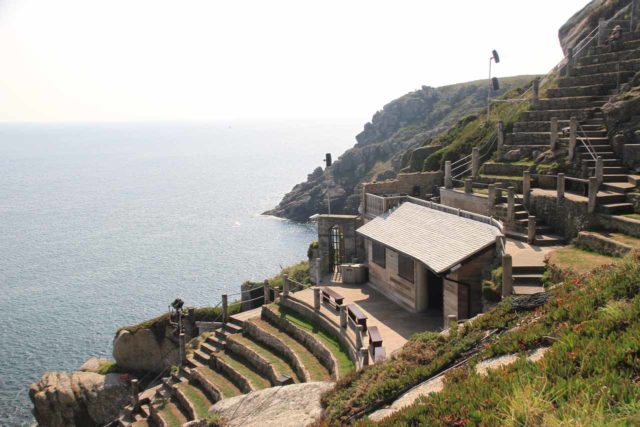 Minack Theater – This had to have been one of the most scenically-situated outdoor theaters that I had ever seen. Indeed, it was hard to believe that the labor of love by one woman could yield such an incredible place to watch a performance or to just marvel at the juxtaposition of performing arts and Nature. We weren't able to catch such a performance, but just being in this kind of scenery (kind of reminiscent of something you might see in Greece) was certainly worth the price of admission.
Not to be outdone, but this theater also hooks up to the nearby Minack Beach to complete the whole experience.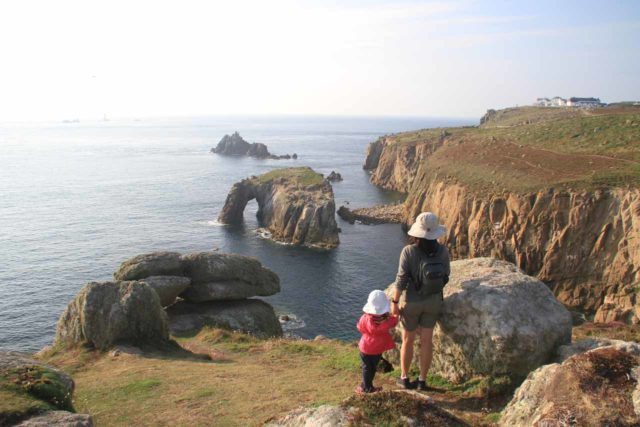 Land's End – At the far southwestern tip of Cornwall was this rugged stretch of coastline where a short hike yielded this view of an impressive sea arch as well as other shapely sea stacks. It seemed to epitomize the sense of being on the edge of something as we were pretty much in Britain's westernmost point.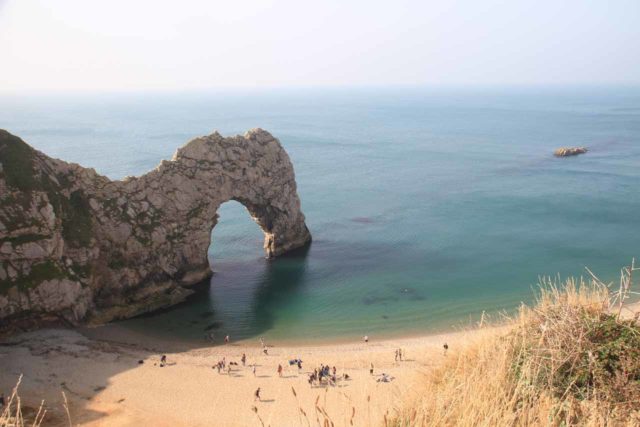 Durdle Door – Part of South England's Jurassic Coast, this shapely natural arch was very popular as it sat right by a beach for both sun bathing and for a little playing in the sand by our daughter. Indeed, this was the kind of attraction that just about everyone could enjoy though the hike to get down was a bit on the steep side.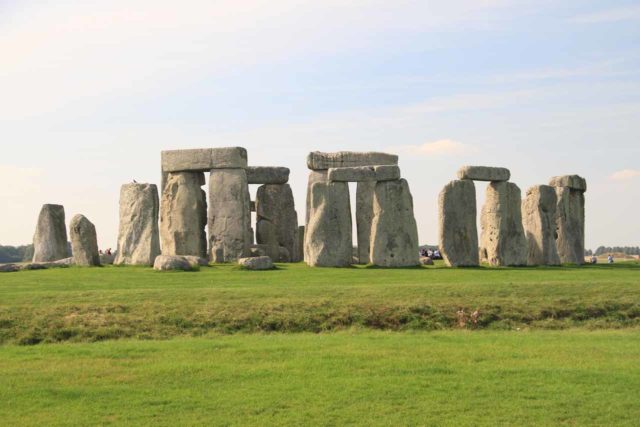 Stonehenge – A trip to the UK wouldn't be complete without a visit to this iconic monument well known all over the world. Although you can't get close to it, we were still able to get close enough for a satisfying look at its different faces as we walked the loop to go around it. While we had seen stone circles earlier on in the trip, it seemed like this was the creme de la creme due to its size and that there were large slabs balanced atop other slabs.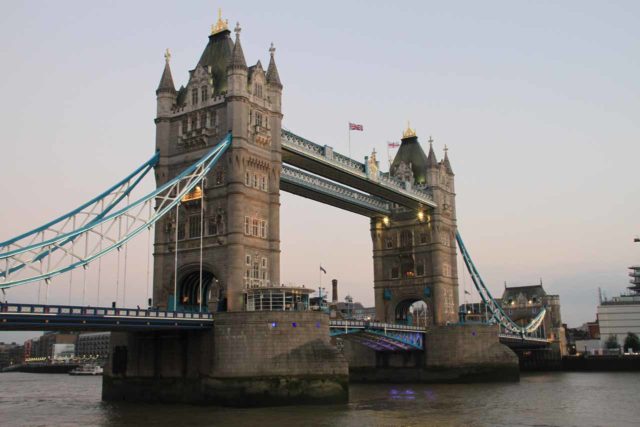 London – Like with other great cities mentioned in this itinerary, it almost seems like a major injustice to devote just a single entry to the LDN. Indeed, this city had a whole lot of stuff going for it (so much so that we needed two nights and it still might not have been enough time). Indeed, we checked out the Tower of London, the Tower Bridge, Big Ben, Buckingham Palace, London Eye, Trafalgar Square, the British Museum, and more! And despite the cynicism of Lily Allen's song, one can't deny that it's quite easy to see and feel this place through similar rose-colored glasses.
Trip Advice
Because of various factors revolving around the expected weather and Tahia's school, we opted to try to get the best of all these competing priorities which put this trip smack in the middle of peak season in the UK. While I'm not a fan of traveling at the most expensive time to go to Europe, sometimes there's not a whole lot you can do regarding the timing.
Anyways, here's some additional advice or lessons learned that came out of this trip…
Energy and Ambience: Since it was peak season, that meant there were lots of festivals and events going on all through Britain. Perhaps the most famous of them all was the Festival Fringe in Edinburgh, which just happened to coincide with our trip in August. Indeed, it was bustling everywhere from Glasgow's Style Mile to Edinburgh's Royal Mile to London's Trafalgar Square among others. And while crowds can get to you after a while, there's no denying that feeling of being alive when you're in the moment and amongst the sea of humanity all looking for a good time. So consider that one of the benefits of peak season.
High Prices: Europe in general isn't cheap, but in the UK, the British Pound is far stronger than the US Dollar, and we tended to be nickel-and-dimed quite a bit everywhere we went. So in the end, this was one of the more expensive trips that we've done. Add to that the peak season rates (as well as a few English innkeepers who weren't very honest – the Royal Hotel in Bath comes to mind), and I was definitely feeling the pain in the wallet after this trip was over.
All I can say about this is to budget and be prepared to go a bit over. But as long as you know what you're getting yourself into, it makes the pain of paying the bills after the trip a little easier to swallow. Plus, being aware of these things also makes you choosier about what experiences are must haves versus nice-to-haves. That's where trip planning becomes very important.
Bad Weather: You'd think that Summer is peak season because of the weather, but in the UK, nothing could be further from the truth. Indeed, we experienced some degree of rain almost every day on this trip. And some of the rains were of the stormy variety, which resulted in some closures, including the Smoo Cave up by Durness, Scotland (a real bummer). While you can't control the weather (and the UK is notorious for having dreary weather year-round), you can take steps to prepare for it so at least you don't lose precious time when Nature doesn't agree with your own vacation schedules.
Auto Europe: Due to the duration of our car hire, we actually booked through a consolidator. It turned out that we did have to call their roadside assistance because of a flat tyre (something we've been quite familiar with in all our self-driving trips). Unfortunately fixing problems like this costs precious vacation time, but often times rental car companies loan out the cars with bald tyres (which was the case here).
Travel Itinerary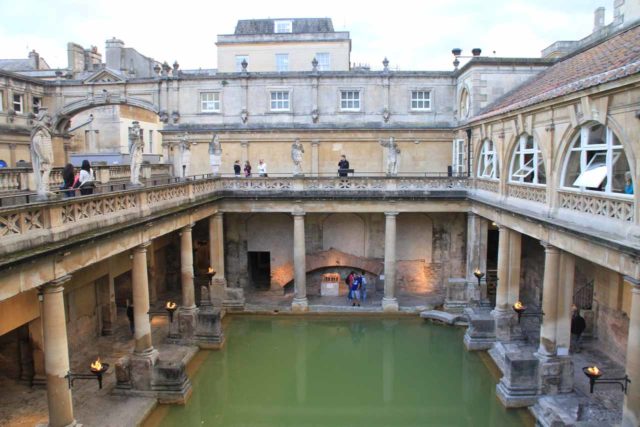 Day 1-2: Fly from Los Angeles to Heathrow then transport to Bath
Overnight: Royal Hotel (Bath, England, UK)
This was a long travel day that involved flying into London-Heathrow Airport before catching a long distance bus to get from there to Bath. We still managed to get into Bath in time to visit the Roman Bath Spa before closing.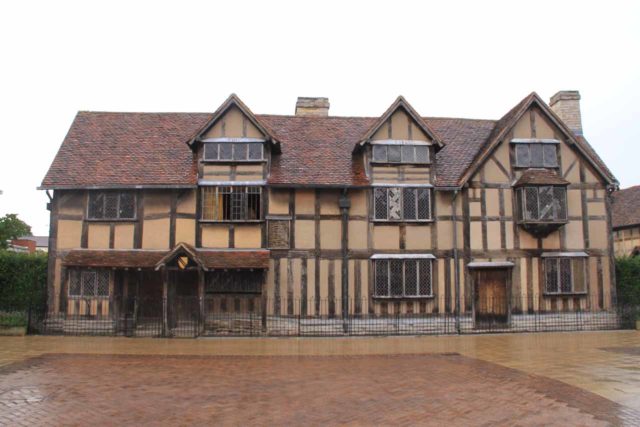 Day 3: Drive from Bath through the Cotswolds to York
After picking up the rental car, we then drove through the Cotswolds (stopping at Bibury, Chipping Campden, Anne Hathaway's Cottage, and Stratford upon Avon) before finally settling into York.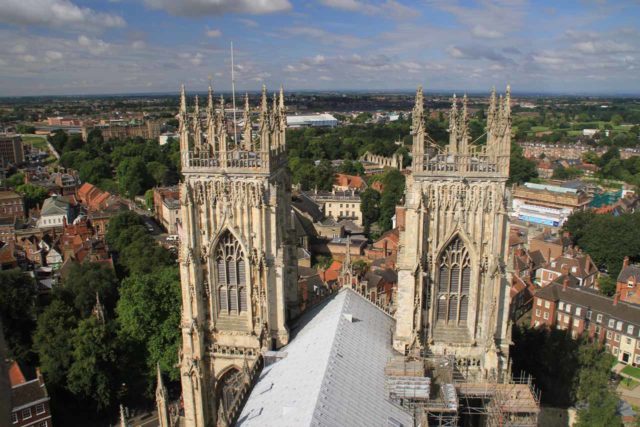 Day 4: Day at leisure in York
This was pretty much an all-walking day as we explored the charming city of York by foot. Among the sites included the York Minster (including the Tower), York City Walls, York City Centre, The Shambles, and Clifford's Tower.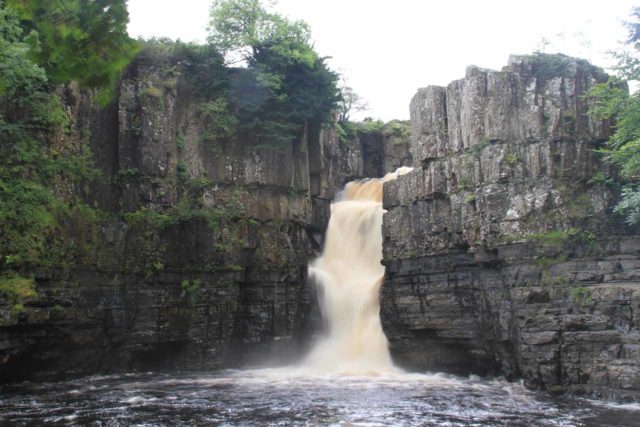 Day 5: Drive from York to Kendal via the Yorkshire Dales
On this day, we visited a bunch of waterfalls before arriving in Kendal, which was to be our base for exploring more of the Dales and the Lakes District. Among the waterfalls seen on this day were Aysgarth Falls, Hardraw Force, High Force, and Cautley Spout.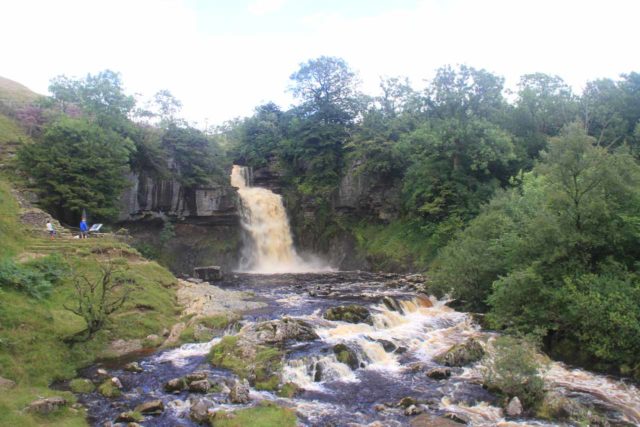 Day 6: Day trip into the Yorkshire Dales
On this day, I did a fairly rigorous solo adventure in pursuit of the Gaping Gill. In the afternoon, we went as a family back into the Yorkshire Dales to do the Ingleton Waterfalls Trail.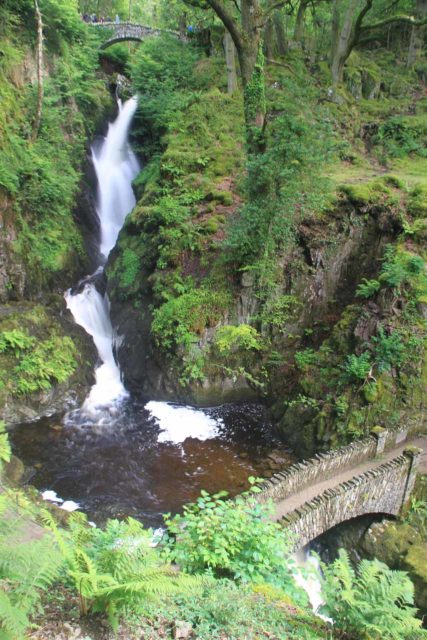 Day 7: Day Trip into the Lakes District
On this day, we drove in the other direction (west) towards the Lakes District. Along the way, we visited Aira Force, Castlerigg Stone Circle, Keswick, Taylor Gill Force, Stock Ghyll Force, and Ambleside.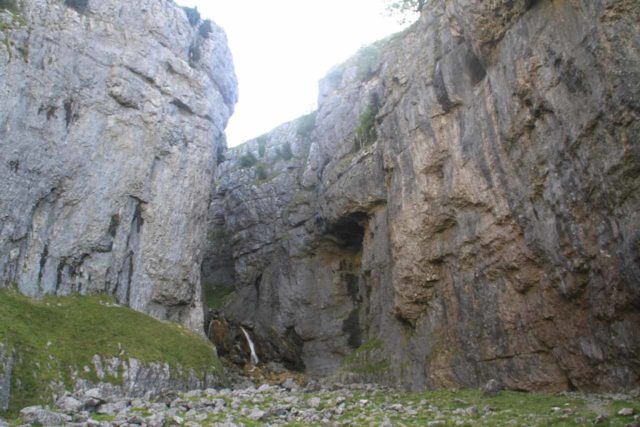 Day 8: Gordale Scar, Kendal, and Windermere
I started off with a solo excursion back into the Yorkshire Dales to explore the Gordale Scar. Then, we spent the rest of the day exploring Sizergh Castle, Kendal Castle, then spending a late afternoon and evening at Windermere (including Orrest Head) before returning to Kendal.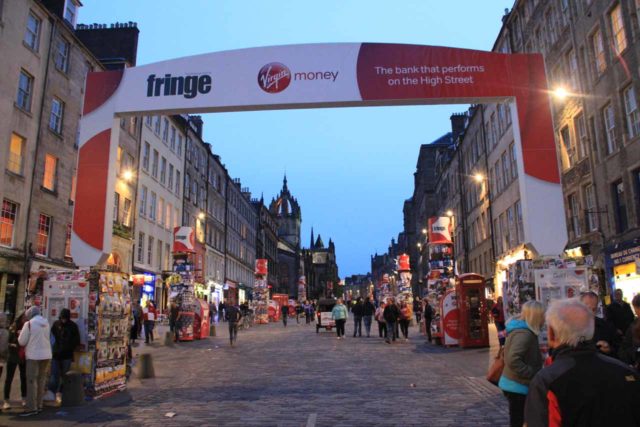 Day 9: Driving from Kendal to Edinburgh
This was a driving day that began with a detour to the Housesteads Fort area of Hadrian's Wall, then we went to Gray Mare's Tail and Loch Skeen. Afterwards, we visited New Lanark and the Falls of Clyde before finally arriving in Edinburgh.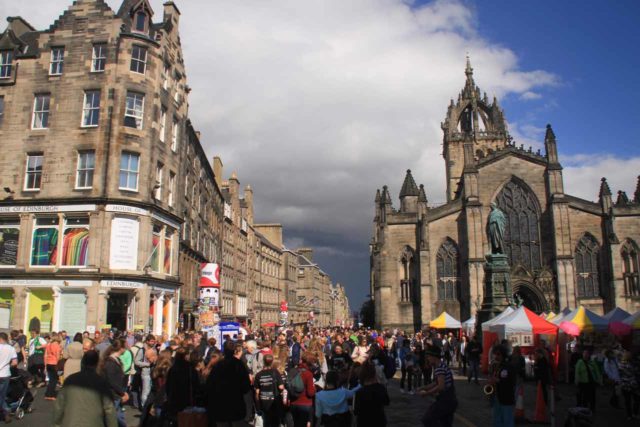 Day 10: Day at leisure in Edinburgh
This was a car-free day where we visited the Edinburgh Royal Mile (with Fringe Festival going on), Camera Obscura, and the Royal Museum of Scotland.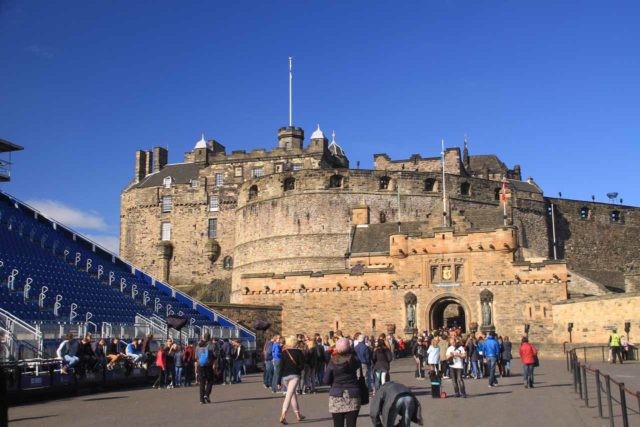 Day 11: Day at leisure in Edinburgh
This was another day without a car as we visited Carlton Hill, Edinburgh Castle, and the Palace of the Holyrood House. Of course, the Royal Mile was a given at this point since it was the main throughfare.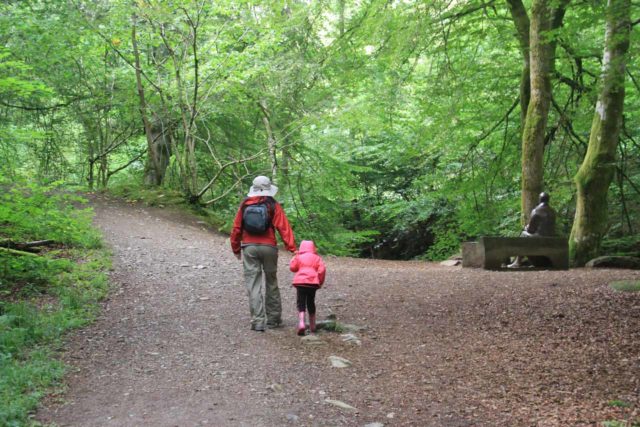 Day 12: Drive from Edinburgh to Pitlochry
Overnight: Acarsaid Hotel (Pitlochry, Scotland, UK)
Continuing north from Edinburgh and into the Highlands, we visited the Falls of Moness (Birks of Aberfeldy), Falls of Bruar, Black Spout, and did some strolling about in Pitlochry as well as joined the shopping crowd at the Blair Atholl.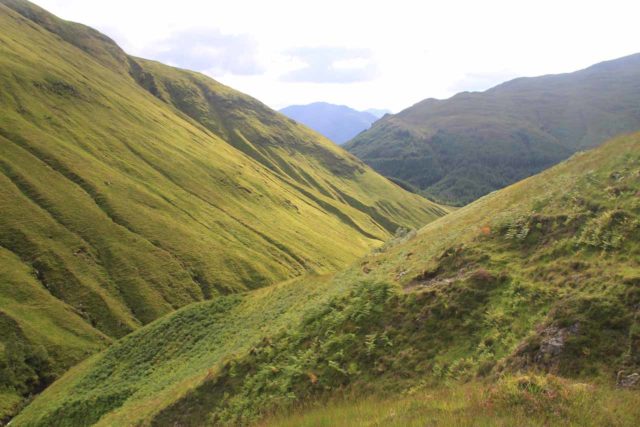 Day 13: Drive from Pitlochry to Inverness
Overnight: Bishops Park Apartments (Inverness, Scotland, UK)
After driving up to Inverness to check in, I then drove all the way out west to solo the hike to the Falls of Glomach.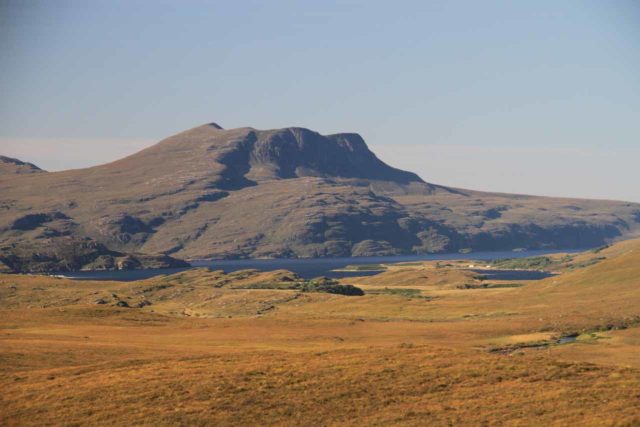 Day 14: Long Day Trip into the Scottish Highlands
Overnight: Bishops Park Apartments (Inverness, Scotland, UK)
On this day, we did a long self-drive out to Durness and back. Along the way, we visited the Corrieshalloch Gorge and the Falls of Measach, check out the viewpoints for Deep Freeze Mountain as well as Ardvreck Castle, did the Kylesku Lodge Boat Tour to see Eas a'Chual Aluinn, Smoo Cave and Durness Beach, and the remote Clashnessie Waterfall along with Clashnessie Beach.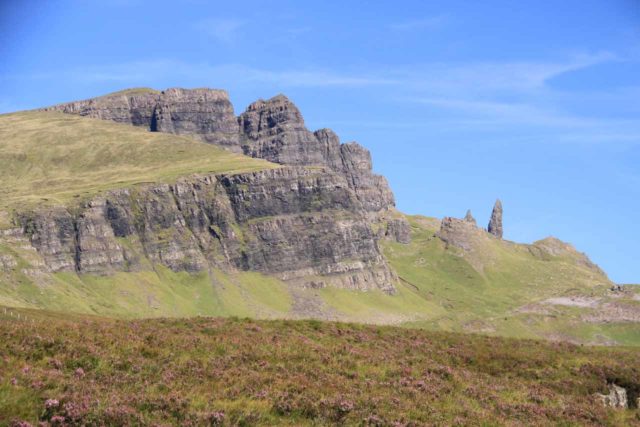 Day 15: Isle of Skye
Overnight: Bishops Park Apartments (Inverness, Scotland, UK)
This day was dominated by the Isle of Skye. Along the way, we stopped for the Eilean Donan Castle, Mealt Falls and Kilt Rock, Bride's Veil Waterfall, Portree, Urquhart Castle, and an evening walk in Inverness along the so-called "Ness Walk".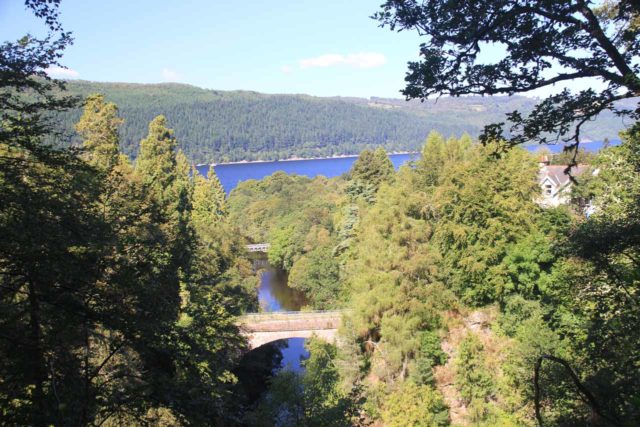 Day 16: Loop Around Loch Ness
Overnight: Bishops Park Apartments (Inverness, Scotland, UK)
We drove a counterclockwise loop around the famous Loch Ness taking in Plodda Falls, Falls of Foyers, Rogie Falls, and one last evening in Inverness.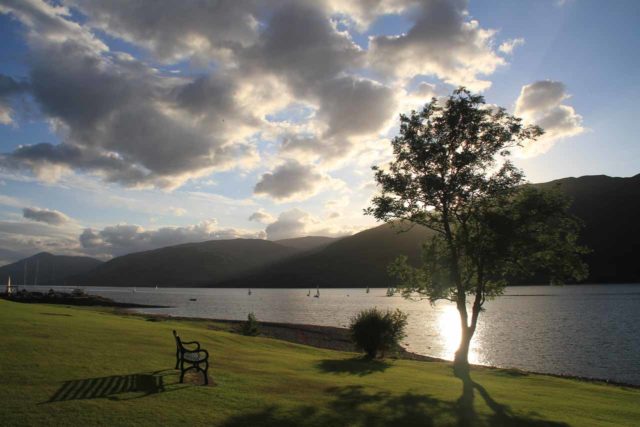 Day 17: Drive from Inverness to Fort William
On this day, we made the drive towards the west end of Scotland. After checking out the Glencoe Valley in good weather, we then hiked to Steall Falls before settling into Fort William.
Day 18: Drive from Fort William to Glasgow
On this rainy day, we checked out some waterfalls in Glencoe Valley, then visited the Falls of Falloch. Next, we visited the impressive Stirling Castle before spending the evening exploring Glasgow's Style Mile.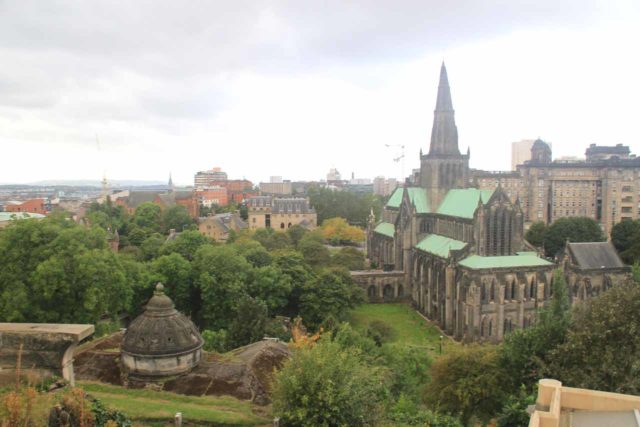 Day 19: Day at leisure in Glasgow
This was a car free day as we visited the Glasgow Cathedral, the moody Glasgow Necropolis, the Gallery of Modern Art, and the Kelvingrove Museum. Of course, we also went through the Glasgow Style Mile once again, which seemed to be even busier than it was yesterday.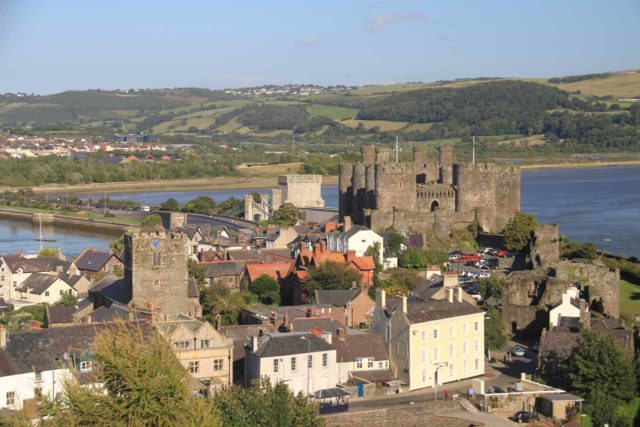 Day 20: Drive from Glasgow to Conwy
Overnight: Bryn Derwen Guest House (Conwy, Wales, UK)
This was a long driving day, where our early start allowed us to visit Conwy Castle, Conwy itself, the Conwy Walls, and the crescent beach at Llandudno.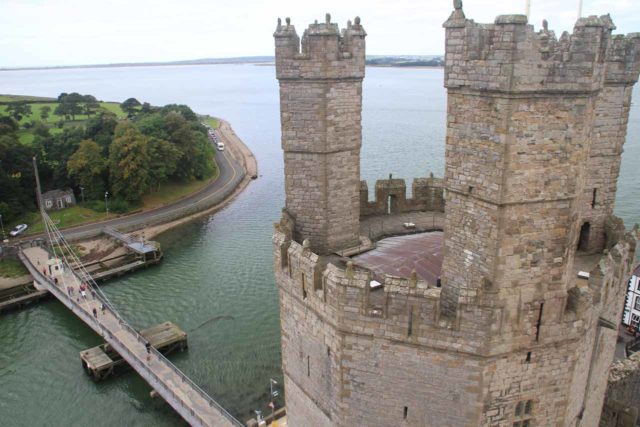 Day 21: Exploring North Wales
Overnight: Bryn Derwen Guest House (Conwy, Wales, UK)
This was a bit of a driving day involving a flat tyre fix before visiting Swallow Falls, Caernarfon Castle, and Aber Falls.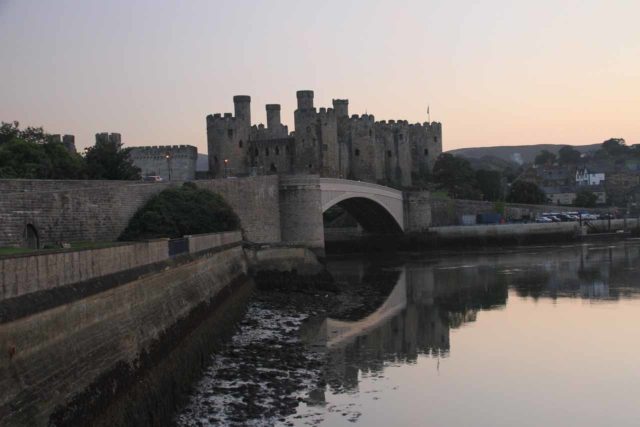 Day 22: Further Afield in North Wales
Overnight: Bryn Derwen Guest House (Conwy, Wales, UK)
On this day, we drove out to Dolgoch Falls, Pistyll Rhaeadr, Conwy Falls, then exploring both Betws-y-Coed and Conwy as we looked for a dinner spot to unwind the evening (we opted to settle for Conwy).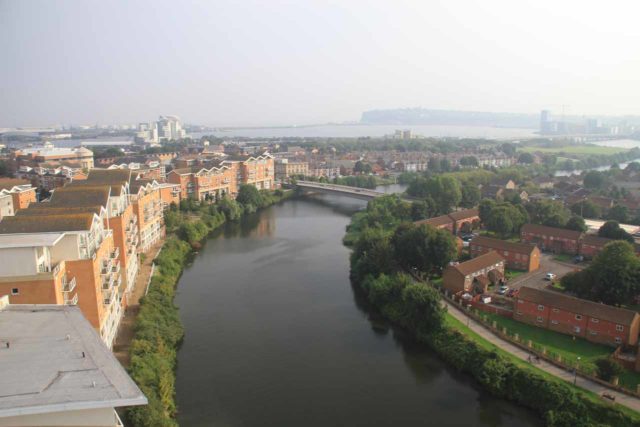 Day 23: Drive from Conwy to Cardiff
This was a long driving day where we stopped for Mynach Falls and the Devil's Bridge, then got settled in Cardiff Bay.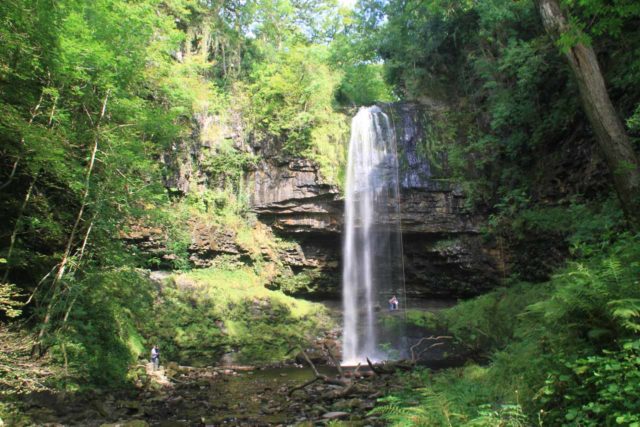 Day 24: Going Waterfalling to avoid the NATO Summit in Cardiff
While Cardiff looked like a police state with walls set up everywhere and a heavy police presence, we knew sightseeing the city was futile. Fortunately, we used today to visit waterfalls. Among the ones we saw were the Brecon Beacons Waterfalls, Dan-yr-Ogof Showcaves Waterfalls, Sgwd Henrhyd (doubled as the Bat Cave in one of the Batman movies), and Melincourt Falls. Then, we spent the evening strolling about in Cardiff Bay.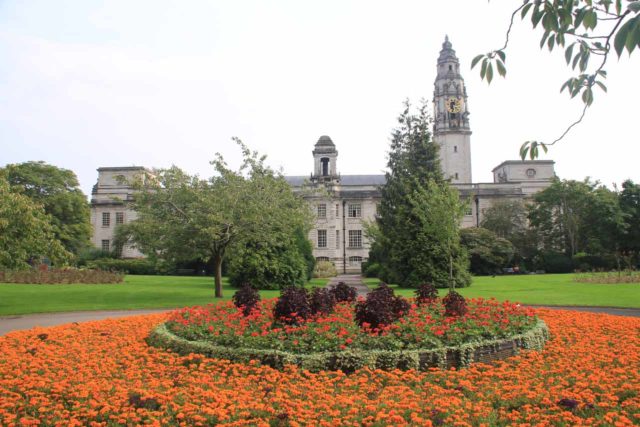 Day 25: Day at leisure in Cardiff
Finally with the NATO Summit ending, we were at least able to explore the city centre of Cardiff. Among the things we checked out were the Cardiff Castle, National Museum of Wales, and Alexandra Gardens. We then spent our final evening in Wales with some food and a stroll back in Cardiff Bay.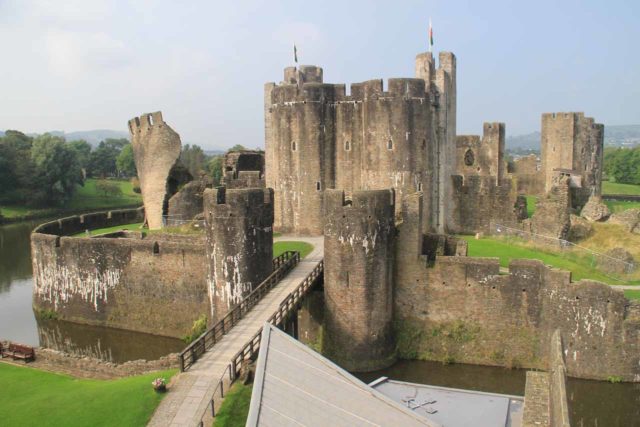 Day 26: Drive from Cardiff to Penzance
Overnight: Armeria House (Penzance, England, UK)
With this being another long day of driving, we broke it up with a visit to Caerphilly Castle early in the morning, then a detour to see Becky Falls. The day ended in Penzance just in time for dinner.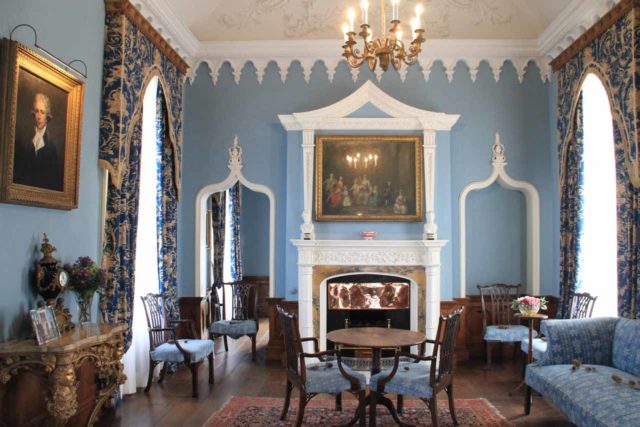 Day 27: Exploring Cornwall
Overnight: Armeria House (Penzance, England, UK)
We started the morning taking advantage of low tide to visit St Michael's Mount. Then we drove out to the beautiful Minack Theatre, checked out the Minack Beach, and finally spent the rest of the daylight hours exploring Land's End (including the sea arch).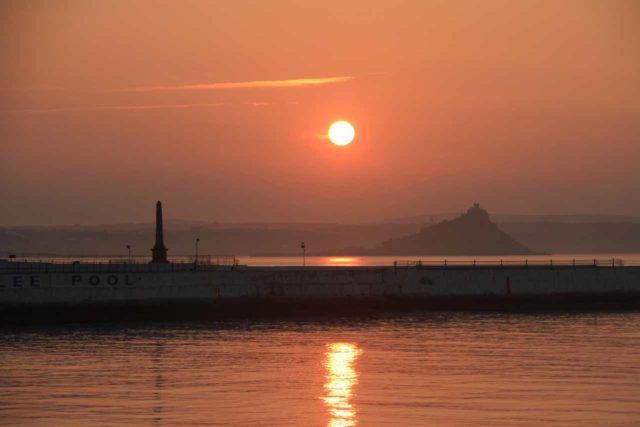 Day 28: Drive from Penzance to Bath
Overnight: Royal Hotel (Bath, England, UK)
This was the last of our very long driving days, and we broke it up with a brief stop to check out the sunrise over Penzance before making visits to the Durdle Door, Stonehenge, and then finally arriving in Bath in the evening.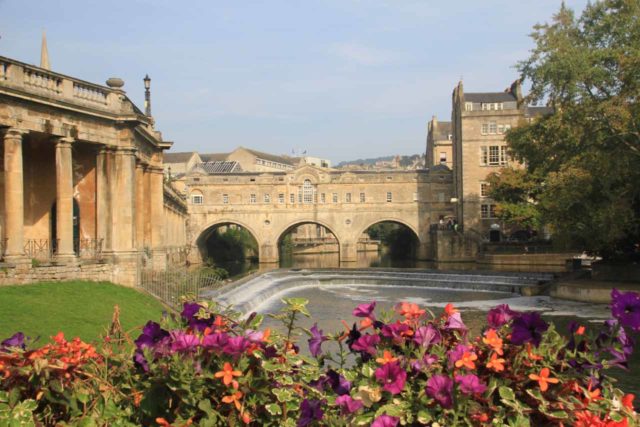 Day 29: Day at leisure in Bath
Overnight: Royal Hotel (Bath, England, UK)
We started off by returning the rental car. Then, we had the rest of the day to explore the city of Bath, especially the Bath Abbey, Pulteney Bridge, Parade Gardens, and the Royal Crescent (where we did some kind of Jane Austen tour there).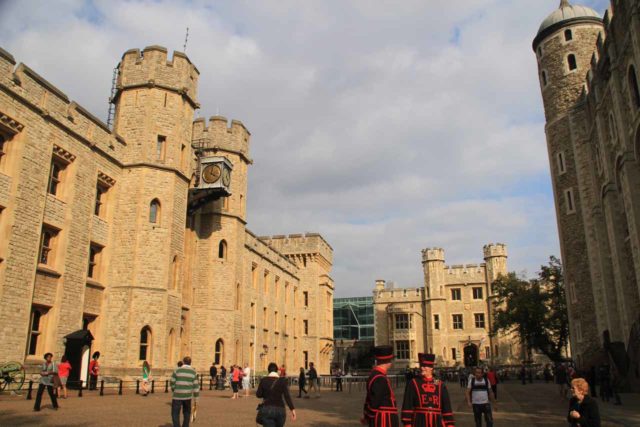 Day 30: Take the train from Bath to London
After taking the morning train from Bath to London, we then checked into our hotel so we could drop off our stuff and spend the rest of the day exploring LDN. Among the sights we did on this day were the Tower of London and the Tower Bridge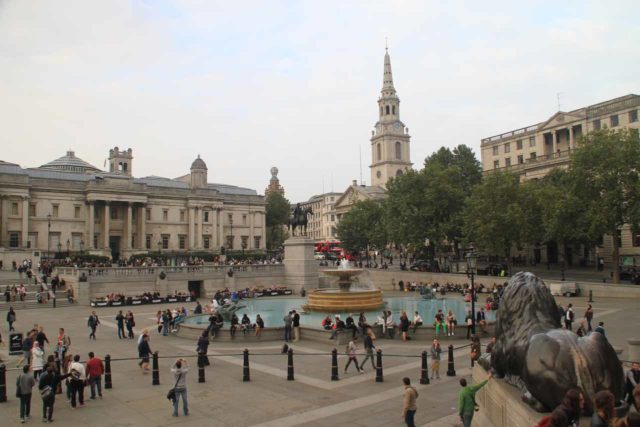 Day 31: Day at leisure in London
On our final full day in the UK, we did a bit of a whirlwind sightseeing self-tour of London. Included on this exhausting day was the Buckingham Palace, Big Ben, Parliament Square, the London Eye, the British Museum, Trafalgar Square, and the National Gallery.
Day 32: Fly Home
This was a long travel day, where we took one of the trains to London-Heathrow Airport. Then, we embarked on the long flight and long customs lines back at home before finally getting home.
Best Places We've Stayed At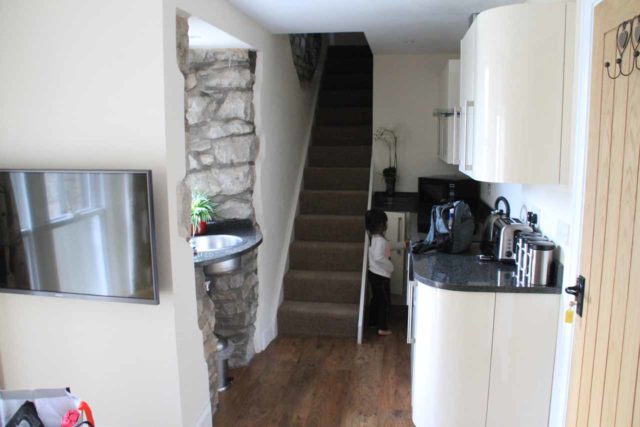 Romney's Apartments and Suites, Kendal – Since we brought along our daughter on this trip, we knew that it was wiser to stay in apartments. Little did we realize how much more benefits we were getting in going with this choice, especially for the four nights we spent in Kendal.
Indeed, this loft-style apartment had all the amenities from a kitchen, plenty of beds upstairs in the loft, bathrooms (especially nice hot water to offset the cold and wet weather), and space for me to work on my blog-as-we-go travels. The kitchen and little playground for our girl were especially important when I went on my solo waterfalling runs.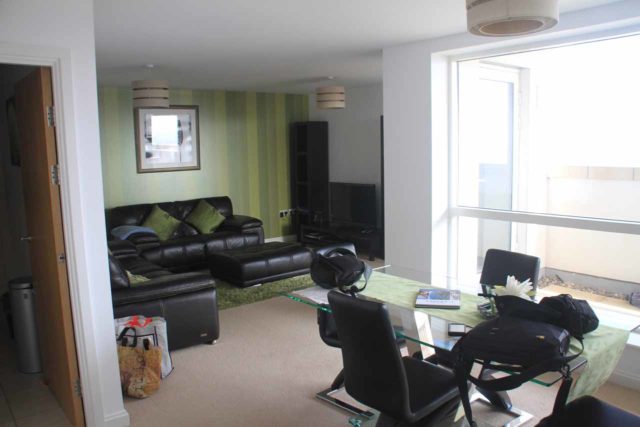 Capital Apartments, Cardiff Bay – I think luck was with us when we booked this apartment because it seemed like the owners were just starting to rent this place out. And boy did they overdeliver!
This really spacious apartment had two stories so there was way more than enough space for us. It had all the usual amenities from a kitchen to internet, and parking. The only thing that was inconvenient about staying in Cardiff Bay was that it was a bit of a walk (or a bus ride) to get all the way to the city centre of Cardiff.
That said, with the NATO summit that was going on during our time here, we didn't need to spend that much time there anyways. Regardless, this was the standout choice as far as we were concerned, and we had to give this place its props!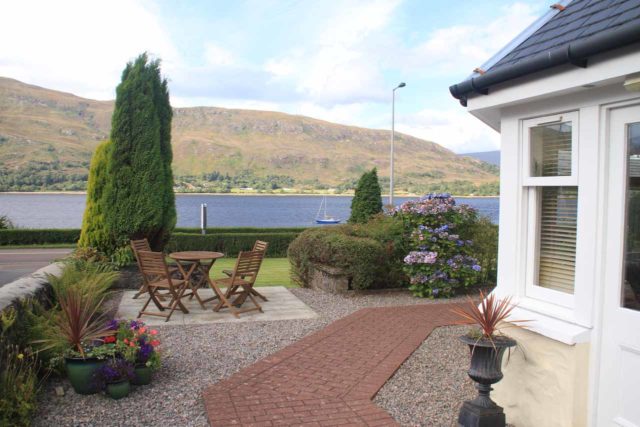 Buccleuch Guest House, Fort William – Although we were very partial to apartments, we had to give this quaint, charming little place its due because of the warm and welcoming hosts that made our stay here very comfortable. The breakfast was also excellent and the on-site parking made it easy for us to just walk to the town centre when we were up for an evening stroll.
What to Bring
In addition to the equipment that we bring on all of our trips, we've also found the following items were especially useful for this particular trip.
Waterproof Jacket and/or Poncho: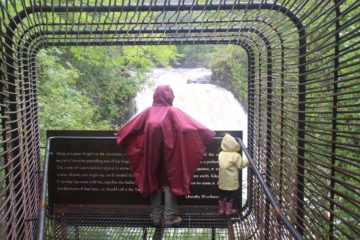 Given the amount of rain that we had experience on our trip, I think this is probably the most essential piece of equipment you need to bring with you.
We are used to bringing just one multi-purpose jacket, but in this case, I think the waterproof factor is essential. At the very least, bring a rain poncho that's better than the flimsy plastic ones you get at the cheap stores.
In fact, with my light jacket flaking off from the inside, we bought what turned out to be my favourite jacket (over the years since this trip) from Pitlochry, Scotland. It had that right blend of breathability and lightweight without too much bulk while keeping me warm when it's cold and wet.
Child Carrier: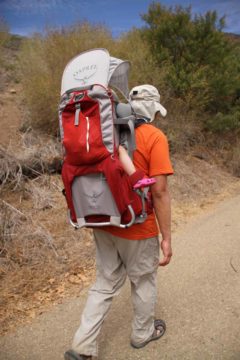 Because we brought our daughter along on this trip when she was over three years old, this framed carrier was very handy because it freed up my hands to take pictures, lug a pair of rolling luggages, and it ensured that our daughter stayed with us the whole time. It was certainly way more flexible than using a stroller. Plus, when our daughter wanted to sleep, she could while Julie and I could still tour.
The only downside was that I had to carry her weight the whole time, which was harder on my knees. Plus, I had to be careful of things sticking out onto the trail or walkways as well as low ceilings.
An added benefit of the child carrier is that many of them are self standing. That was important so if Julie and I were having an afternoon tea while Tahia was napping, she could do so in the child carrier while we were having a couples-only moment. Thus, even having a child along for the trip doesn't necessarily mean the trip is hijacked by particular needs of the child.
Car Seat: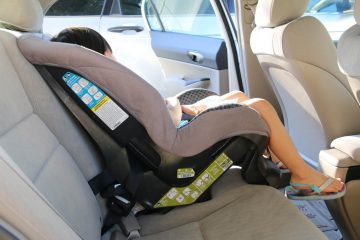 Even though we could have rented a child car seat for something on the order of about $20 per day, when the trip lasts for over a month, this can add up to a lot of money! So we wound up buying a cheap car seat with a five-point harness. That at least allowed us to just use our own car seat (which also didn't count against our checked luggage quota) in the rental car. Plus, it gave us the peace-of-mind that it would at least keep our child in place as well as being sanitary.
Car Seat Bag: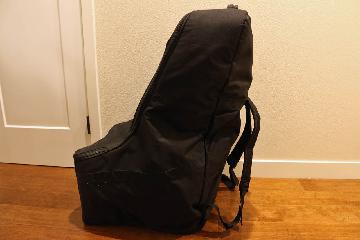 Since we brought our own child seat, we also needed a car seat bag. The key feature of the car seat bag (besides protecting the child seat) was that it had backpack-like straps. Therefore, we could sling the car seat on our back, which freed up our hands to do other things. This was especially handy when we were at the airport as well as in the mass transit systems (trying to get to our accommodation).
Related Trip Reports
Waterfalls included in this itinerary
Visitor Comments:
Got something you'd like to share or say to keep the conversation going? Feel free to leave a comment below...
No users have replied to the content on this page