The World of Waterfalls has been to this waterfall, which you can read about here.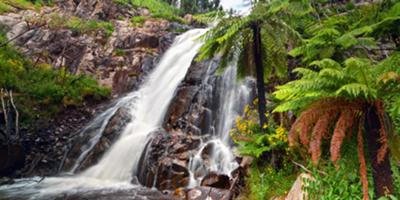 I visited Steavensons Falls on a recent photography excursion to the Marysville area in Jan 2011.
Last time I was up this way the falls were closed to the public due to fire damage and the inherent dangers. Now they're open, but lack some of the ferny green grandeur that they once had.