The World of Waterfalls has been to this waterfall, which you can read about here.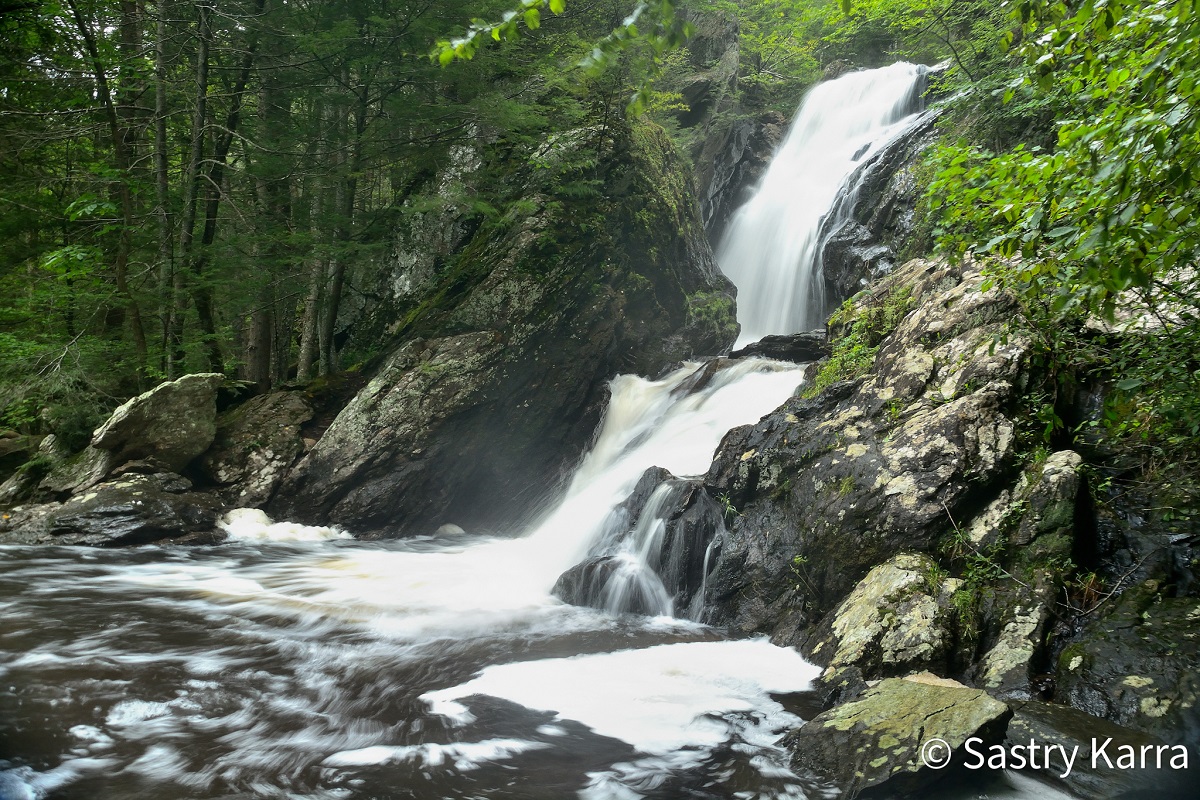 In Campbell Falls State park in CT, USA, the waterfall is almost 50ft tall, two levels and the hiking to the fall from parking lot is less than 1 mile one way.
When coming close to the fall (you will hear the roaring sound), the fall is very steep.
Extra caution is needed for kids and seniors.
The bottom of the falls is so attractive when I took it with a long-exposure.