The World of Waterfalls has been to this waterfall, which you can read about here.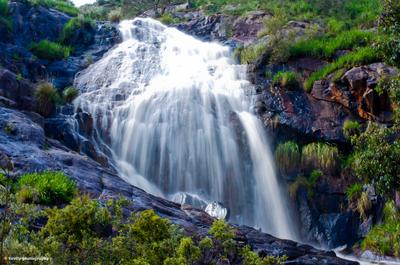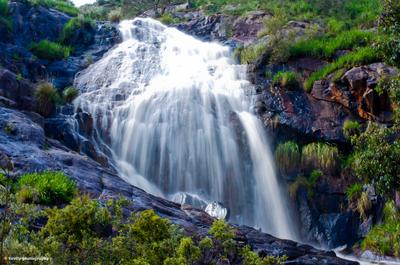 I read about the falls on this site after searching online for things to do in WA, my 15 year old was over from the UK and I wanted to show her the sights.
I can recommend tackling the falls from the bottom as this was a pleasant walk (even though it rained on and off) and gave a feeling of you've earned it as you approach the falls themselves.
A word of warning don't take buggies for small children they cannot make it all the way along to the falls. If you have small children keep hold of them tightly as they can easily fall over.
I also recommend going on wet days or after a wet day, the falls really get going at these times and make for more of an experience and not just a trickle!
Final point if you want to get right up to the falls and be really close you will need footwear to suit as you need to climb rocks to get there when the water is really flowing as it goes over normal footpath areas. Enjoy!