This post was in response to Multnomah Falls
The World of Waterfalls has been to this waterfall, which you can read about here.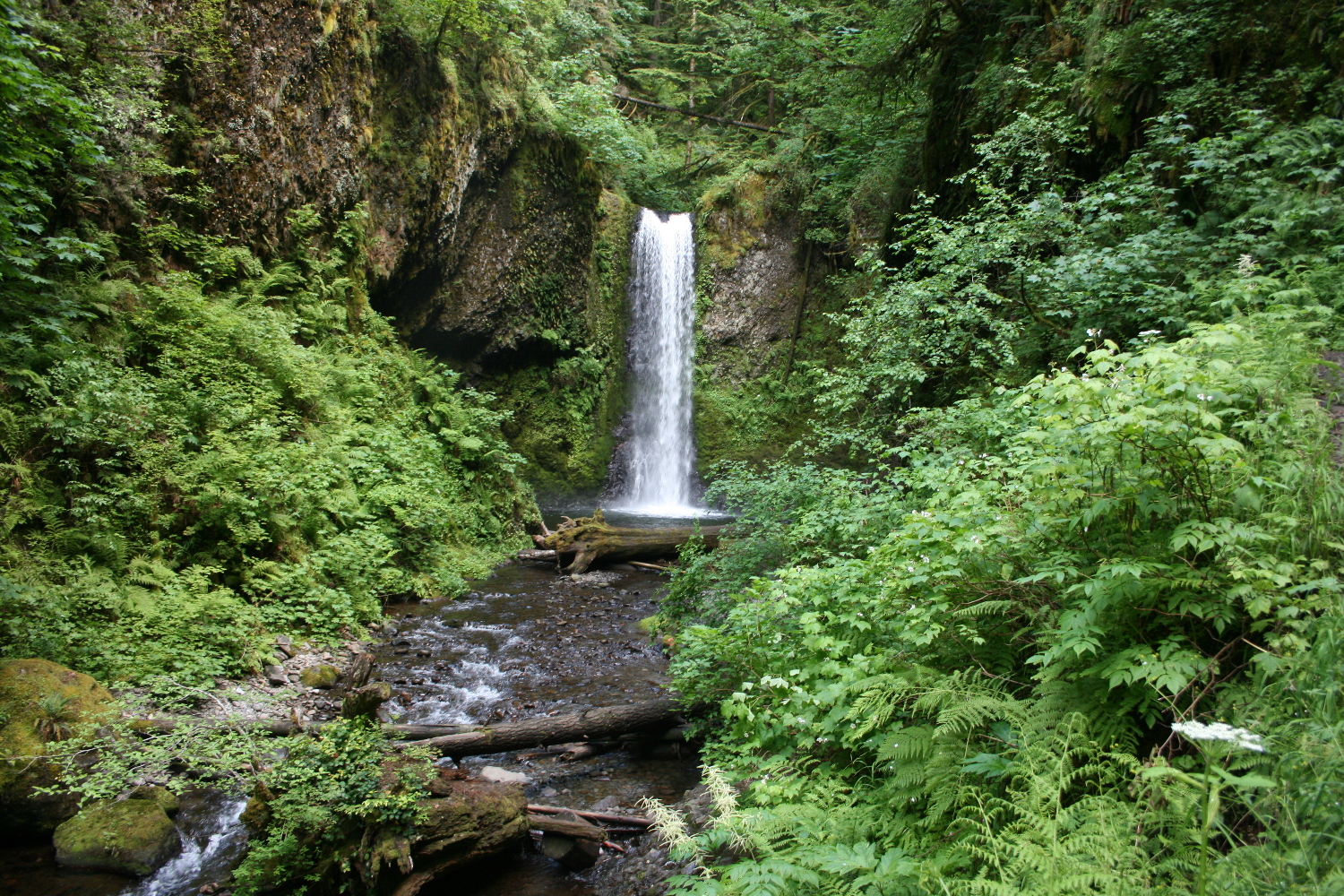 If you continue on the trail above the falls you _really_ lose the crowds–as well as the pavement. 😉
You pass another couple of waterfalls on Multnomah Creek: first Weisendanger, and then Ecola.
After a bit more than half a mile from the top at Multnomah a branch trail heads west, which you can take to come down at Wahkeena Falls, passing Fairy Falls on the way.
You can then just walk back to the base at Multnomah on the trail along old US-30.
Presumably you could park at Wahkeena and do this loop in reverse.
Also, according to the map, rather than come down by Wahkeena you can continue west and come down by Coopey Falls instead, but I haven't done that.
Btw, it's said that the "Cascade" Range was given its name from all the waterfalls along the Columbia Gorge.
Those falls, in turn, result from the gorge being scoured by the Scabland floods, which truncated the drainages coming into it.