There is no write-up for this waterfall by the World of Waterfalls. Submit your own write-up!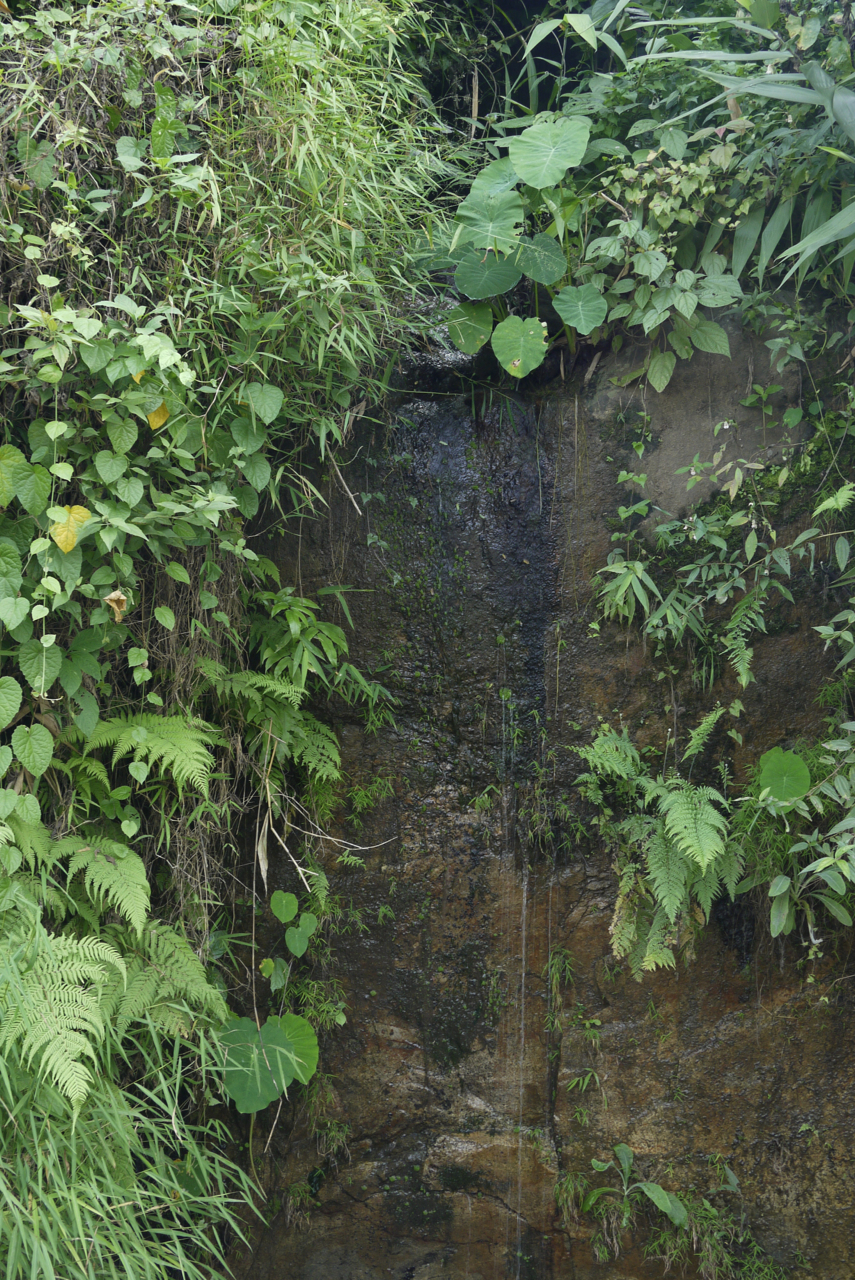 This is just a trickle, but it is one of many tiny waterfalls that have been special to me as a botanist.
I study wild taros (Colocasia) that grow in wet places. In 1987 I first began seeing wild taros on waterfalls in Queensland when I was doing fieldwork for my PhD.
Since then I've been chasing wild taros and waterfalls wherever I can in Asia and the Pacific.
Many times, the taro and their baby seedlings are scattered around a mossy trickle like this one I saw on the road to Shillong from Guwahati.
Other times they are bravely clinging to cracks high on the side of a cascade pouring out of cloud-covered rainforest.
I have often thought working on a project like WoW would be a good alternative life and here it is – my dream website!
And I already found wild taro growing at Detien Waterfall in Guangxi, in the China pages here.
I'm now in lockdown in Kyoto, Japan, but can continue visiting waterfalls at WoW. Thanks.