There is no write-up for this waterfall by the World of Waterfalls. Submit your own write-up!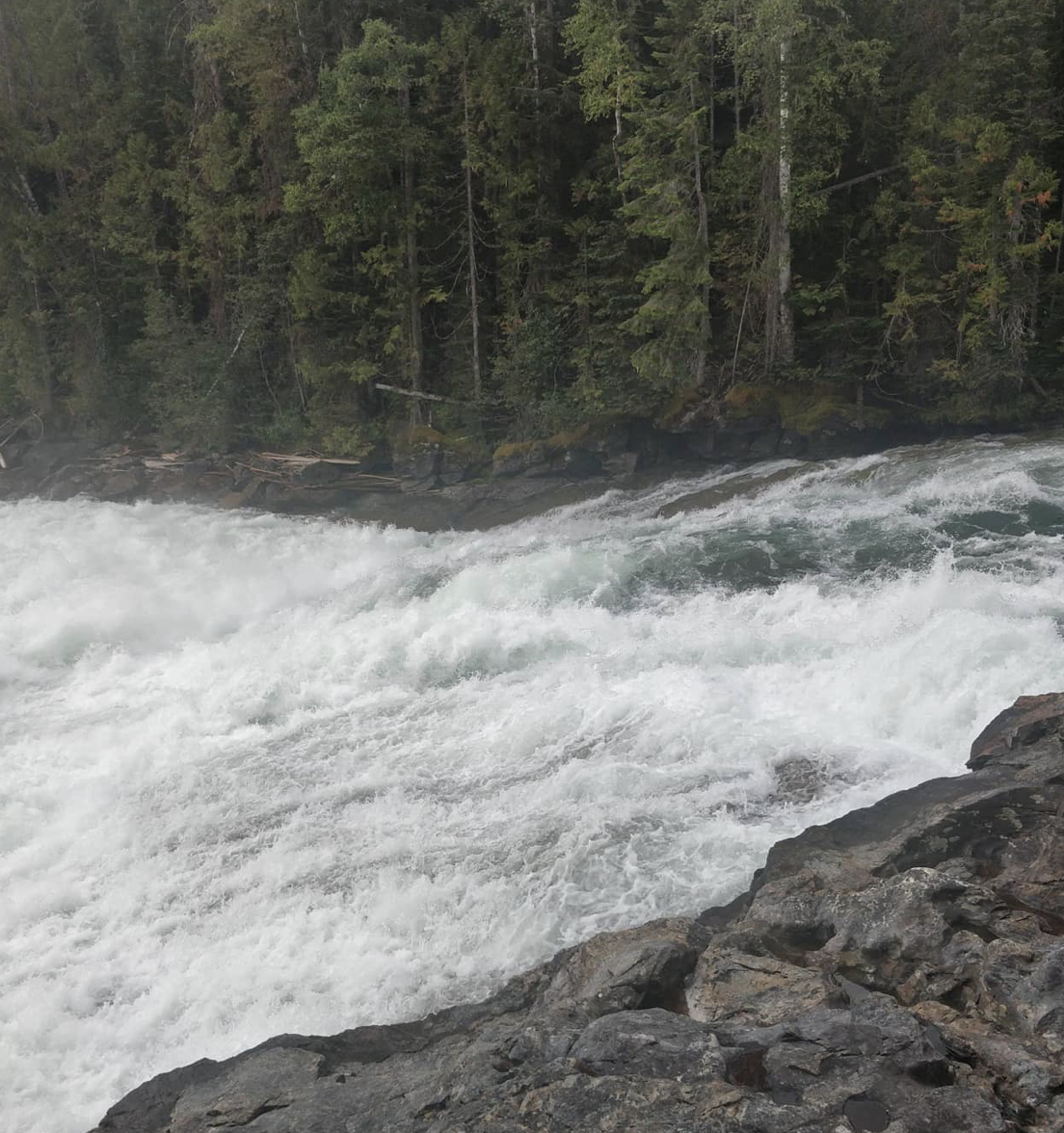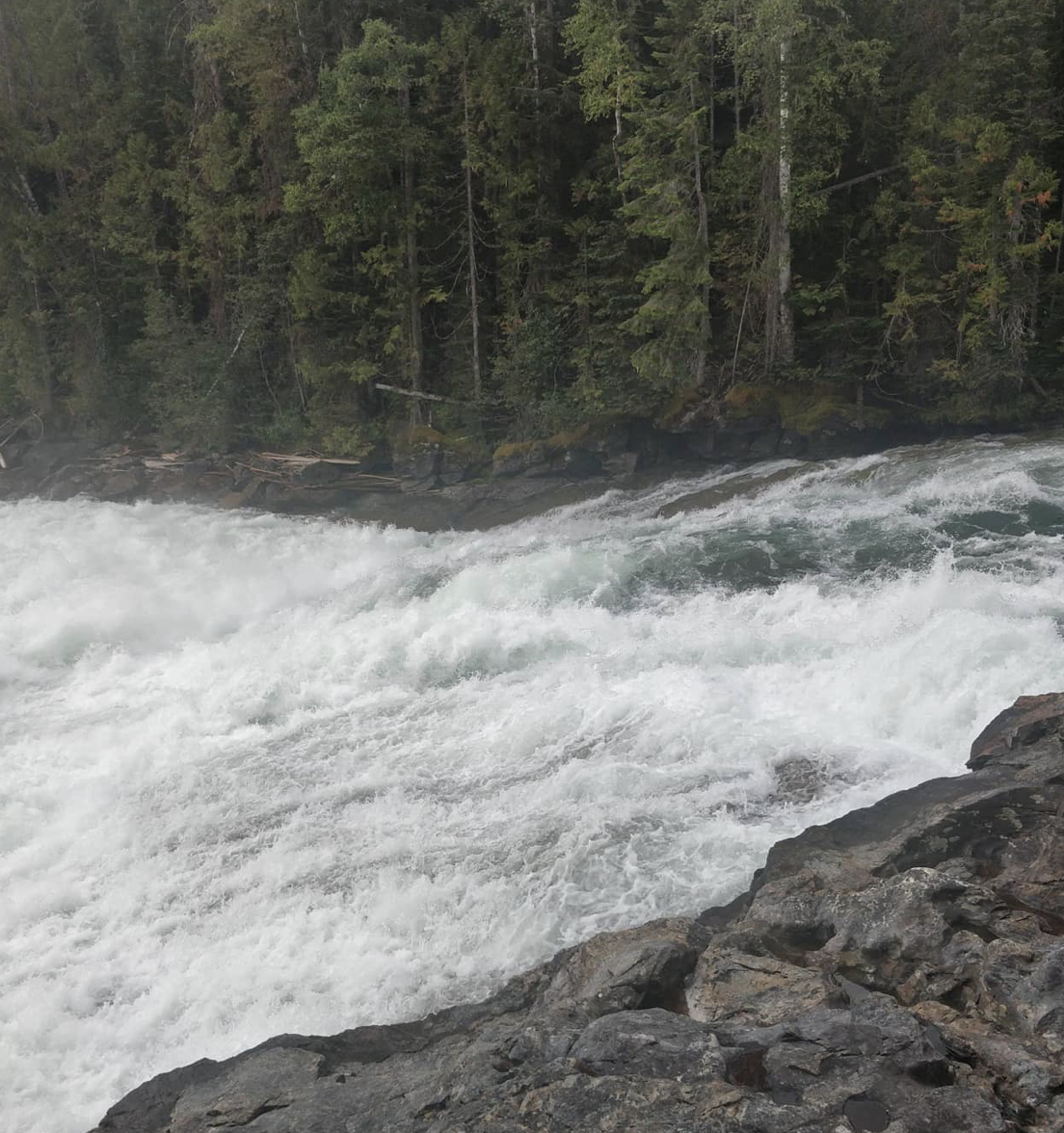 The Clearwater River features many wide waterfalls, and Baileys Chute is probably the most accessible out of all of them. It is around 30 feet high, so the drop itself isn't too impressive. However, the Clearwater River is a major river and so any waterfall along its journey towards the Fraser River will be quite spectacular.
You get good, angled closeup views by the viewpoint. This waterfall is always worth visiting, but it is much more fascinating in the fall when the salmon run is happening. Chinook salmon make desperate attempts to leap up the falls here after making a several hundred kilometre journey, to no avail.
You can visit three falls from the trailhead to Baileys Chute by doing a 2 hour hike to Myanth Falls; on the way you will also meet Marcus Falls. None of these falls are particularly tall. Baileys Chute is only 10 minutes away from the trailhead, which is accessed by a well-maintained gravel road on the way to Clearwater Lake. Great stop!