The World of Waterfalls has been to this waterfall, which you can read about here.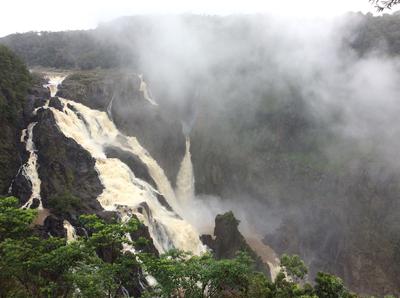 I had visited Barron Falls a number of times but alas, they were merely a trickle …. But then the rains came and the trickle became a torrent. A few intrepids stood in the February rain vainly waiting for rainbows.
During the rain, I also ventured up to Kuranda on the SkyRail. It was magical being above and in the rainforest in the rain. Thus I saw Barron Falls from the other side of the Gorge and the water was fairly gushing down the cliffs.