There is no write-up for this waterfall by the World of Waterfalls. Submit your own write-up!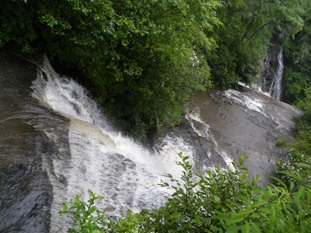 These two falls are another set of falls in Transylvania County NC (home to 276 of them). They come together and empty into one pool of water.
They recently have built a walk out so that you are standing over the Bastian Falls. You look over at the Connostee but due to development, they have built a neighborhood (gated community) and named it Connostee Homes and unless you know someone or buy a home there, you cannot get to that waterfall.
The locals who grew up roaming these falls don't appreciate that privatization of these two falls.
Enjoy.