There is no write-up for this waterfall by the World of Waterfalls. Submit your own write-up!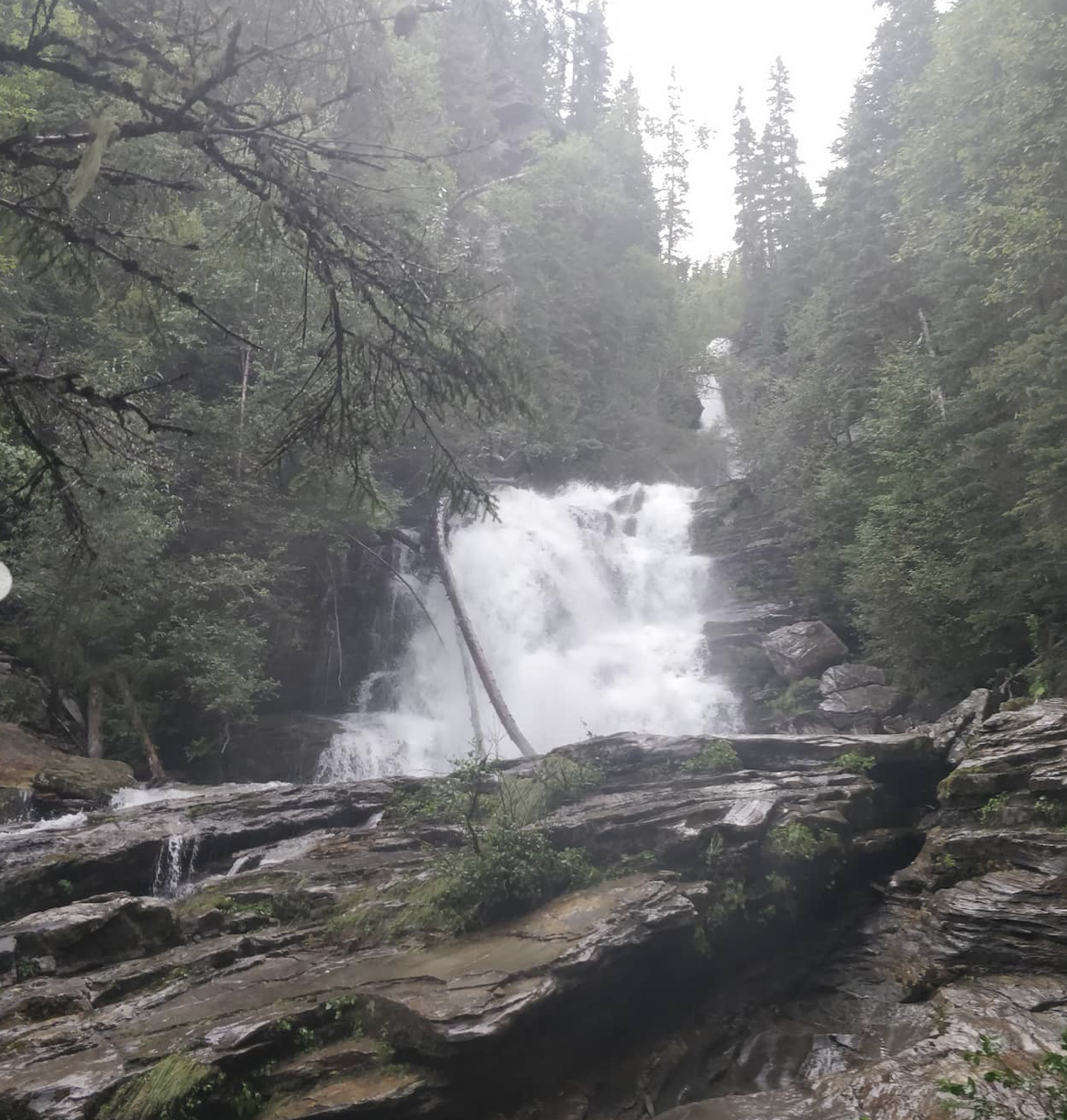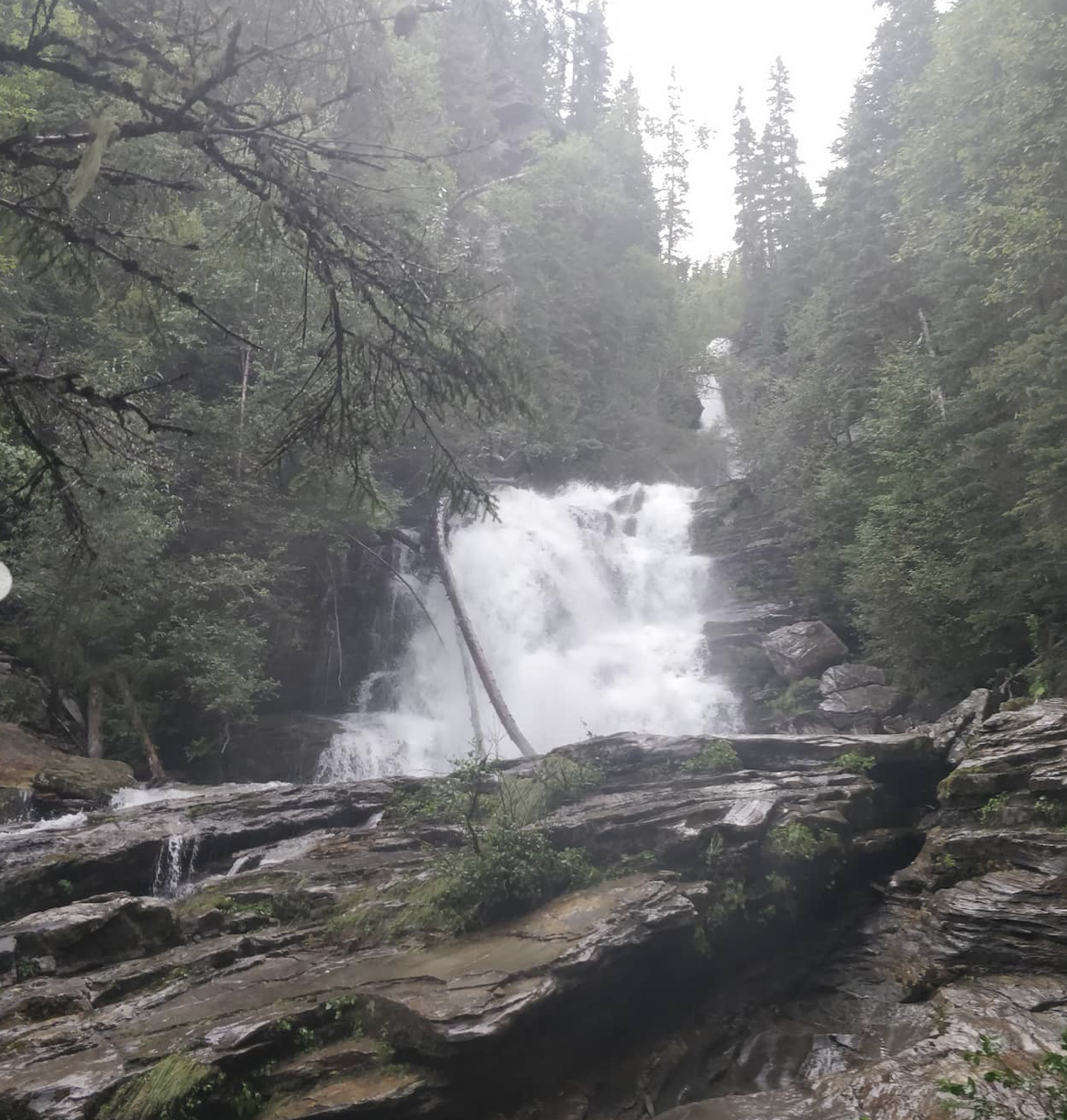 Bijoux Falls is a roadside waterfall along Highway 97, accessible through what has to be one of BC's tiniest provincial parks. The park doubles as a rest stop and picnic site.
The word "bijou" means jewel in French. The waterfall appears to be two-tiered, or at least that's what's visible of it.
Wikipedia makes the claim that the falls is 40 metres high, so that suggests there is more to the waterfall than what visitors would notice. What we can see is quite lovely already!
Steller's Jays — BC's provincial bird, are supposed to be quite common at this spot, even though I didn't see any on my visit. They are charismatic tricksters who will steal food and make rapid-fire calls.
I'm not aware of many falls near the area. War Falls is accessible through Carp Lake Provincial Park much farther away. If you've come this far into Northern BC, you might as well note down the waterfall mecca of Tumbler Ridge, which features many dozens of waterfalls, including the incredible Kinuseo Falls, the famed Monkman Cascades, and some really fascinating rock formations.