This post was in response to Black Swift Falls ("Ragged Point Waterfall")
The World of Waterfalls has been to this waterfall, which you can read about here.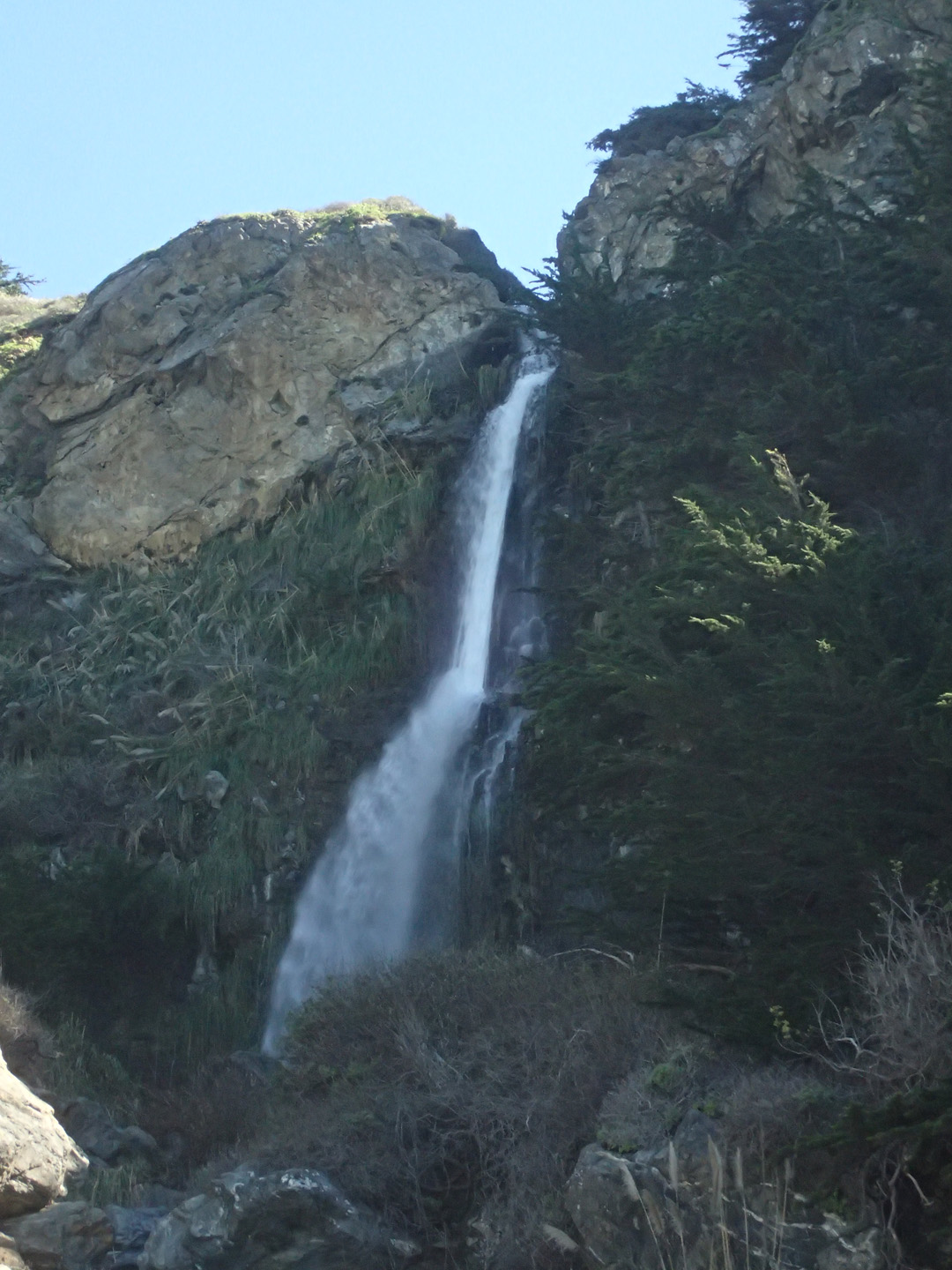 I have a few photos of Black Swift Falls, taken Feb 24, 2017. We were staying at Ragged Point Inn, and Highway 1 was closed north of there. I discovered the falls just by walking around. That was a wet winter, so the falls were flowing real well.