There is no write-up for this waterfall by the World of Waterfalls. Submit your own write-up!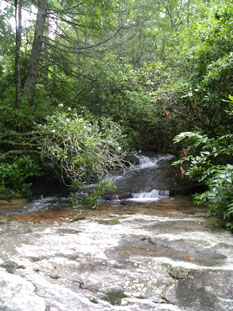 These waterfalls are on private property. You can stay at their Bed and Breakfast and Lodge. Bradley Falls Creek Inn.
I have affectionately named them lower, middle, upper falls. Enjoy.
In a week, you can see a video of these falls on my blog…google doing the right thing Bradley Falls Creek Inn.
I'm happy to let you know about this treasure…