There is no write-up for this waterfall by the World of Waterfalls. Submit your own write-up!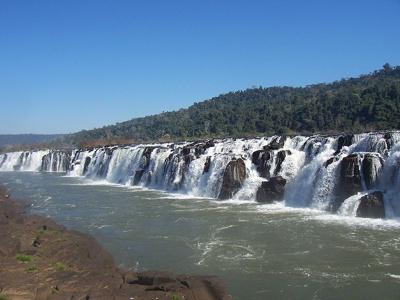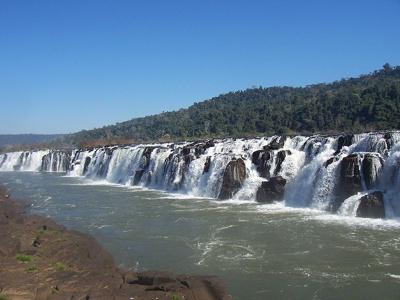 My story or that of Iguaçu Falls?
I'll begin by stating how great your website is and how impressive is the effort to catalog the many waterfalls you have come to know.
But I must criticize the "coverage" of the only one with which I am very familiar as a regular visitor, motorcycle tour operator in Brazil, graduate of Cal/Berkeley in Latin American Studies, and a lover of most all things Brazilian – Iguassu Falls.
Your description and listing suggests the Falls are in Argentina. In part, this is true. However, they are also considered to be in Brazil, from where most feel the viewing is better. Moreover, your website makes no reference to any waterfalls in Brazil, and though you may not have yet visited the country, including it with Iguassu seems appropriate.
Separately, and another occasion, I will share with you another fascinating waterfall, also "shared" by Brazil and Argentina, which you seem to have overlooked (partial photo attached). But most do not even know of its existence, despite apparently being the World's widest, running continuously a good mile from end to end, though only 20 meters tall.