There is no write-up for this waterfall by the World of Waterfalls. Submit your own write-up!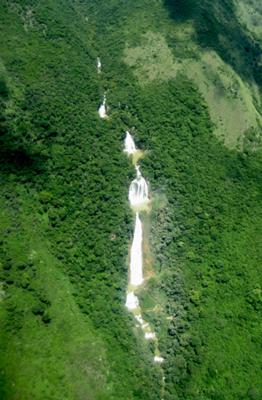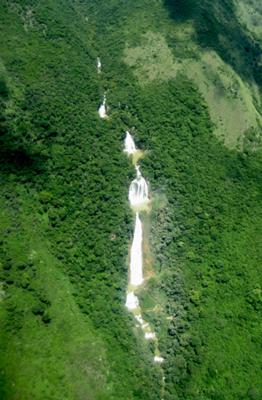 El Chiflon es una cadena de cascadas ubicadas en el municio de Tzimol, estado de Chiapas.
La mas alta de todas es La Cascada Velo de Novia con 70 MES aprox. En la folografia siguiente podemos oservar el conjunto de cascadas que juntas tiene una altura aproximada de 350 metros.
No visibles en esta fotografia, existen alrededor de 5 cascadas mas que conforman esta Cadena de Cascadas El Chiflon.
En La Cascada Velo de Novia existe un mirador justo enfrente, en el cual uno puede vivir la majestuosidad y la brisa en nuestros rostros.