The World of Waterfalls has been to this waterfall, which you can read about here.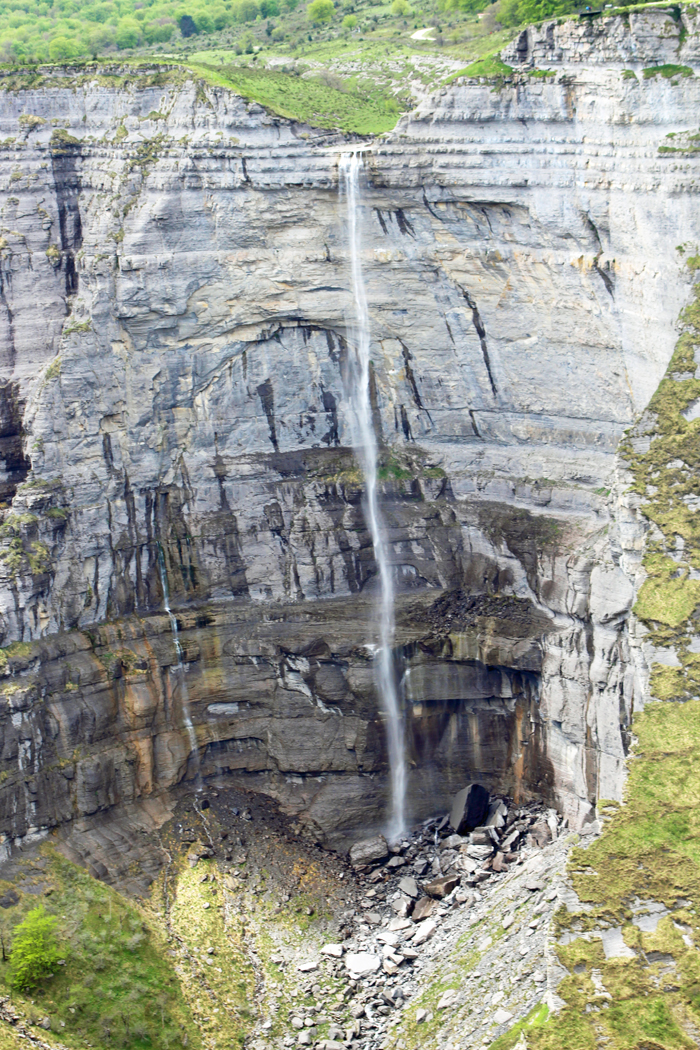 Two frontal views of this waterfall, with a height of 223 m is the highest in Spain and one of the highest in Europe. Unfortunately, it only can be seen in all its splendor after heavy rains. Here only falls a part of its total lenght.
The third photo was taken from a different view point, placed just in front of the waterfall.