There is no write-up for this waterfall by the World of Waterfalls. Submit your own write-up!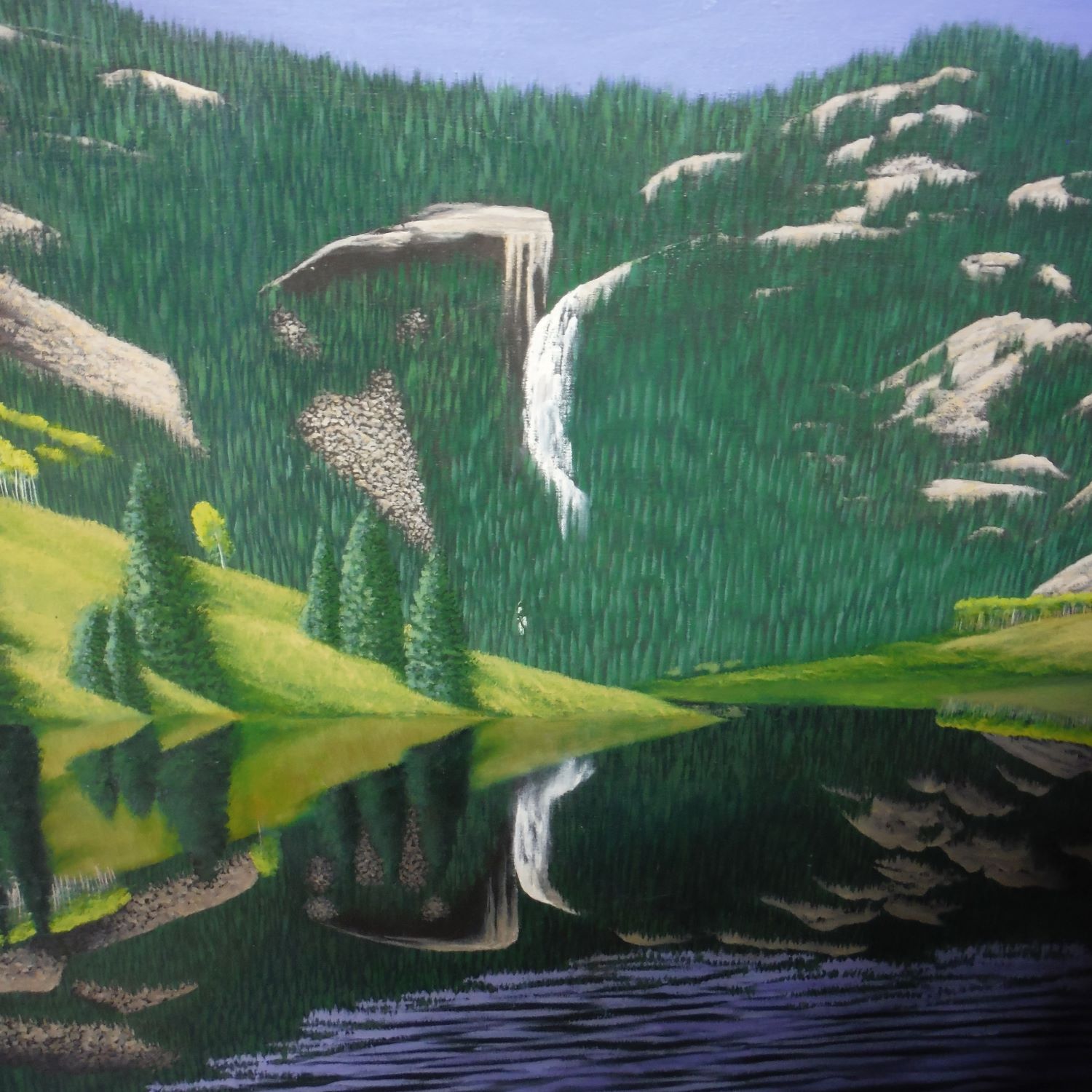 Cataract Creek Falls is one of those rare waterfalls which their reflections can be seen on a body of water, in the case of Cataract Creek Falls this would be Lower Cataract Lake.
There is a public campground east of the lake.
A loop trail takes you around the lake and to the base of the falls about halfway, where you can see some of the cascades in a dense forest, so the better viewing point is across the lake on its northerly shoreline.
Since the series of cascades flow varies greatly throughout the year, if you were to view it during the spring snowmelt at its peak flow, that may be your best chance to see the cascades reflected on the lake.
A tip top view of the summit of Eagles Nest, a thirteener north of Vail, Colorado, can be seen from some points on the north side of Lower Cataract Lake.
Tip top views of Mount Powell, another thirteener, the highest in the Gore Range, may also be seen.