There is no write-up for this waterfall by the World of Waterfalls. Submit your own write-up!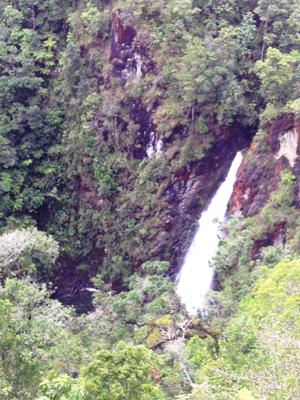 I call Ramtzul resort my little heaven in earth, my family and I go there every year to reconnect with our inner spirit, the place is magical and full of nature's beauty at its best like a beatuful river, tons of small water falls, mountains, a corridor for many wild life migration, and the best part a beautiful water fall that takes your breath away. But the water fall is being threatened by a Hydroelectric company and we don't want that to happen to such a beautiful hitten treasure as the Catarata Rubel Chaím any advice is welcome. Please see the attached pictures that do not do any justice to the real water fall. Located on the road to Coban, Guatemala kilometer 158.
Thank you to all of you water fall lovers.