The World of Waterfalls has been to this waterfall, which you can read about here.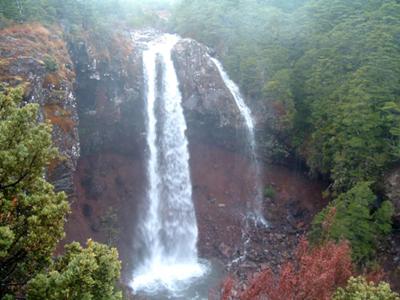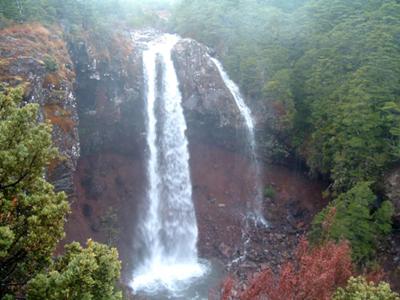 August of 2007, my dad and I took a short trip to NZ, which I've always wanted to do. We were the only ones booked on the trip around lake Taupo and Tongiriro park that day.
This was one of our stops. I do happen to be a Lord of the Rings
fan, and I recalled Andy Serkis talking about how terribly cold it was filming here.
He wasn't kidding!
It was raining when we were there, but we still had a blast. There's an observing platform that lets you get a good view of the falls. In person you can get a sense of how dramatic and dangerous the plunge is. Despite, or maybe because of, that, it's an incredibly beautiful place.