There is no write-up for this waterfall by the World of Waterfalls. Submit your own write-up!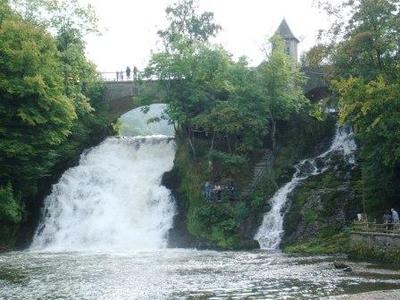 Waterfalls are not something that spring to mind when you think of Belgium, but there are several in the south-eastern province of the Ardennes. This hilly forested region was the scene of bitter fighting during the Battle of the Bulge at the end of World War Two and the area around Coo was no exception.
Today the waterfall at Coo is a very popular tourist destination complete with an amusement park at its foot. In this pretty valley the River Amblève drops 15m under a bridge and is split into two by a rocky outcrop which you can walk down via steps.