There is no write-up for this waterfall by the World of Waterfalls. Submit your own write-up!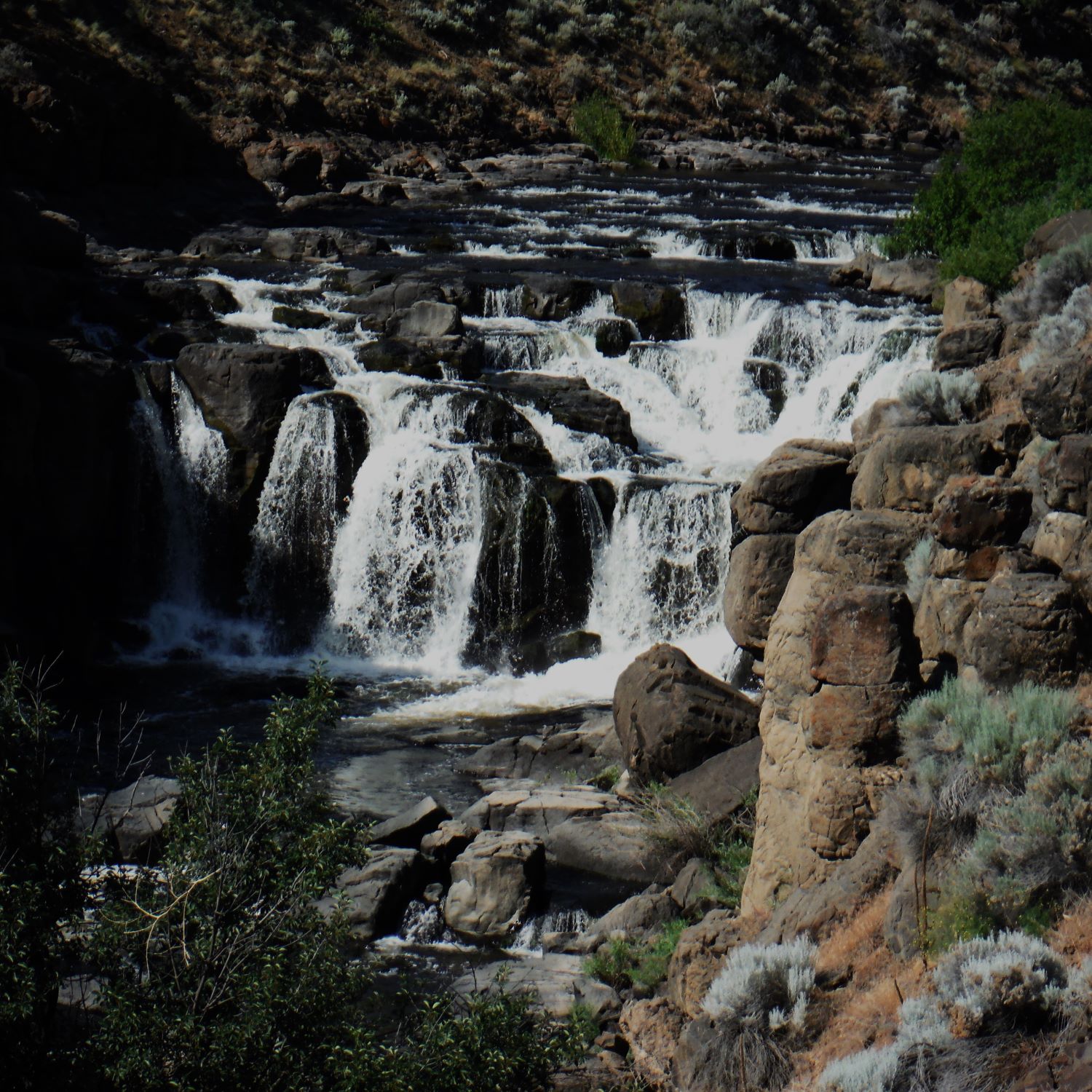 You won't miss seeing Deep Creek Falls from the highway which passes it parallel the creek on the north side of the canyon if you're coming from Adel which is to the east.
You'll be going upstream alongside the creek and travelling in the other direction you might have missed the falls.
There is or was no trail to get you closer to the falls from the highway, and there wasn't any approved or designated parking area along this paved highway at the falls either.
This write up doesn't say anything about what may change with some waterfalls worth stopping to view and finding a newly constructed parking area.