There is no write-up for this waterfall by the World of Waterfalls. Submit your own write-up!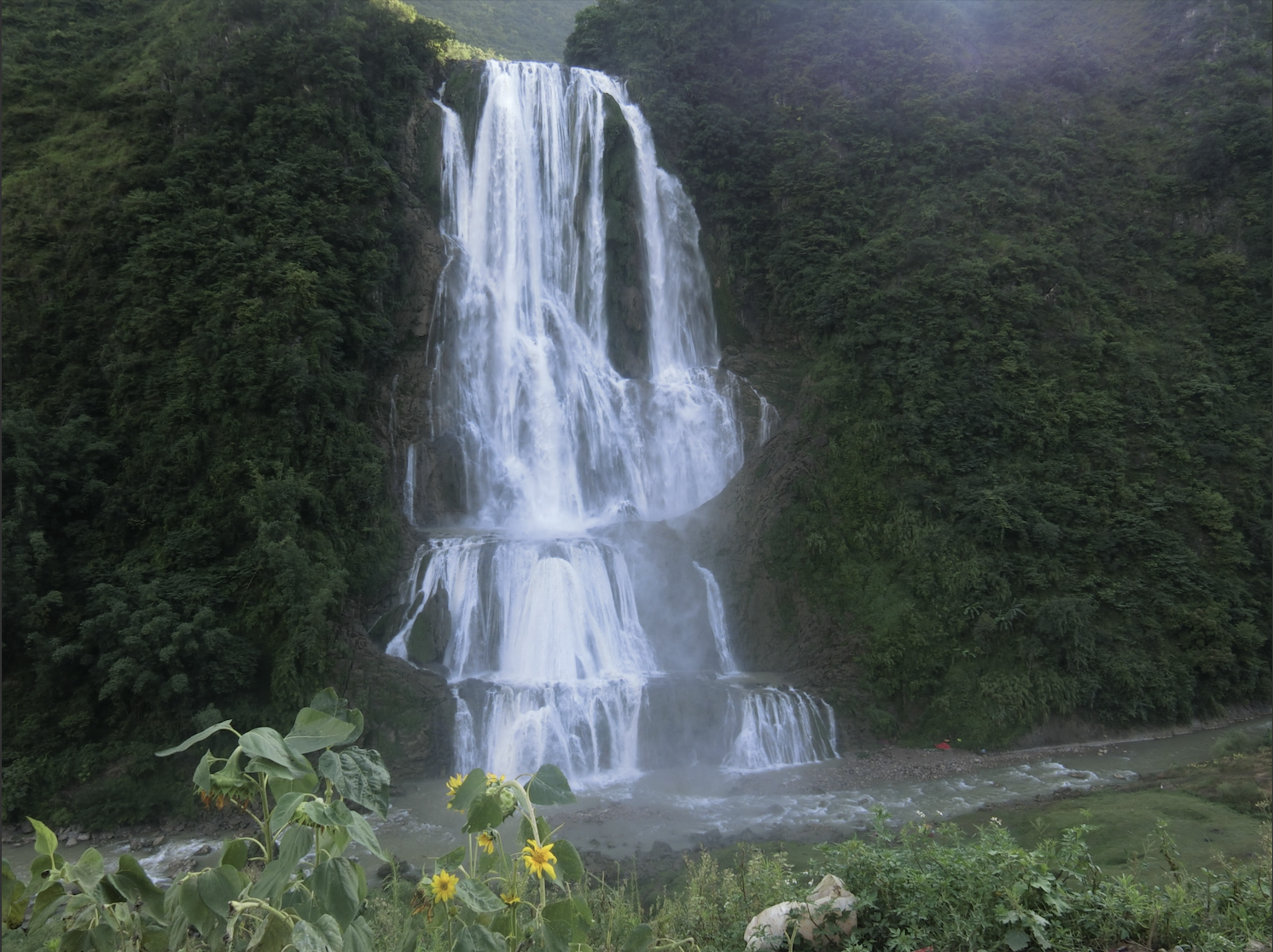 This is one of the biggest, highest and most spectacular waterfall in China, located in Guizhou, Guanling as one of the 18 waterfalls in the Huangguoshu Waterfall series.
Located 6 km Upstream, westwards to Huangguoshu waterfall, it consists 3 major falls with a total of 410 meters.
The following pictures is taken in 2015 at Gaotan Waterfall, the bottom layer and biggest falls of Dishuitan Waterfall.
This waterfall is 130 meter high and around 40 meters in width. It requires an approximate 30 minutes drive from Huangguoshu waterfall scenic point.
There wasn't a specific site established for the waterfall, therefore little tourists came here.
The waterfall itself is located on the western cliff of Balinghe valley, and the best view spot is located in 1km south to Weili Village.
This waterfall is highly dependent on the time of visit. Between July and August, this waterfall could turn into a monster after pouring rain as it collects huge amount of rain water from the mountain above it.
During dry season(March to May, December to February), there's almost no water coming from the upstream; the waterfall will be weak and there's nothing really special except a black, precipitous cliff.
There's a tiny muddy path located on the cliff next to the waterfall.
Tourists can walk from the river bank all the way down beneath the waterfall.
The path is extremely slippery and hard to hike.
But the view underneath the valley is absolutely worth for the time it consumed to get down or even slip.