The World of Waterfalls has been to this waterfall, which you can read about here.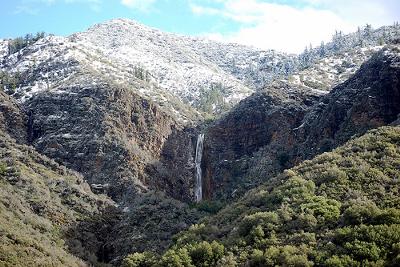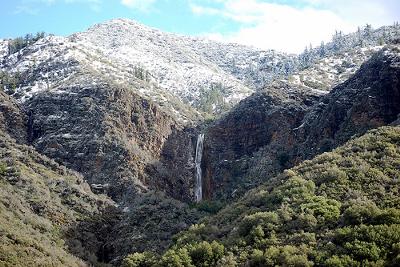 Me and a friend were driving up through the 33 to see some snow because snow level had dropped a lot and hadn't been in the snow for a few years so we went.
He showed me a place where he got dropped off for a hike to go through Sespe Creek into Filmore, and on our way back to the 33 I saw the Rose Valley Falls out of the corner of my eye.
I had never been up there before or anything and from a distance it looked frozen over almost, but we found a road got close and got a nice looking picture.