The World of Waterfalls has been to this waterfall, which you can read about here.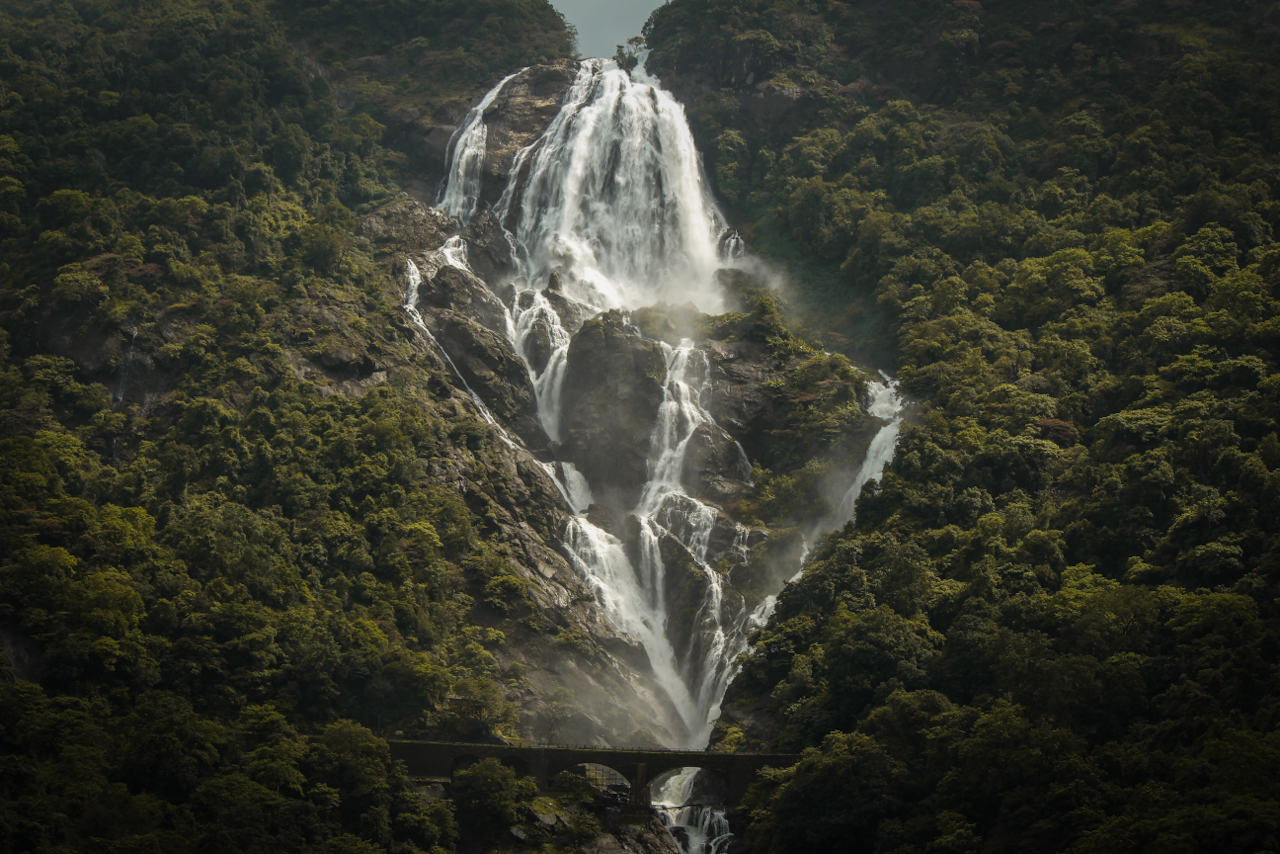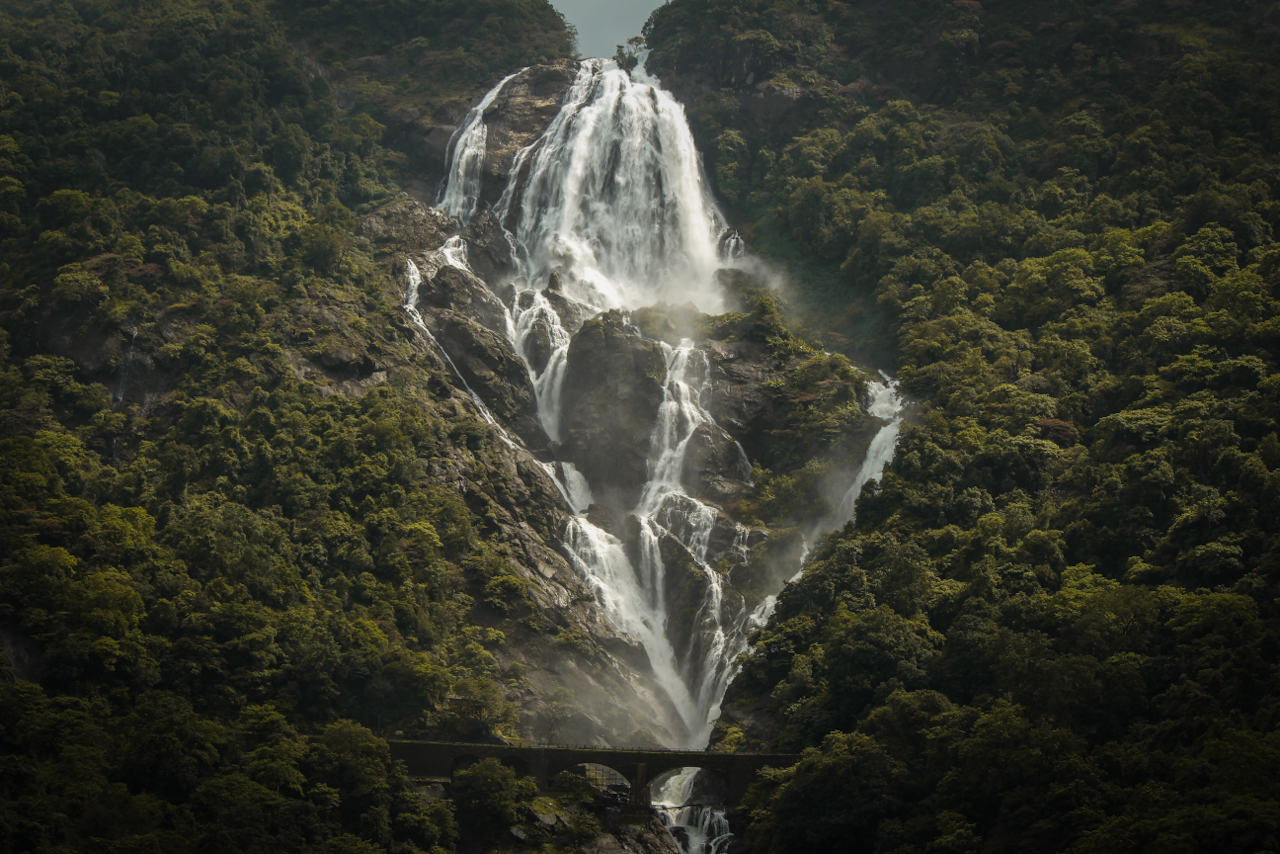 Dudhsagar Falls is located in the Indian state of Goa. It is one of the tallest waterfalls in India with a height of 310 m (1017 feet). Dudhsagar Falls is located on the Madgaon-Belgaum railway line on the Mandovi river near the Goa-Karnataka border. Dudhsagar Falls is located in Mollem National Park and Bhagwan Mahavir Wildlife Sanctuary in the Western Ghats. The waterfall is named Dudhsagar because it looks like a sea of milk falling from a height. The waterfall is surrounded by dense forests which is rich in biodiversity. Because of the waterfall is in the Wildlife Sanctuary, it requires permission from the Forest Department to go there. Dudhsagar Falls is very famous. The view of this waterfall is very captivating, especially in the rainy season. So thousands of tourists come to see this waterfall every year. Kalavantin Durg-Worlds most Stimulating Fort
• Where is Dudhsagar Falls Located? – Dudhsagar Falls is located in the Indian state of Goa. Dudhsagar Falls is on the Madgaon-Belgaum railway line at a distance of 55 km from Madgaon and 80 km from Belgaum. The nearest railway station from this waterfall is Kulem 12 km and Castle Rock 14 km.
• Biodiversity – Dudhsagar Falls is located in Bhagwan Mahavir Wildlife Sanctuary and Mollem National Park. This place is rich in biodiversity. Lots of wildlife species are found in this place. Many rare species of wild animals & plants are found in this sanctuary. Many wildlife species such as Tiger, Leopard, Indian Bison, Giant Squirrel, King Cobra, Indian Rock Python, Hump-Nosed Pit Viper, Bluebirds, Wagtails, Golden Oriole, Great Indian Hornbill are found in Bhagwan Mahaveer Wildlife Sanctuary. The total area of Bhagwan Mahavir Wildlife Sanctuary is about 200 sq km. In 1978, the sanctuary was declared as National Park. The core area of this National Park (Mollem National Park) is 107 Sq Km. Amboli Ghat Biodiversity Hotspot
• Some Useful Tips Before You Visit Dudhsagar Falls – 1) Railway police have banned people from walking on railway tracks. So avoid walking here. 2) It is better to go for pre-booking at this place in season, otherwise it will take a long time for jeep booking. 3) Do not litter in the sanctuary or near the waterfall. Ex: Do not throw plastic bottles or other garbage elsewhere. 4) Wear a life jacket before going for a swim in the waterfall/pool. 5) Avoid feeding monkeys at waterfalls. 6) Wear gumboots during the monsoon. Carry salt or tobacco to get rid of leeches. 7) Carry protection for photographic and electronic equipments.