The World of Waterfalls has been to this waterfall, which you can read about here.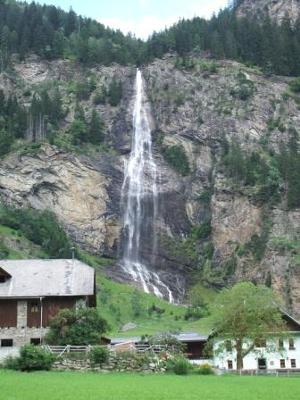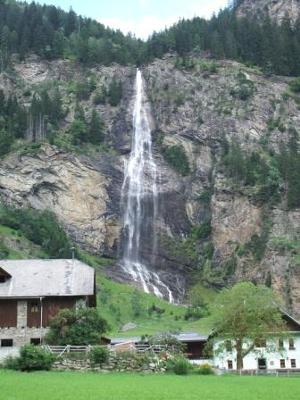 The Fallbach waterfall is situated in the beautiful Maltatal valley in Carinthia Southern Austria.
Maltatal is known as the valley of the waterfalls and is particularly popular for ice-climbing on the frozen falls in the winter.
The Fallbach plunges 200m in freefall over the mountain side. It is easily visible from the road where there is a large car park. It is an easy walk to the base of the fall but you have to pay an entrance fee as there is a water games park for children there.