There is no write-up for this waterfall by the World of Waterfalls. Submit your own write-up!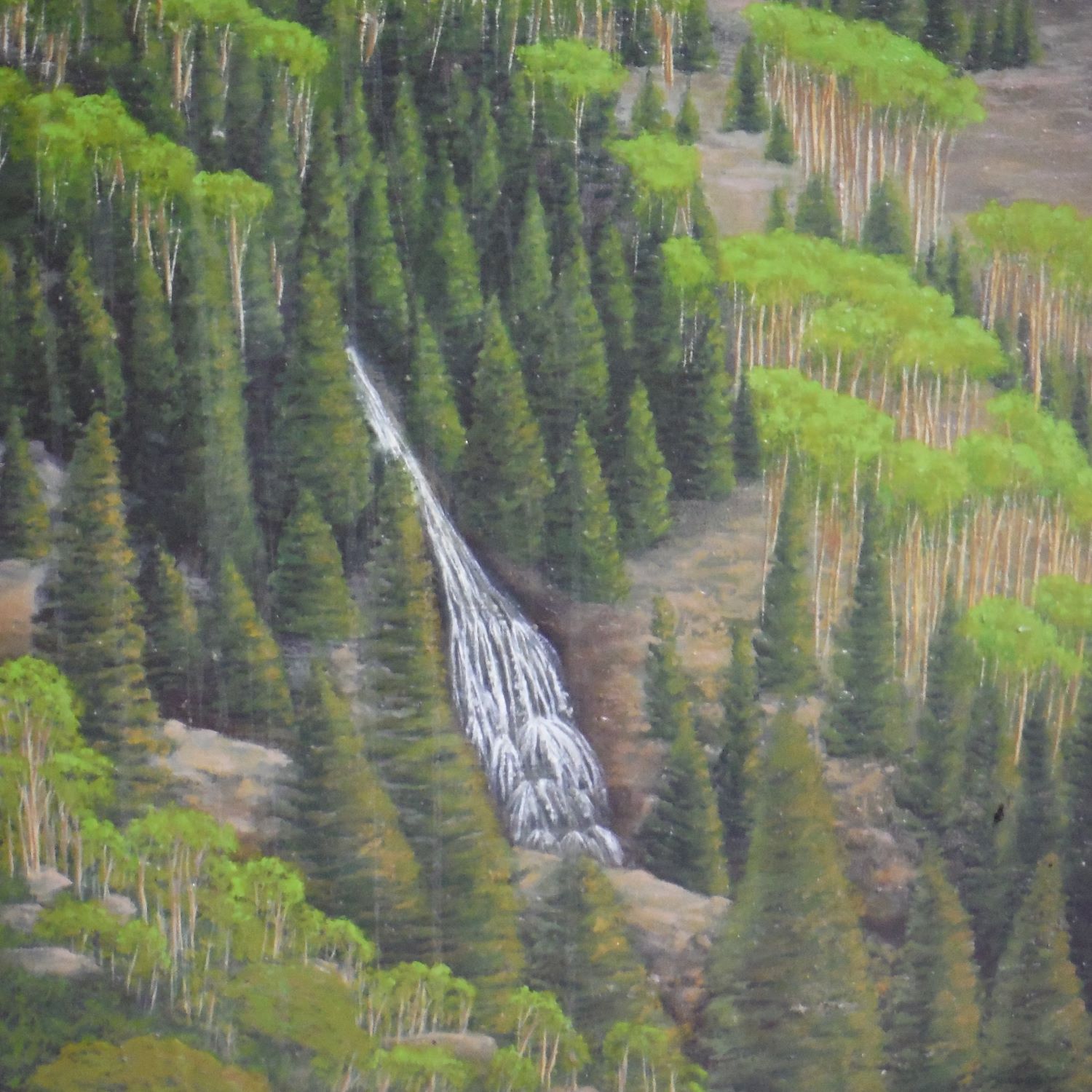 These falls on a tributary to Lime Creek are best viewed during the spring snowmelt, as they are very short lived.
Two weeks may be the window of opportunity to see them, but you will also have an opportunity to view Adrenaline Falls on Lime Creek if you were to hike down to them from the viewing point of these ephemeral falls on Lime Creek.
These falls on a tributary to Lime Creek have what you may call a tiered wedding cake effect, which makes them especially attractive as a subject for painting or photography.
Also in view from this west side of Lime Creek Canyon is Twilight Peak, a thirteener to your southeast from the viewing point.
The viewpoint where a camping spot was chosen, given a two foot deep snow drift across Old Lime Creek Road prevented travel further north at that point, and that camping spot was to the south of the crossing of Coal Bank Creek.
The deep snow drift across the road melted in a short two weeks, while wild onions and watercress were available.
There are other scenic waterfalls in this same area of several miles which can be seen during the spring snow melt looking across Lime Creek Canyon to the east.
Also, views of these other waterfalls may also be had from the paved road which is several hundred feet above Old Lime Creek Road at the confluence of Coal Creek with Lime Creek.
That confluence is very close by a viewing point of Adrenaline Falls, a favorite waterfall for kayakers with a big plunge pool at the base of those falls.
Be careful when hiking to any distant waterfalls which may be without trails or established hiking routes, cliffs along Lime Creek may leave you stranded without a way back if you don't stick to the route you followed to get there.
Hiking to waterfalls can become a dangerous habit.