There is no write-up for this waterfall by the World of Waterfalls. Submit your own write-up!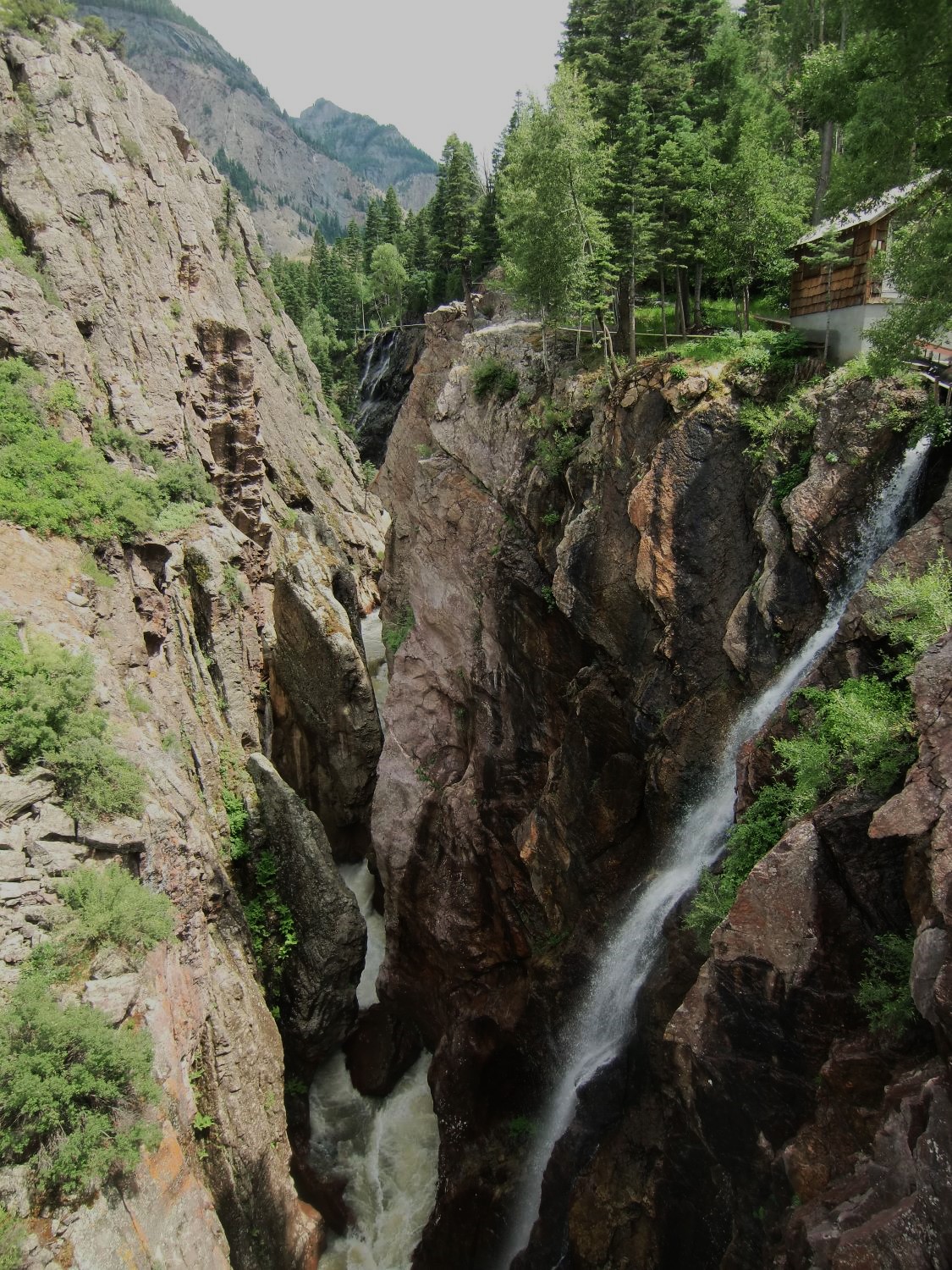 On entering Ouray's Box Canyon Falls & Park by way of Box Canyon Road on the south end and above most of the town of Ouray, Colorado you will cross a bridge over a narrow and deep canyon.
If you look upstream the canyon from the bridge you may see this waterfall on a small creek tributary to the Uncompahgre River and others to the south on up the canyon.
Box Canyon Falls which a walking tour through this park includes is on Canyon Creek. The Uncompahgre River and Canyon Creek have their confluence to the north of the park.
The area of Ouray, named after Chief Ouray, is known as the Switzerland of America for its waterfalls, high peaks, wildflowers and scenic alpine splendor.