The World of Waterfalls has been to this waterfall, which you can read about here.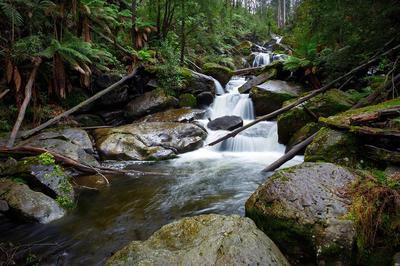 I return yearly to the Marysville area in the Yarra Ranges to photograph various waterfalls. The area is finally recovering from the 2009 Black Saturday bushfires.
This trip consisted of a visit to The Beeches and Taggerty Cascades further upstream, and a visit to Steavenson Falls on the way out of town. I find Steavenson Falls the least interesting cascades in the area, and by far the least photographic. Search further out, there's much better stuff up there.