The World of Waterfalls has been to this waterfall, which you can read about here.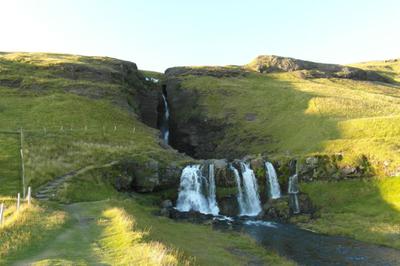 Partially inspired by this site, I have recently visited Iceland to see some of its amazing waterfalls in real life. I wanted to add my pictures of Gluggafoss, which might help to explain its name. "Gluggi" seems to translate as window. As you can see, when less water is flowing, the waterfall seems to fall "behind the windows" for more than half its height, which I would assume has inspired its name.
Thank you for creating this site!