This post was in response to Submit A Waterfall
The World of Waterfalls has been to this waterfall, which you can read about here.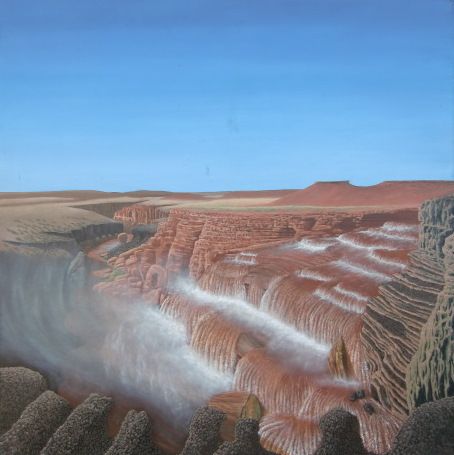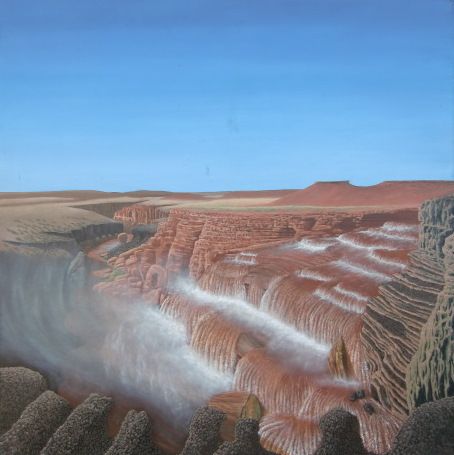 Grand Falls, also known as the chocolate or muddy Niagara, are maybe the largest waterfall in Arizona, Colorado, New Mexico, or the whole Colorado River Basin.
But that's only when they're flowing at around their peak, which is in February or March, from the snowmelt which feeds the Little Colorado RIver at its source in the White Mountains.
There are two wide steps to the falls, and if you're there when there is sufficient snowmelt and the right time of year, the falls may be from one side of the cliff edge to the other without any breaks in the water or dry spots in between.
By the summer or fall, the falls may only be a trickle, and you could easily walk across the Little Colorado River.
The White Mountains which the snowmelt from feeds the Little Colorado River are so distant, they're over the horizon, and the mountains you will see to the west are north of Flagstaff.
The terrain in this area is desert, not where you'd expect to see any water or a huge waterfall in the summer.