The World of Waterfalls has been to this waterfall, which you can read about here.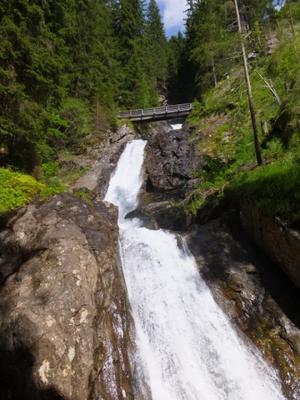 You will find the Günstner Waterfall located in the Austrian province of Styria between the villages of Schöder and Krakaudorf. From the road an unpaved track leads to a parking area and then it is only a ten minute walk to the fall.
The Günstner Waterfall is 65m high and approximately 250 litres of water roar over the three cascades every second. Since 1906 it has been possible to walk up the side of the fall by means of wooden walkways and steps to a bridge over the top.