There is no write-up for this waterfall by the World of Waterfalls. Submit your own write-up!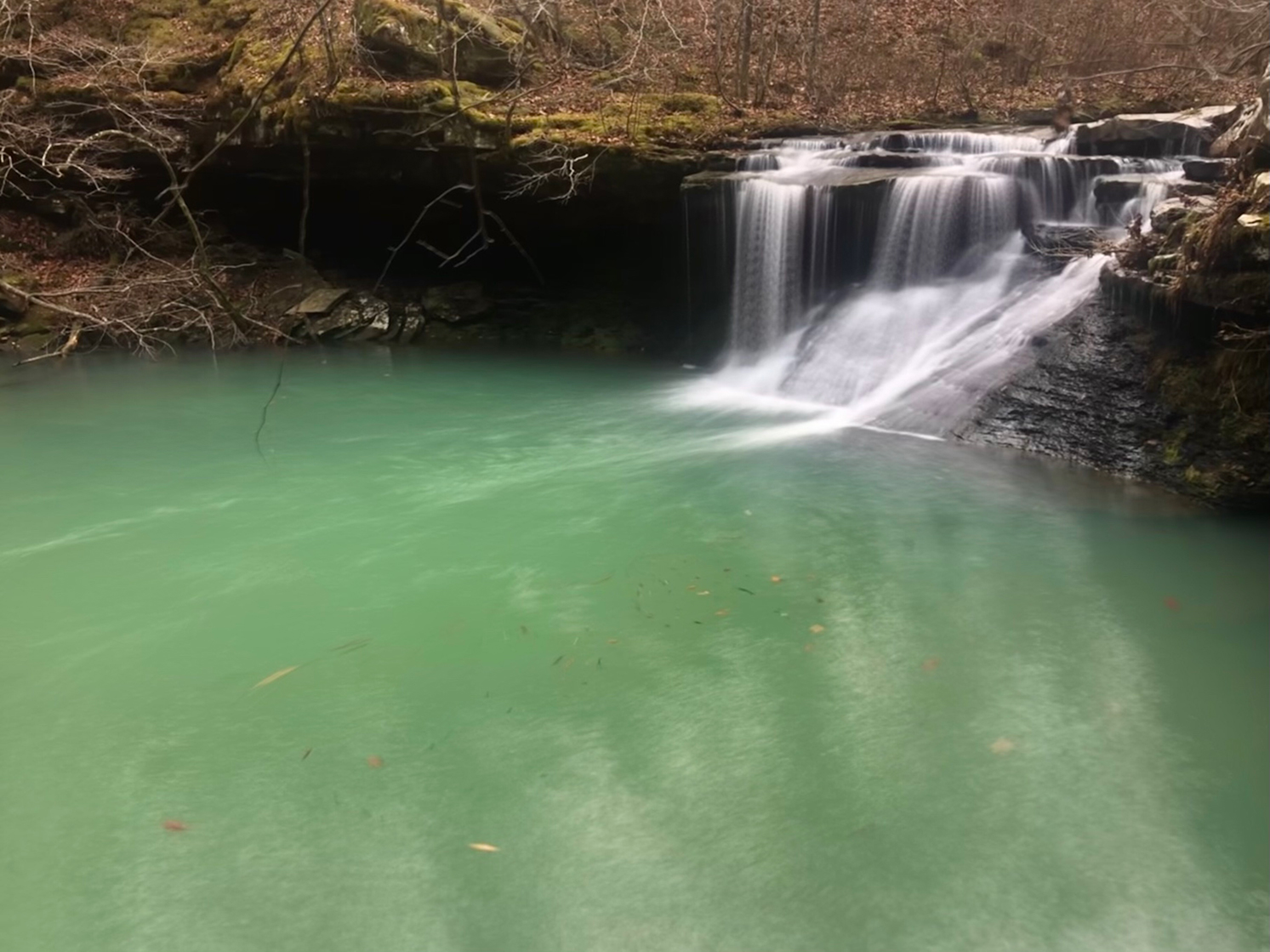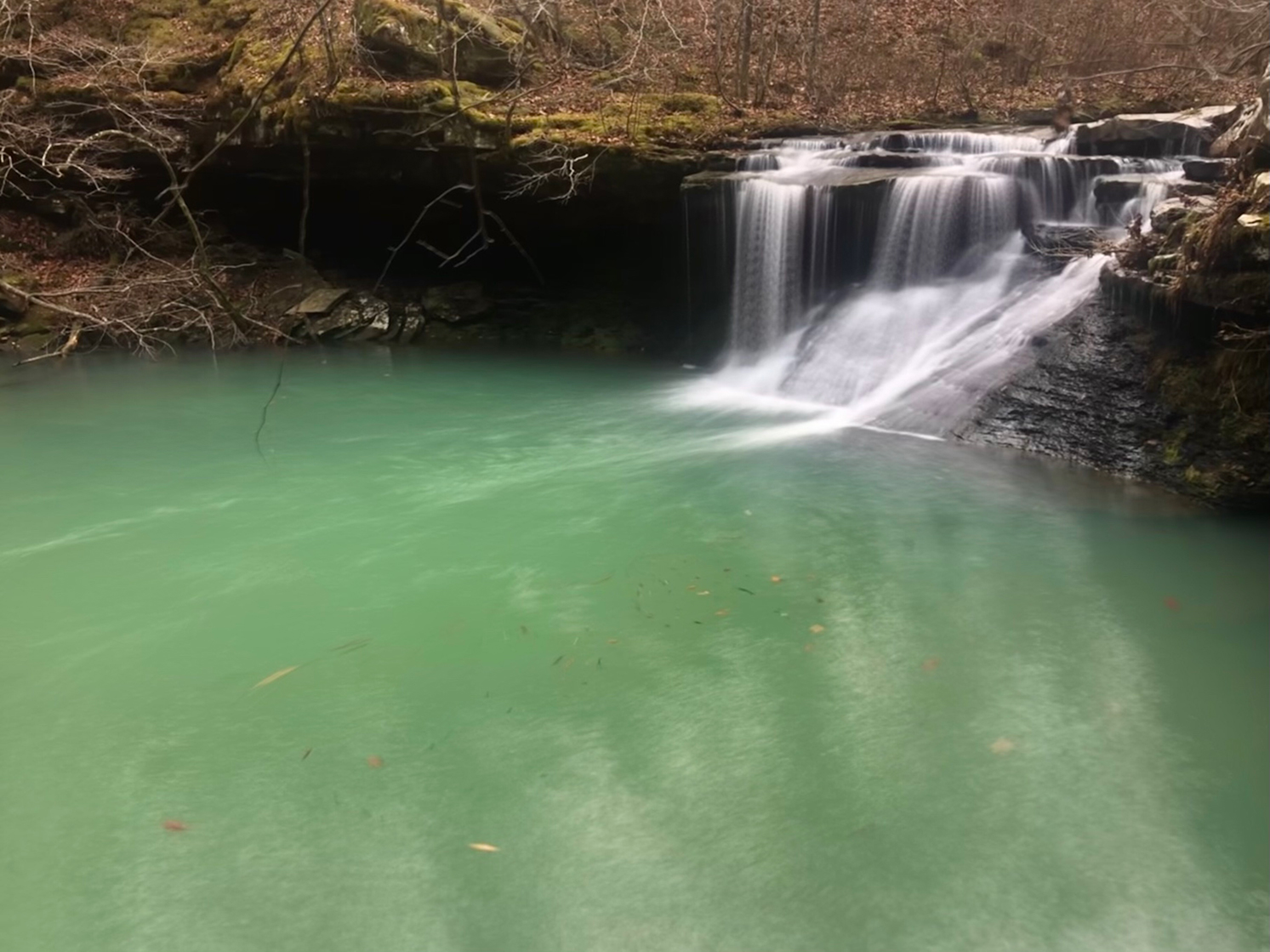 Hard Hill Falls is a 12 foot high waterfall on Mill Creek in the Ozark National Forest, Arkansas.
It has a beautiful pool water at the base which typically is 30 feet by 60 feet.
It has a con-coved bluff shelter under the drop that surrounds three sides of the pool.
20 feet above the falls on its south side is a bluff shelter that overlooks the falls and Mill Creek both up stream and down stream.
Up stream from the falls are two nice drop falls about 4 feet high feeding in from the main flow of Mill Creek and a unnamed tributary coming in from the southwest to make a pretty twin fall drop.
On the main flow is a natural tile in the water that curiously looks man made.
It is a mostly level hike to the falls with some beautiful large boulders on the bushwhack.
My little hiking buddy Bennett (6 yrs old) felt like it should be named Hard Hill Falls because of steepness in the elevation gain in one spot.