The World of Waterfalls has been to this waterfall, which you can read about here.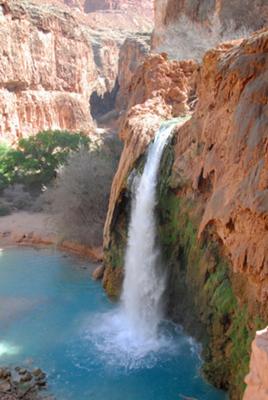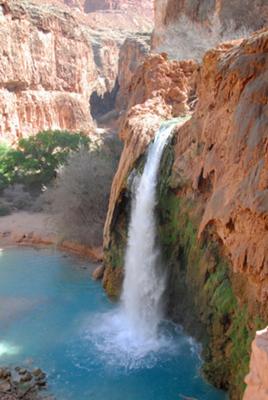 I'm not sure whether this is influenced by the water level or the flash flood in 2008. When we visited Havasu Falls last week, there was a single plume of water surging over the crest.
As stunning as this waterfall is, we thought Mooney Falls (a mile or so down stream) was even more impressive.