The World of Waterfalls has been to this waterfall, which you can read about here.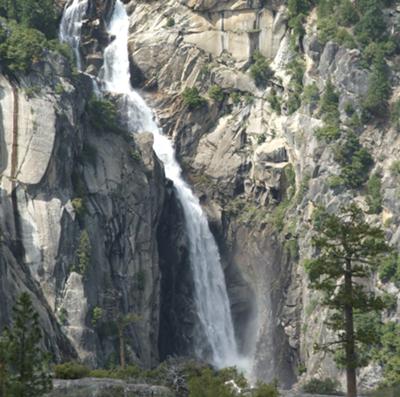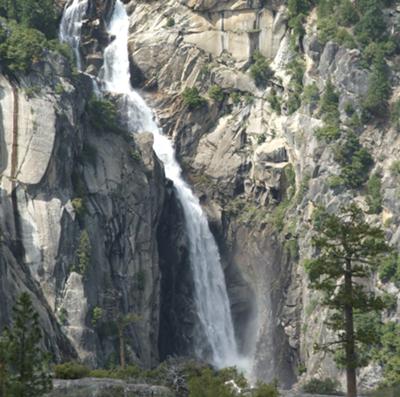 I visited these falls April 2005 and loved them. It's almost as good as Yosemite Falls but you have to be in the right place to view them Cascade Falls.
I saw the same view as Johnny Cheng.
Park at the Inspiration Point (near the tunnel) and carefully walk down the rockface northward to near the edge of the cliff (see Merced River at the cliff's edge). The view from there is totally awesome. In April to May you can stand there and not only see The Cascades, but several other falls along with the similar view of the valley as you see at the parking lot. I saw 5 waterfalls standing there. Check it out!!!