This post was in response to Top 10 Best Waterfalls in Iceland & How To Visit Them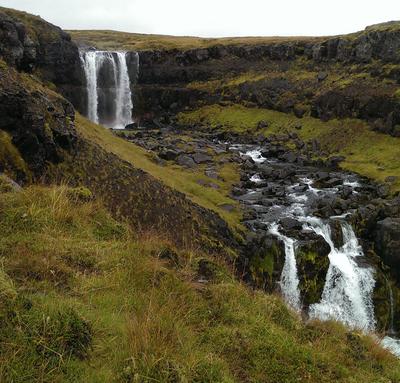 Some of my favorite waterfalls in Iceland are (afaik) unnamed falls that one can just randomly see from the side of the road.
I'm afraid that, as is the case throughout Iceland, my point-and-click didn't do justice to this two-tier fall, but you get the idea. You can find it (and better photos!) via Google Earth at 64°55'02.3″N 21°08'45.2″W.