The World of Waterfalls has been to this waterfall, which you can read about here.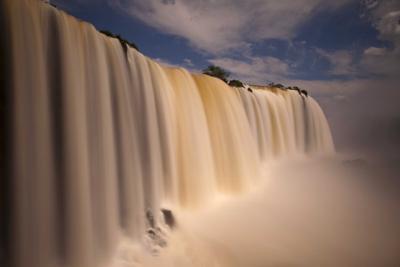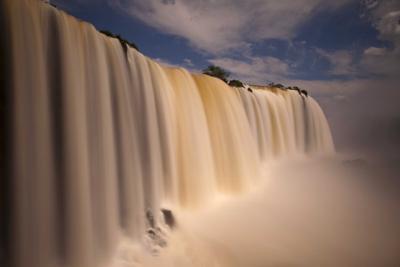 Last January I was at Iguazu Falls on both the Argentine side and the Brazilian side.
Annoyingly the falls open at something like 10.00am way too late for a photographer. And they close before sunset.
I decided to sneakily stay in overnight and get a morning shot from one of the most famous locations.
The first image is from the Brazilian side shot on a tripod using a neutral density filter to slow the exposure down. This has given that silky shot of the water despite it being very bright.
The second is the shot from the Argentine side.
I can certainly recommend Iguazu but it does feel like a bit of a theme park when it gets so busy.
Andrew Waddington