The World of Waterfalls has been to this waterfall, which you can read about here.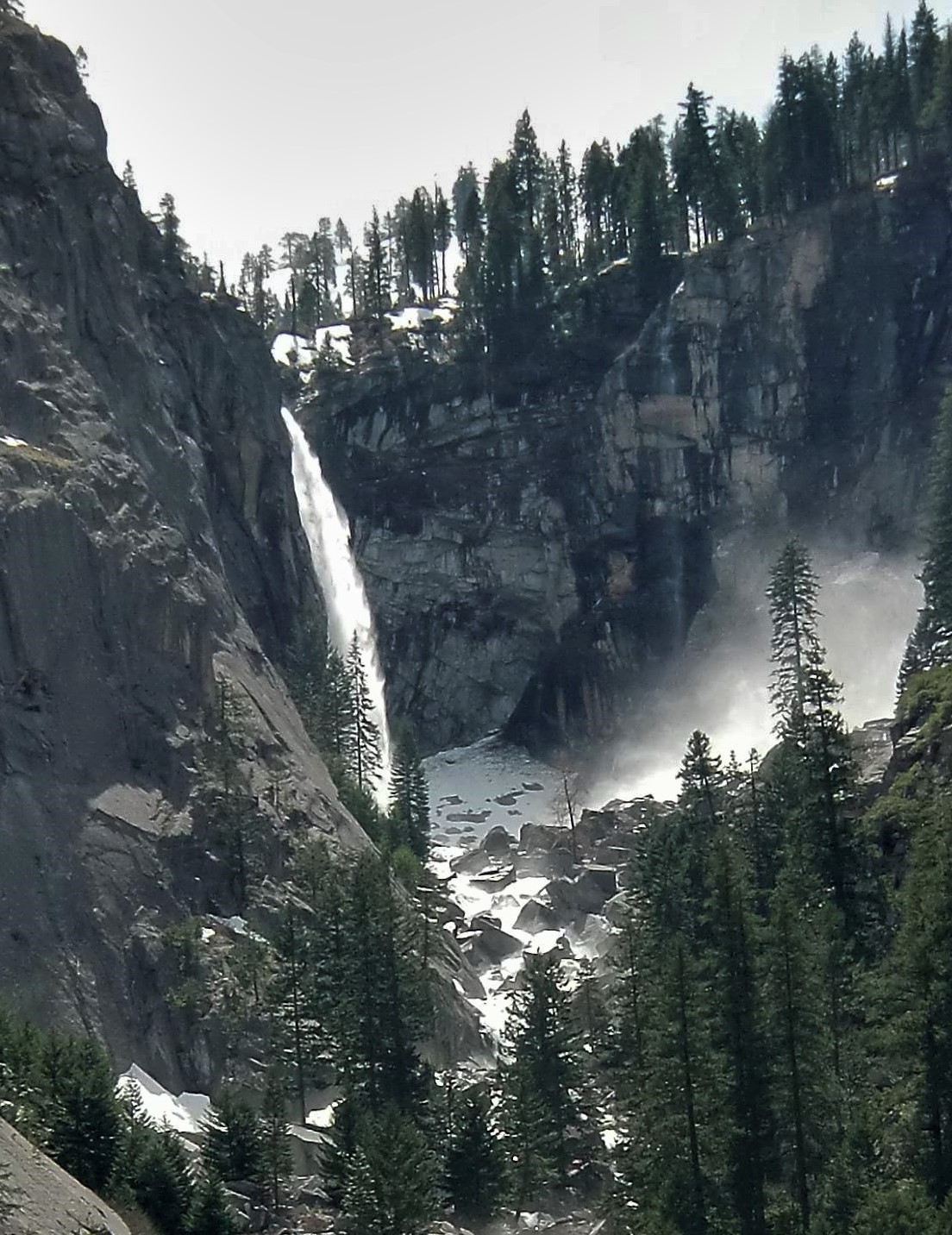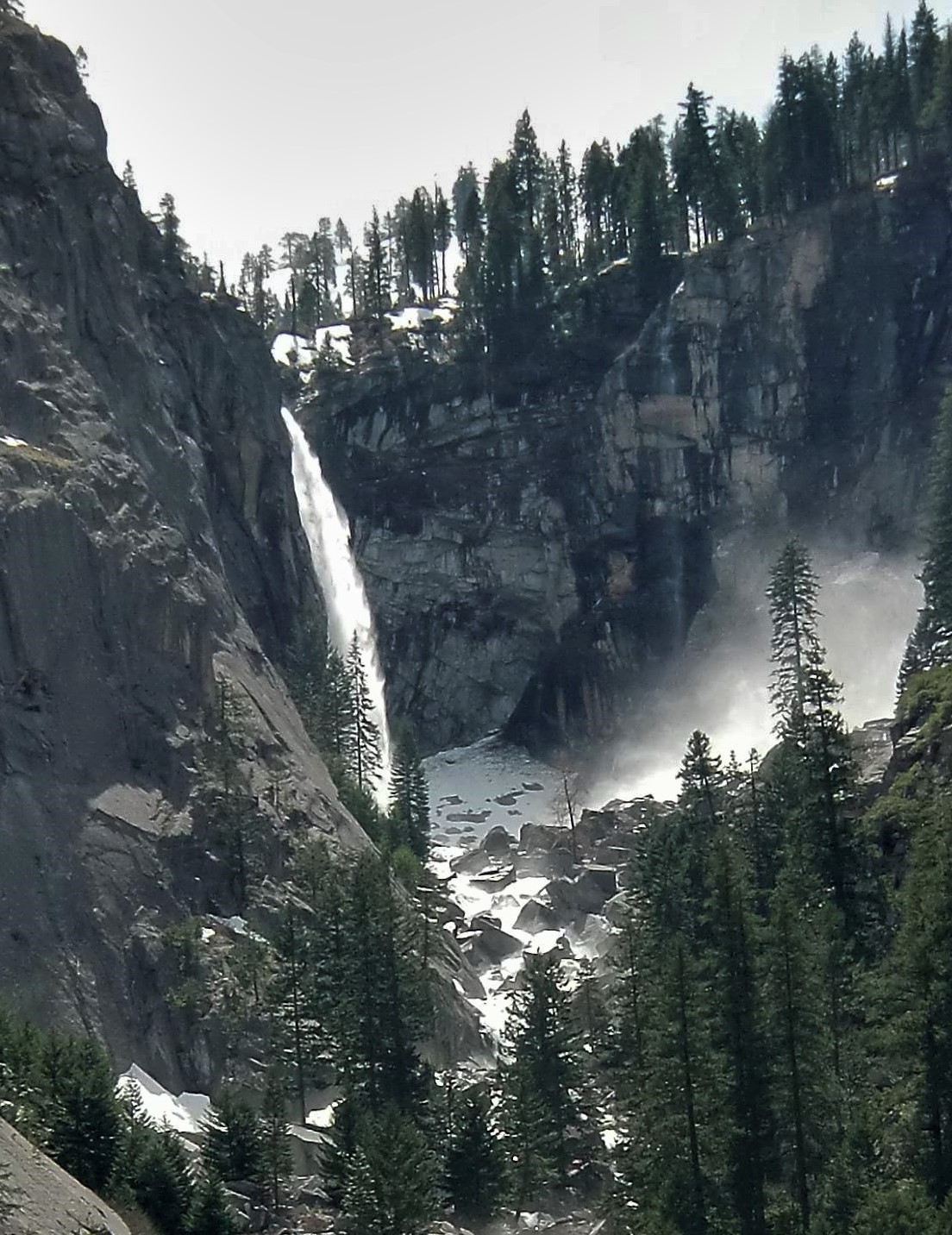 Illilouette Fall can be viewed from the Mist Trail in Yosemite National Park, California.
Starting from the valley floor on the Mist Trail, you can view Vernal Fall, Illilouette Fall, and Nevada Fall, in that order, with Vernal and Nevada on the Merced River.
A route bringing you closer to Illilouette Fall is via Panorama Trail.
The photo shown in this write up was taken from the Mist Trail.