The World of Waterfalls has been to this waterfall, which you can read about here.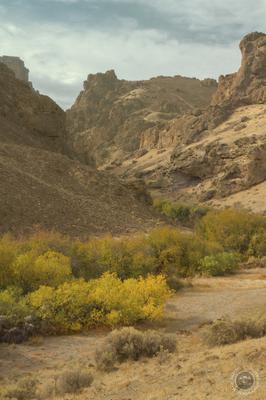 In July and August the Soda fires burned over 300,000 acres from Jordan valley to Marsing Idaho. One of the areas I visit as a photographer is Jump Creek Falls outside of Marsing.
I thought it was spectacular that the trees survived the fires that follow the Canyon and the Fall colors show through brilliantly.