The World of Waterfalls has been to this waterfall, which you can read about here.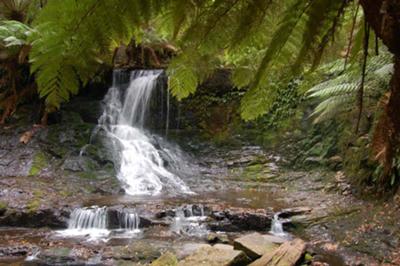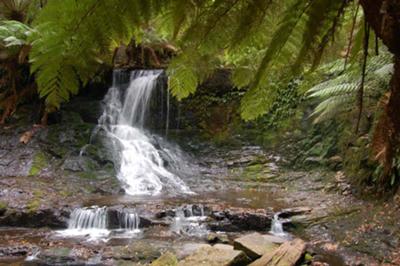 I wonder how many "Horseshoe Falls" there are in the world? I've certainly seen a few and here is another to add to your collection.
Once you've admired Tasmania's most famous waterfall, Russell Falls, there's a track off to the right that takes you uphill. It ultimately goes to Lady Barron Falls but, en route you get close to the upper part of Russell Falls and then, but a few hundred metres above them, there's Horseshoe Falls that, like Russell and the rest, vary markedly over the seasons. The spring melt leads to a strong flow and, when viewed at that time of the year, the whole horseshoe shape has water going over it.