The World of Waterfalls has been to this waterfall, which you can read about here.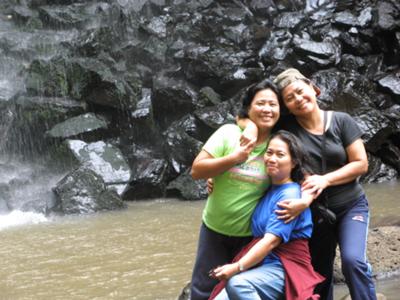 I've been in Queensland last December 2008-March 2009. I visited my sisters in Killarney and my brother in law is a Dagg… I was fascinated to see all the pictures specially the fall in Killarney… these are the places I've been visited and took a lot of photos and memorable memories with my family. The place is very nice!!! I wish I could come back and live there.
Early morning I walked along the road for my walking excercise. I really felt the cool breeze of the trees, green grass and fogy weather. I saw different kinds of birds, healthy cows, very beautiful scenario of deep green hills and valley. I also saw many hopping kangaroo… Most of all I enjoy going down to Brown falls… I've been in Queen Mary's and Daggs Falls, too.
Killarney is a very simple town, peaceful and people are very polite and warm-hearted. I know one day I can come back and live there. Sooooon…